I continue to be enamored with off camera flash. It is like discovering how my eyes work all over again. Being able to obtain photo-studio quality results outdoors, in any lighting conditions, using just two speed-lights (not even strobes) - is something that I am moving closer and closer to. The first image of this series, in particular, exemplifies this ambition.
Before I ramble more about light, allow me to credit the models for this shoot. Moritica was played by Kendehl and Wednesday was a familiar face, Kelsey.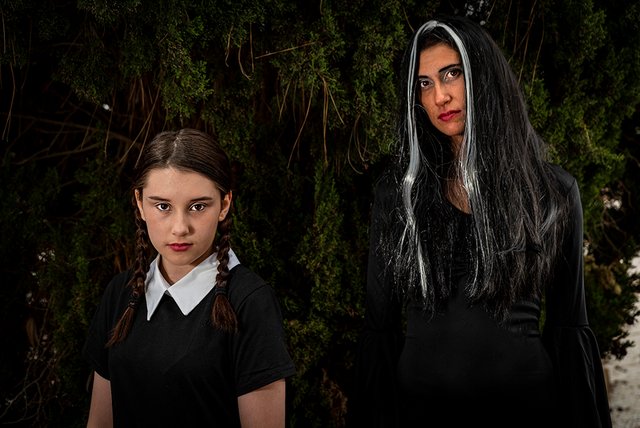 Here, I created a light trap, with a speed light mounted behind a shoot through umbrella on either side of the subjects. Minimal post processing was done on this image, with a bit of sharpening and a touch of light shaping. I like hte sinister, other worldly look of hte lighting, particularly to the left of frame.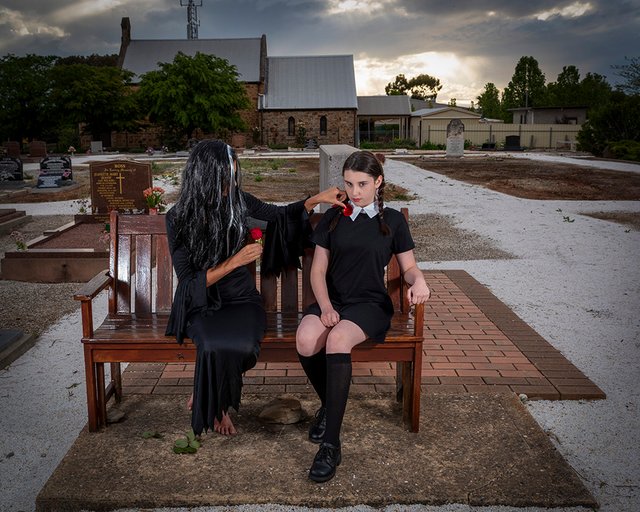 Here, something more basic, with three point lighting. The sun, being the third light. Flashes were placed wither side of the subjects for fill, and exposure was done for the background, with the flashes filling in the foreground. The girls playing with the rose led me to have another idea, and it was quickly manufactured.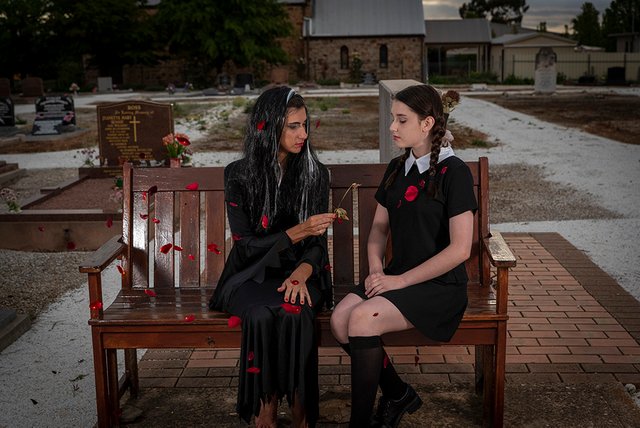 Here, an assistant (my ever patient partner, @ursa) stood off camera, and threw rose petals into teh frame, as I amped up the shutter speed to the highest it would go (and sync with the flash) - 1/4000th of a second. The result is a dramatic image, and the flower petals look amazing. I'm really happy with how that experiment played out. I quickly learned that to do something like this in the future, I would need many, many more flower petals.
The rest of the shots are pretty basic from a lighting point of view, and instead, we got more creative in posing.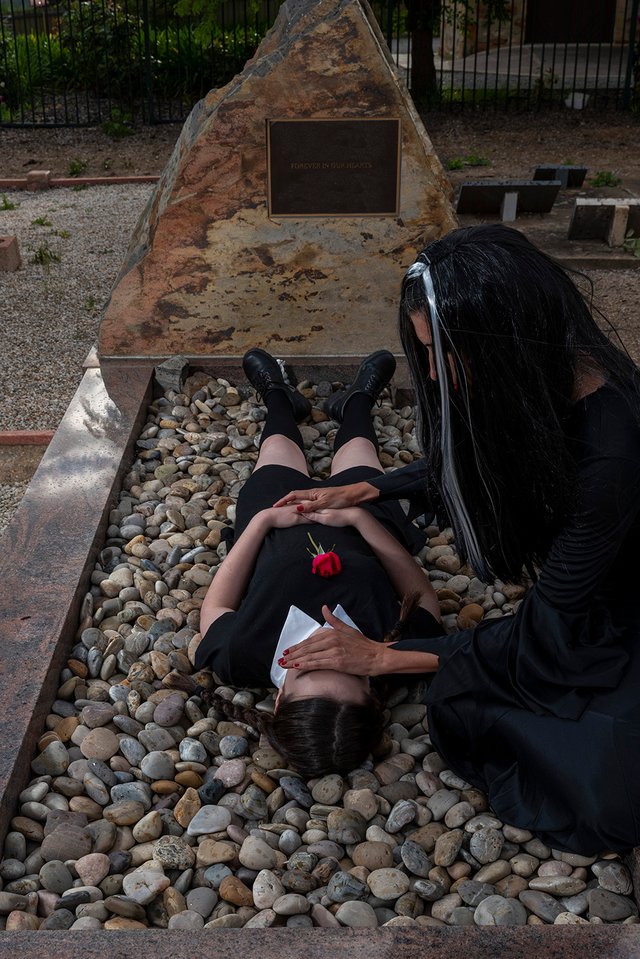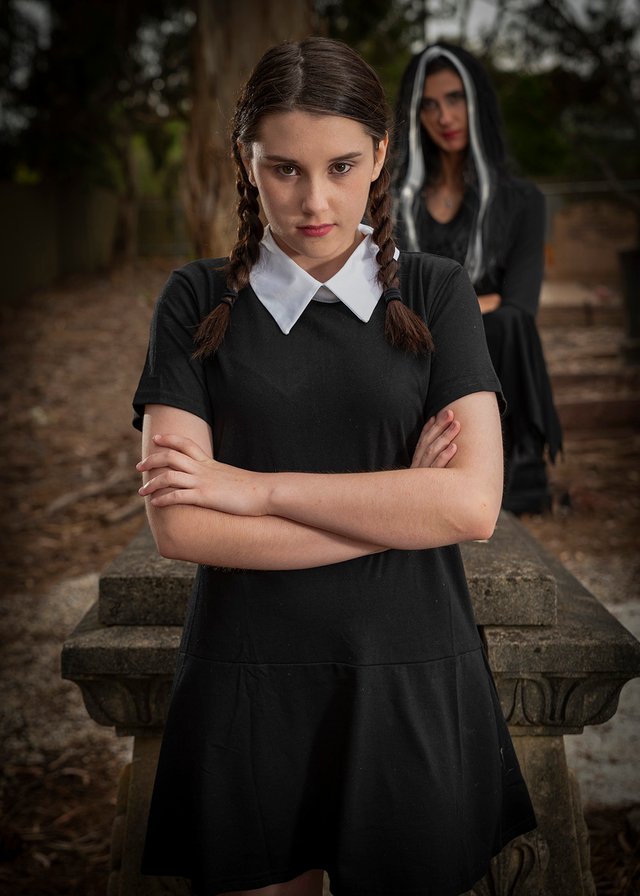 And then there was the standard head shot of each model for the shoot.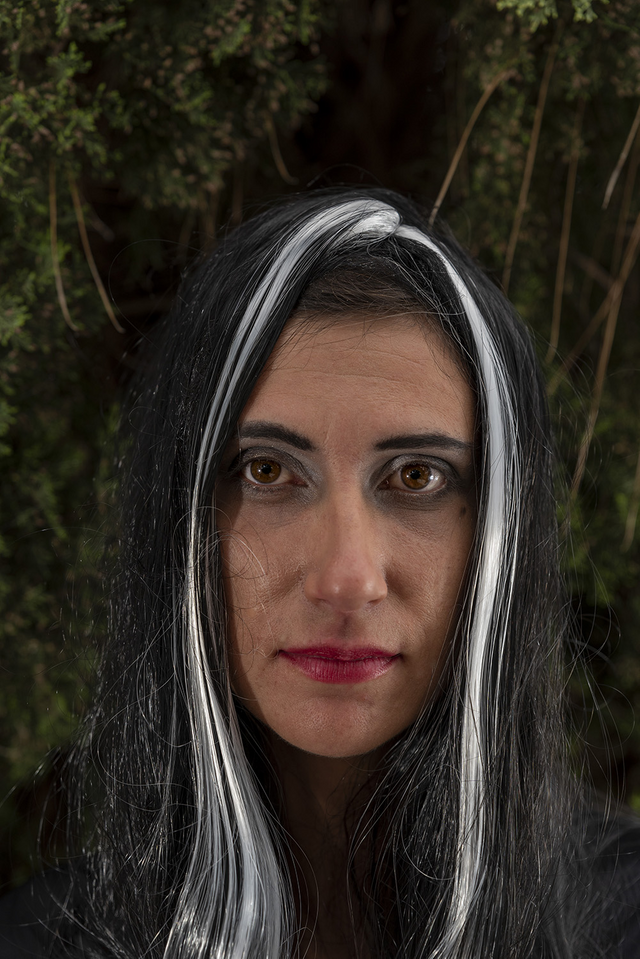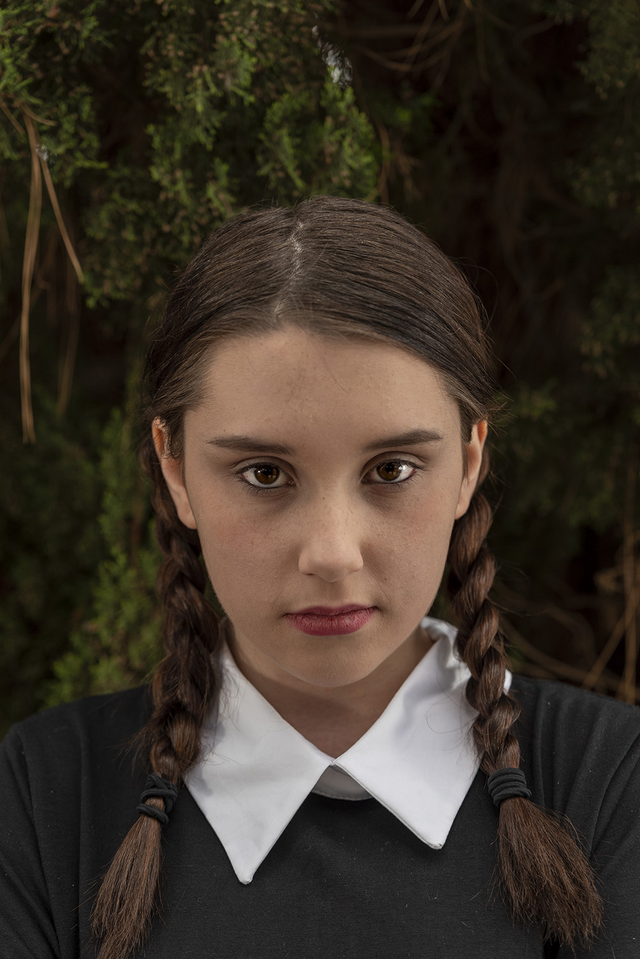 Thanks for dropping by, as always.
My Camera Kit and Gear:
2x Nikon D750
Tamron 24-70 f/2.8 VC USD G2
Tamron 70-200 f/2.8 VC USD G2
Nikkor 50mm f/1.4 D
Nikkor 105 f/2 DC
2x Godox TT685N
1x Godox Pro X1 Trigger