​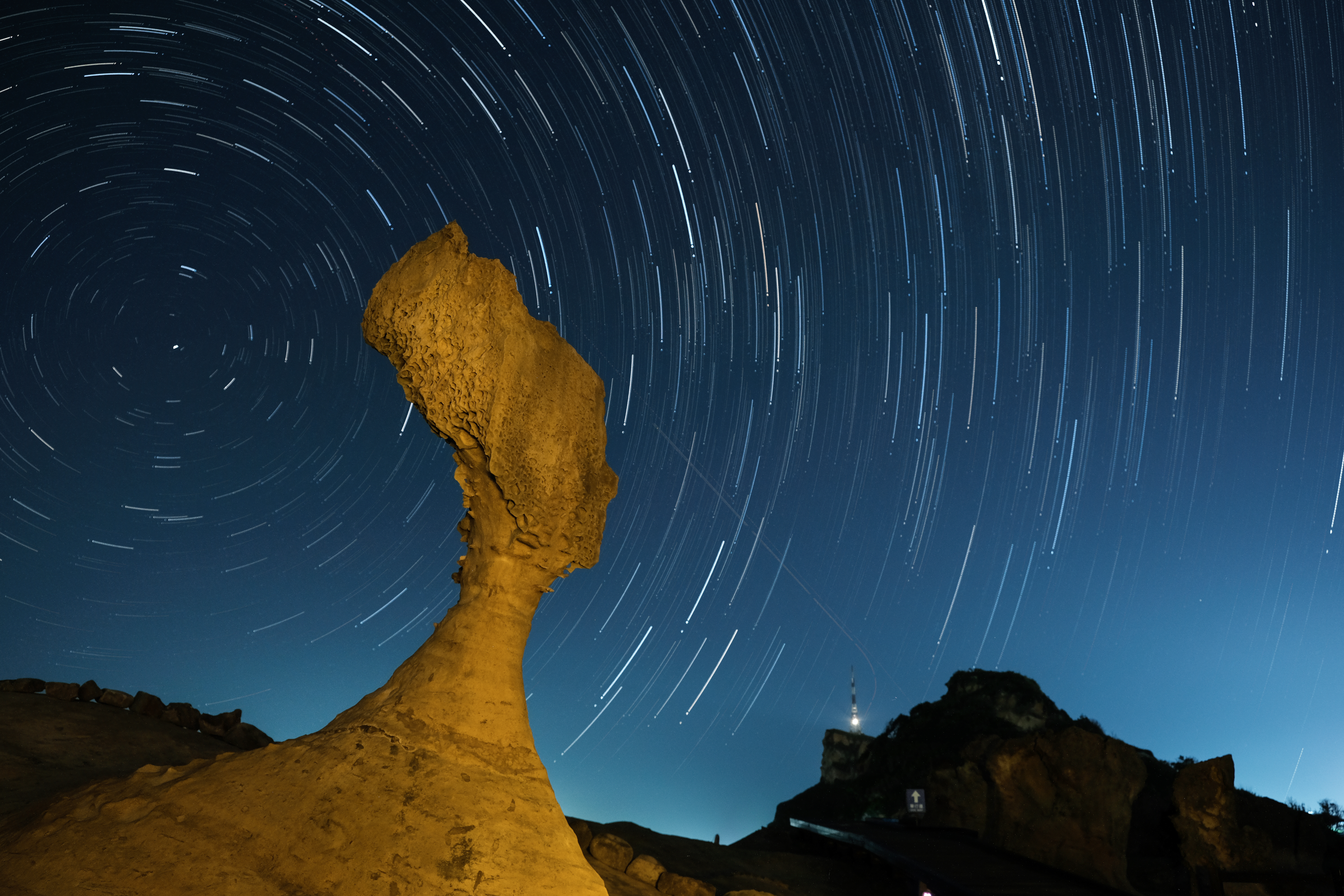 「迴盪的海風,一點一滴地帶走她記憶中的型態。」
---
徹夜未眠,聽著海湧激濤伴隨著滿天星斗,
與巧遇的攝影同好,一同紀錄著纖細的她;
參拾分鐘的連續曝光,電池榨乾最後的汁,
於是我們互道一聲晚安,什麼也不留的走,
很多事,需要的不外乎就是緣份與運氣吧。
---
​​​​Hi all Steemians, Today I'd like to share a photo that I took in Yehliu Geological Park, This park is known for its stunning rock formations that sculptured by sea erosion.
And the most famous scene in this Geo Park is the "Queen's head" which is appears like the side face of Queen Elizabeth.
As a popular spot like this, it will be many difficulties to shoot in daytime beside the crowd, so I decided to took a risk - climb over the wall of the Geo Park at midnight (Don't try this, it's illegal), and I think it's worth it!
Basically, it's a multiple long exposure shots overlapped together, I set my ISO at 800, shutter speed at 30sec, the aperture is f/4 and I also set the white balance at around 4300K, so the sky will be nice deep blue.
The first shot I started with filling light on the "Queen's Head" with my flashlight, so I can have a right exposure on the main-subject, then I turn off the light and shoot continuously for 30mins(still 30sec each shot) to catch the stars light, After the shoot, I overlapped all these pics in photoshop, and this is the result, hope you guys enjoy it : )
---
Equipment Used:
Camera : Fujifilm X-T2
Lens : Fujinon XF 18-55mm f2.8-4
Software : Photoshop 、Lightroom
Additional Tools : 1 Flashlight and color filter