Starbucks is Now Serving Alcoholic Beverages! Do You Know Which Location?
Yesterday we showed you some images from the new Starbucks concept location called the Reserve Roastery. In this exclusive location, it is not only the place where you can get coffee drinks, like milkshakes, that are not yet at any other locations, and you can watch the beans being roasted and bagged on site, but you can also get alcoholic beverages made with and without coffee.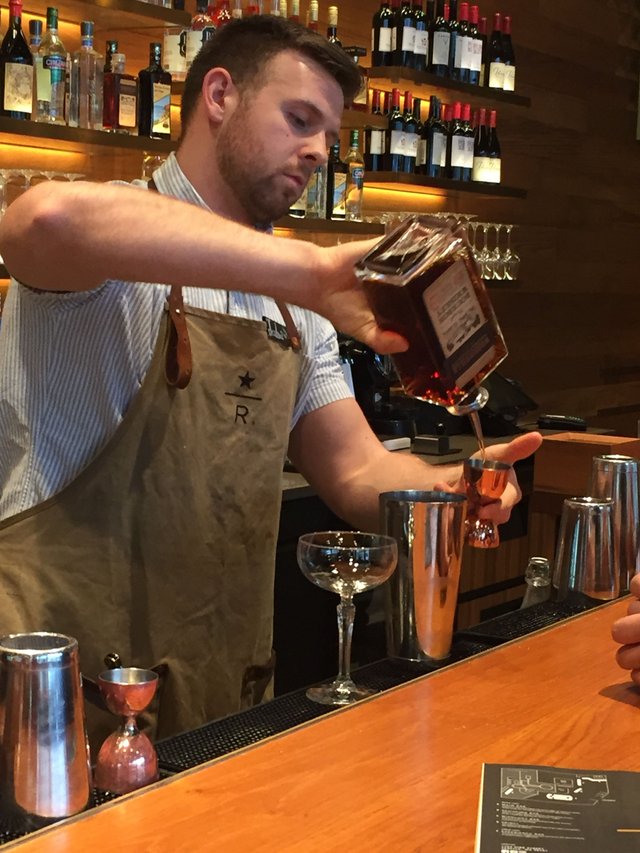 This is one of only 5 bartenders in the world that Starbucks employs at this time! Yes, they work... a LOT of hours. I asked! You can get alcoholic beverages made both with and without coffee. Of course, the drinks made with coffee are the most popular. Why not? You can go to any bar and get a Manhattan, but few bars in the world are serving a coffee Manhattan like the one you see here. I wonder if they would make a shaken, not stirred, coffee Martini for James Bond?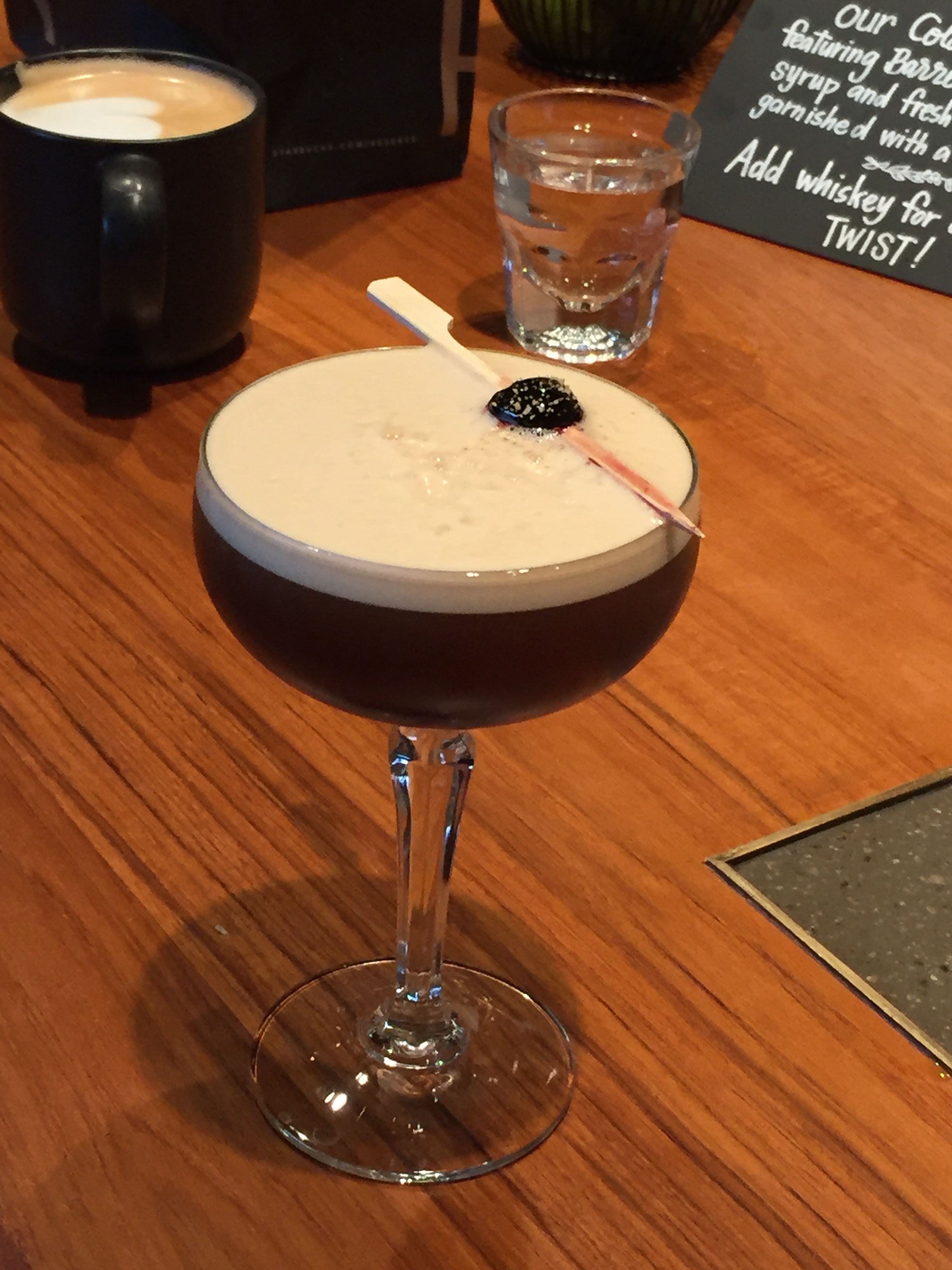 We weren't brave enough to try the dark Manhattan with the black olive garnish, instead we opted for the Irish Coffee made with Bourbon instead of Irish Whiskey, and a coffee milkshake. Both were good on their own, but they were actually heavenly when we mixed them up together. Here's my beautiful Irish Coffee.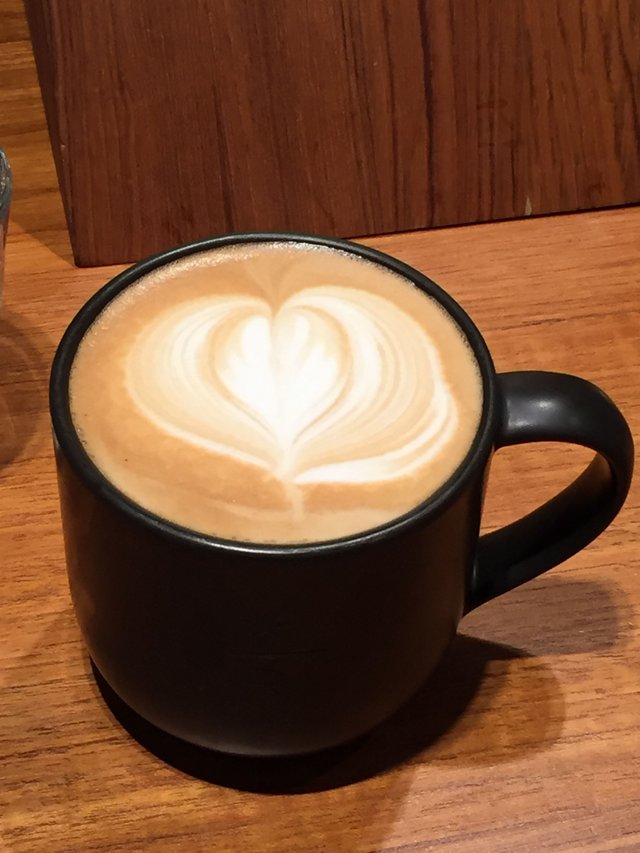 All images are my own, taken with my iphone 6