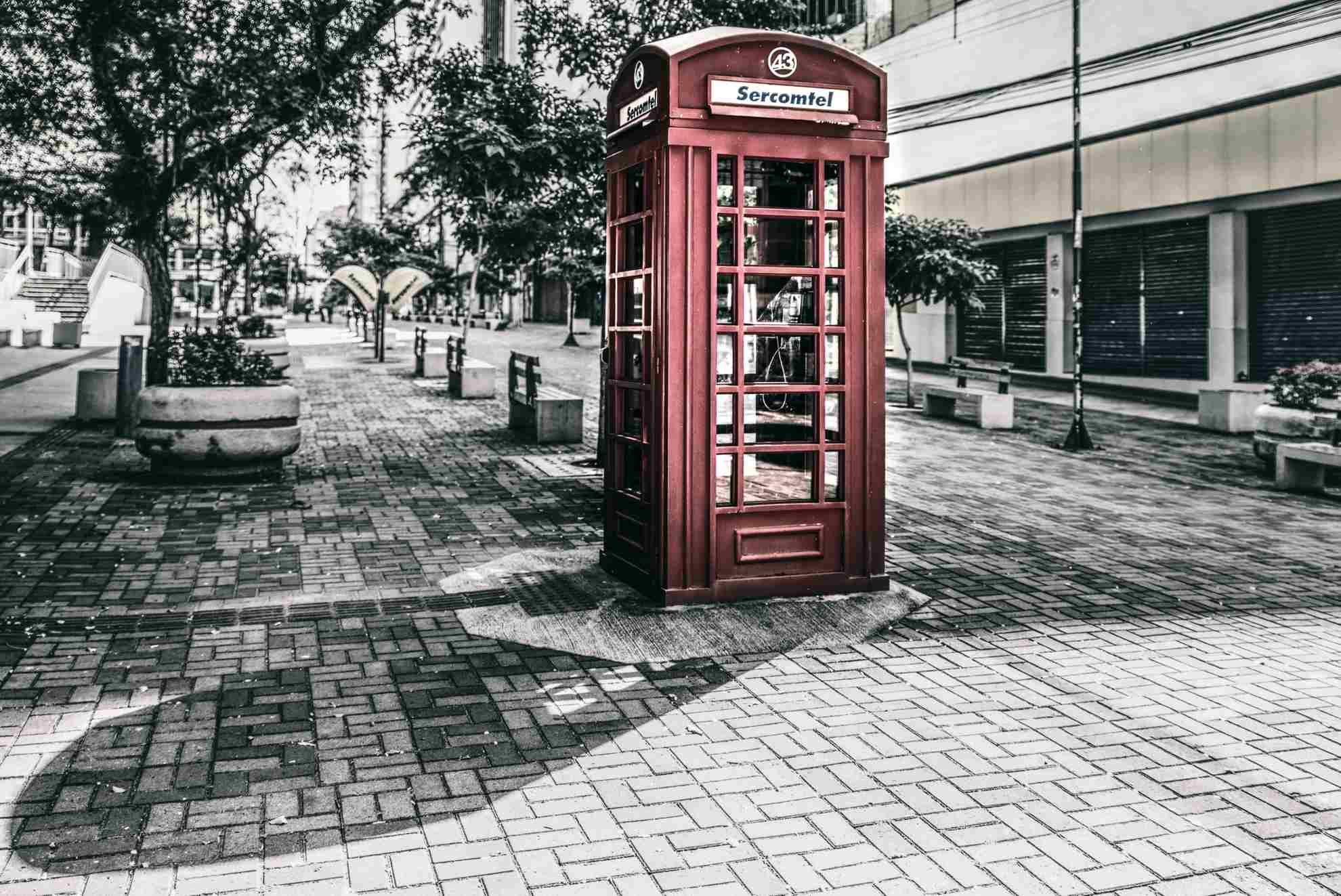 Londrina is a city located in Brazil. It is my hometown.
It is not particularly beautiful (maybe for brazilian standards), and it is not touristic, but I still love it. Unfortunately it is becoming a little violent.
The image above was taken at what we call "Calçadão", which means a big sidewalk. Of course it is not like this. It was a holiday, so everything was closed.
Londrina means "little London", that is why there is a phone booth just like London. Sercomtel is the name of a local telecommunication company.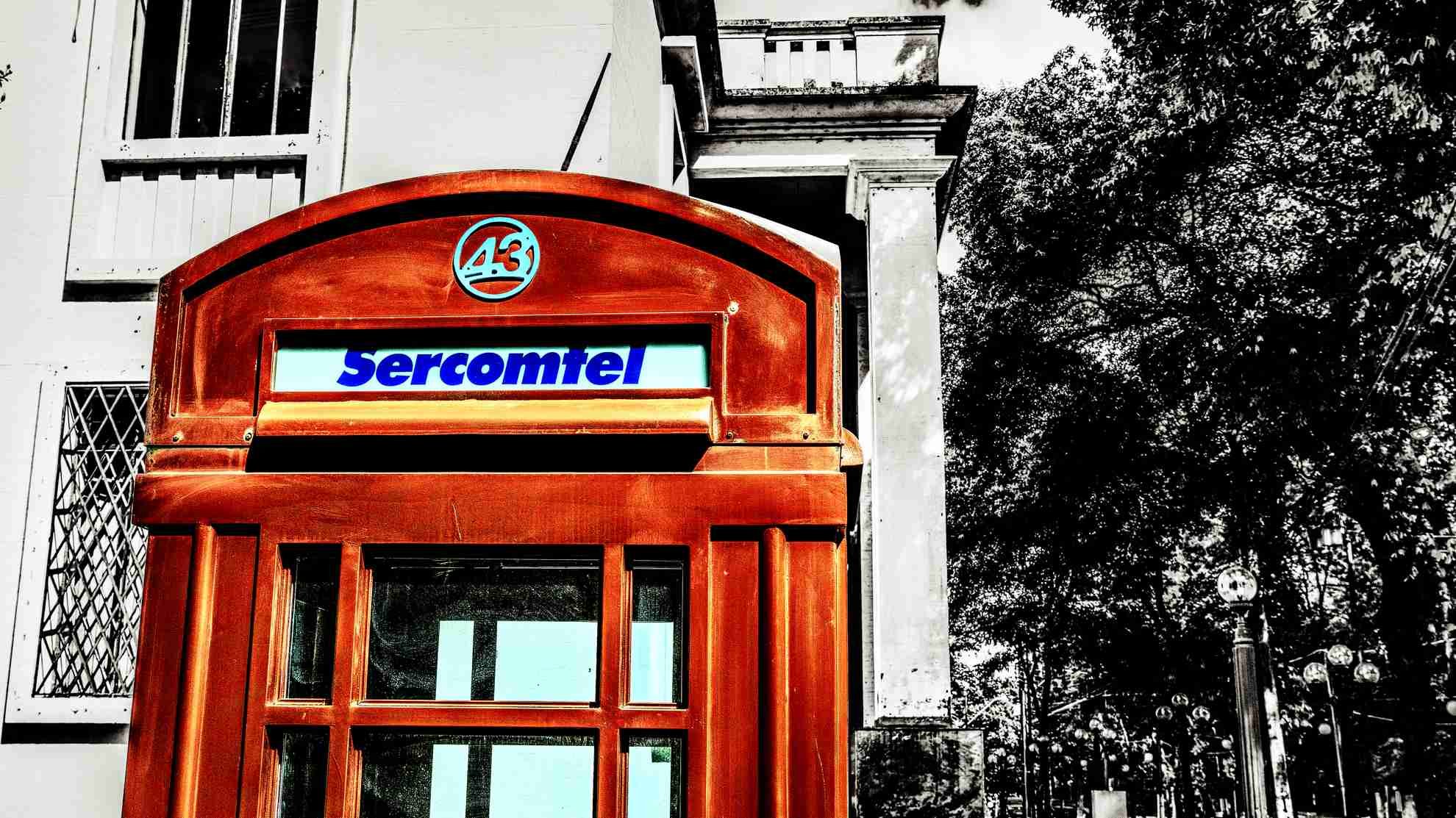 Above, behind the phone booth, you can see part of the Public library. I used to go a lot there when I was young. But who goes there nowadays? When was the last time you have ever been to a library?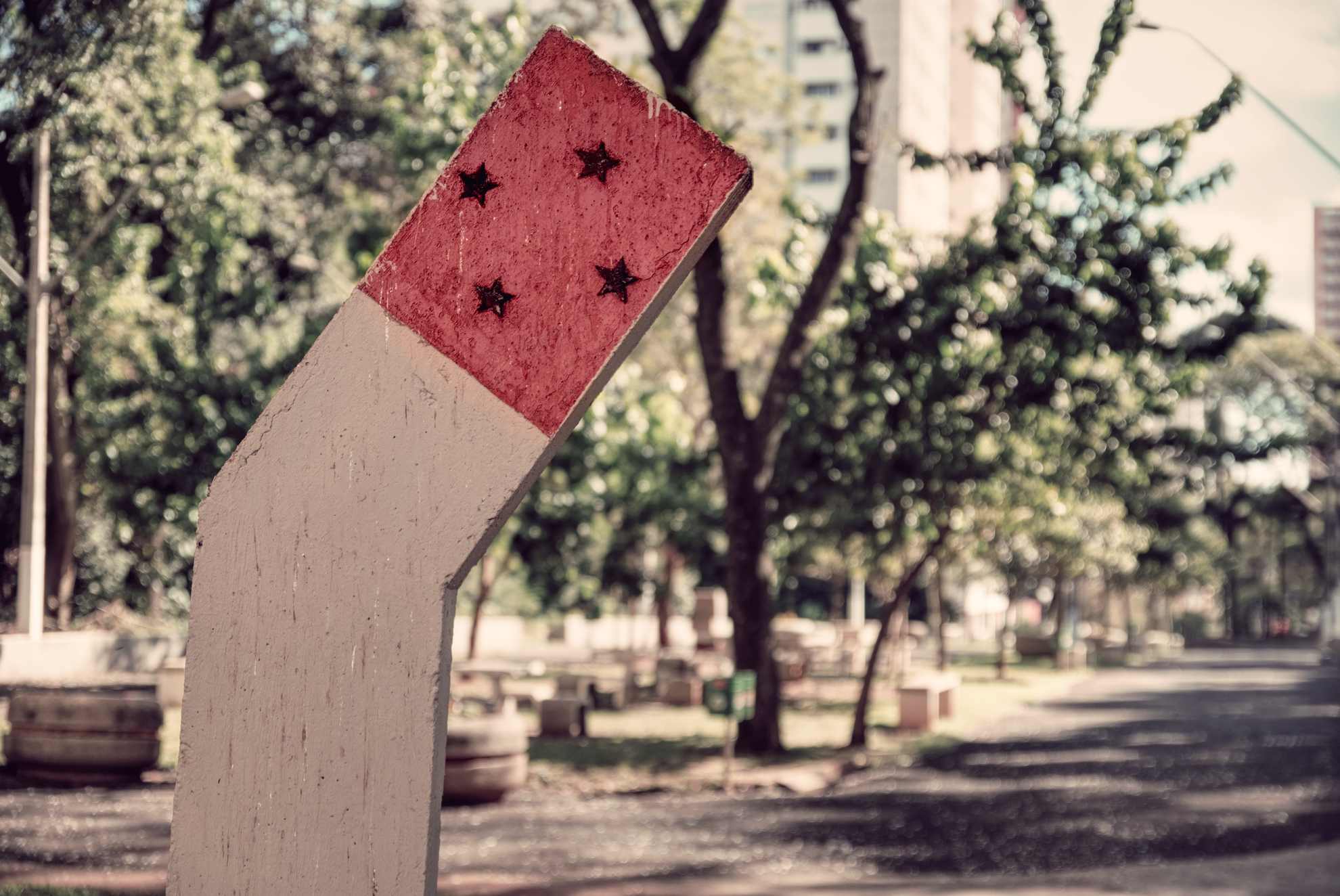 The image above shows the Londrina's flag (the four star thing with a red background) and behind you can see part of what we call "Bosque" (which can be some kind of forest). It has some of the native vegetation and people used to go there to relax when I was young. Now, unfortunately, it is a place for drug addicts.
Did you know that, according to wikipedia, during its golden era, (1920 to 1970), Londrina region accounted for 60% of all the coffee produced in the world, together with the west bank of the Paraná River?
Ok, let's go ahead and see some other photos.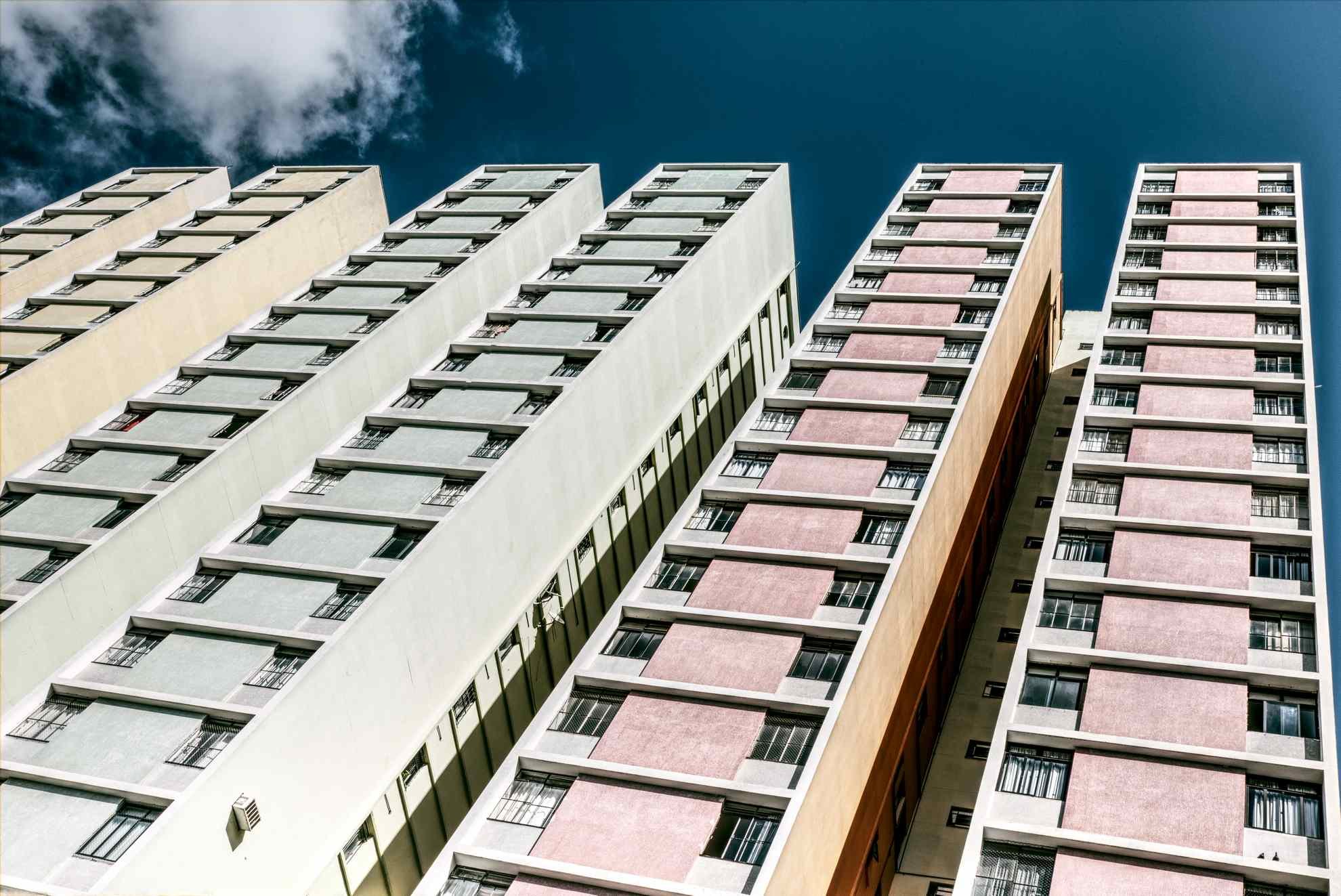 The image above shows the buildings that we call "Centro Comercial" (which means commercial center). Of course, they are not nowadays, but it used to be in the past.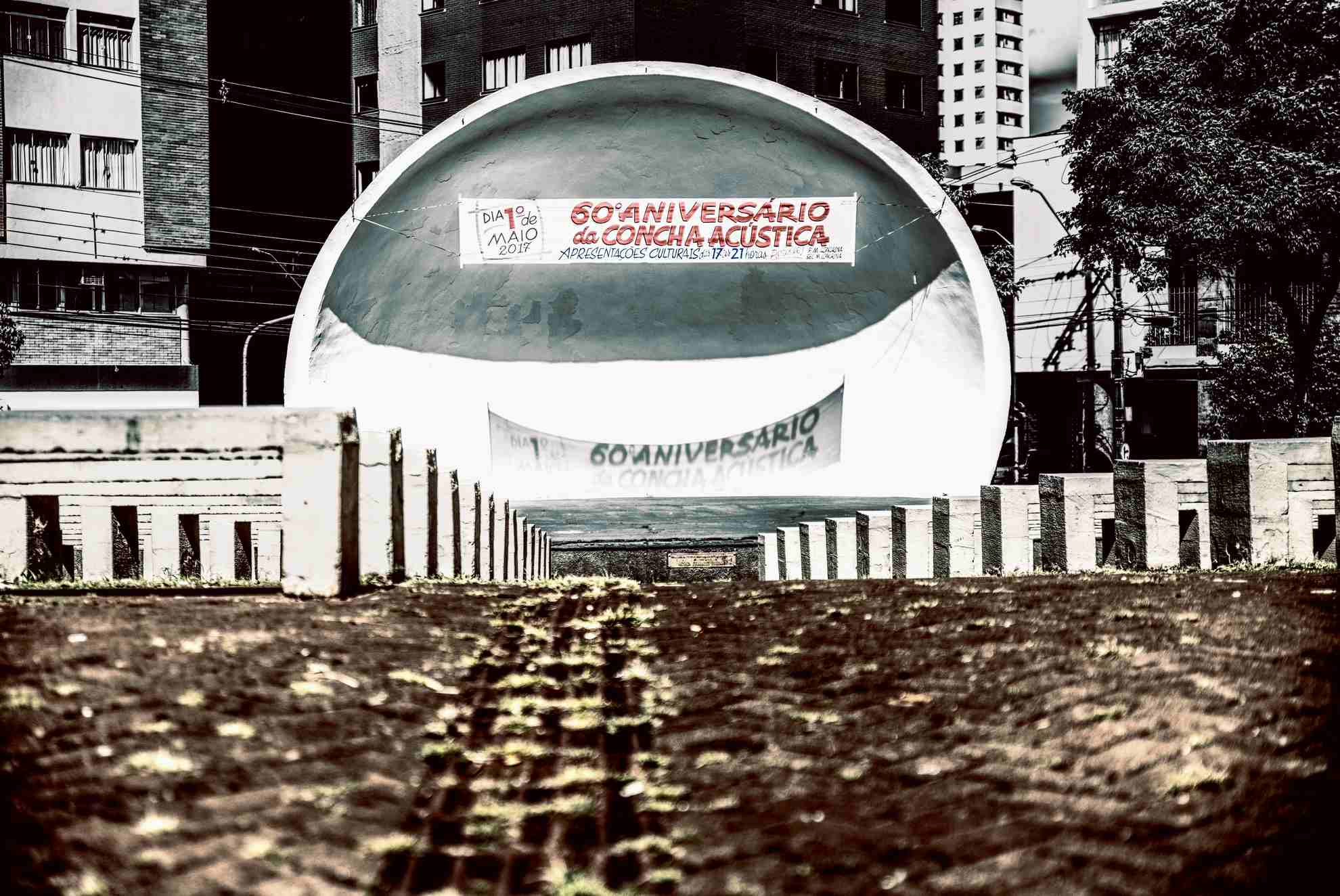 Above you can see what we call "Concha Acustica" (which means acoustic shell, because it has a shape of a shell 😆). It is located near the "Centro Comercial" and used to hold some small shows.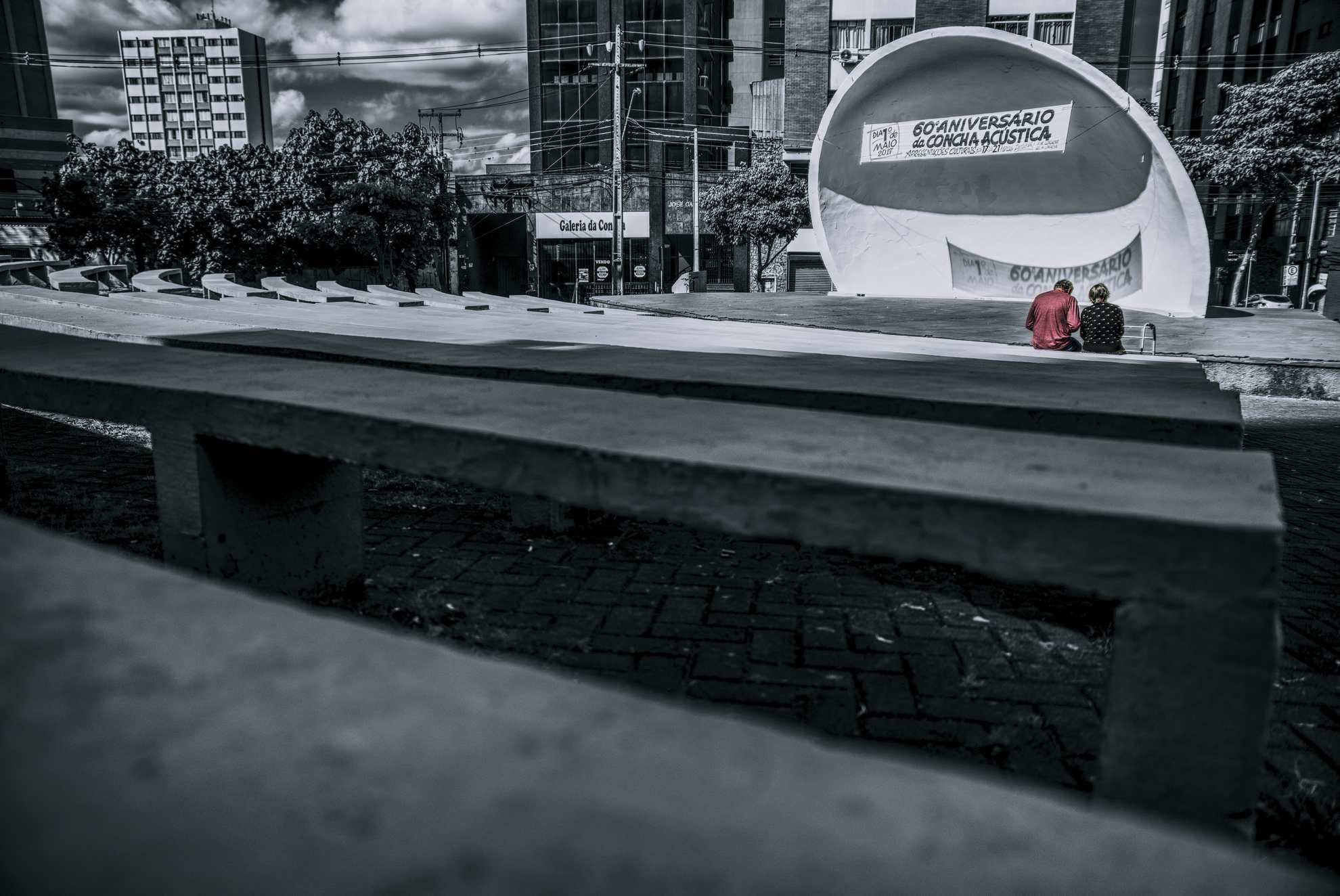 Lastly, there was just a old couple sitting in those benches and I decided that it would be an interesting photo.
Hope you guys liked the post because it took me a long time to edit those photos. 🙂