Paw's of Medusa - Light Painting Portrait
Exchange the snakes with some more cuddly items.
Still working my way through the archives and found this little gem. Friends over after the first Covid19 lockdown in Germany.
The golden paws of that hoodie were too cool not to feature them. But once was not good enough. So we made it look like a medusa. Mandy was moving her hands from the top to the sides. I would scan her arms each step of the way so they would appear on each of the steps.
What I am not too happy about is the greenish tint the face scanner gave me I used in the first image. But apart from that, we both been super happy.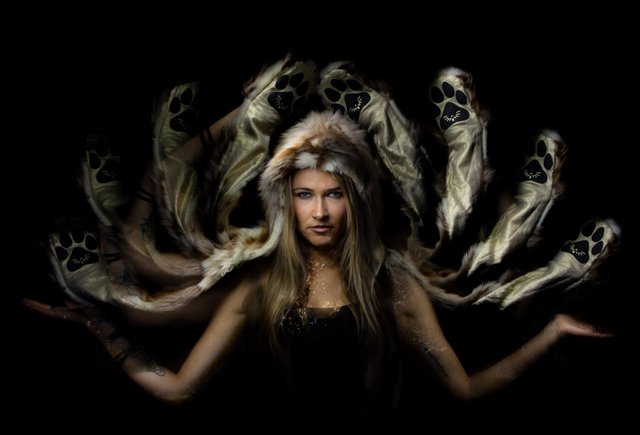 As always this is a single exposure Light Painting photograph that came to be inside the camera not on my computer.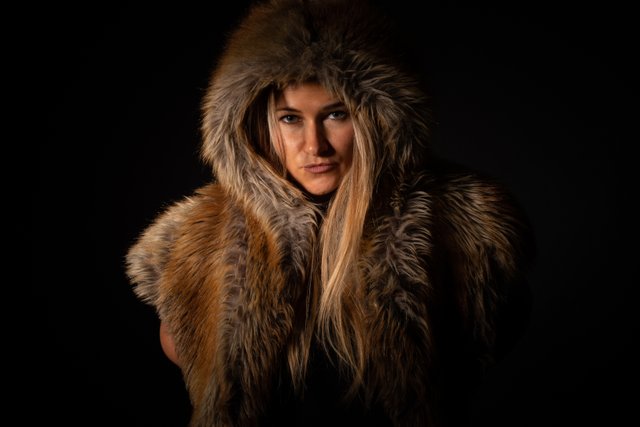 This is actually the first shot of the night testing the light. Someone was happy here. The shot is also pretty cool. Yet it does not fall into my category of photography. Sharing this with you is like the bonus track on the record.
I hope it was somewhat inspirational. If you have more questions please do not hesitate. I am happy to share my knowledge.
---
Gunnar Heilmann Photogrpahy
If you are interested in more of my art please also see:
Website YouTube Facebook Page Instagram Feed