My neighbors spinning in a Light Tank.
Camera Rotation - Light Painting and Location Check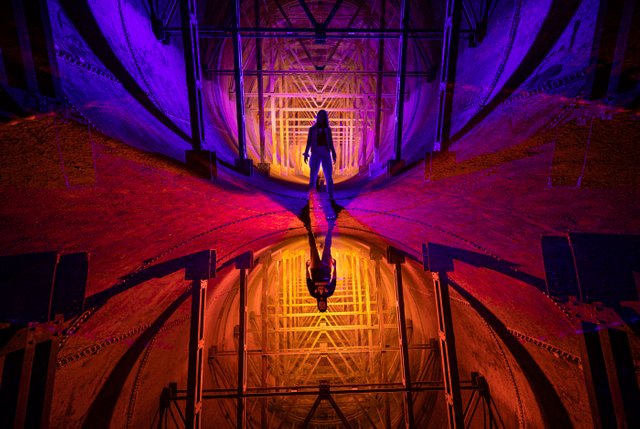 You can see 'E' on the top and in the 180° bottom you see 'M' both of them just live downstairs from where I live. Super keen to join in what I was doing with the light. At that time we went to an old military facility. We were particularly interested in looking 'into' two of the fuel tanks. The tanks are empty for 30 years and aren't smelling much like gas anymore. So that was good news. We still hesitated lighting fireworks.
What you see is once again a single exposure Camera Rotation - Light Painting with no Photoshop involved. Minimal adjustments like crop and color balance, noise, and sharpness have been performed in a 1min. Lightroom tweak. This very image was a 207 seconds continuous exposure.
This is the very first shot of the night to show you what the lighting test was like. You can clearly see me running around if you have a careful look.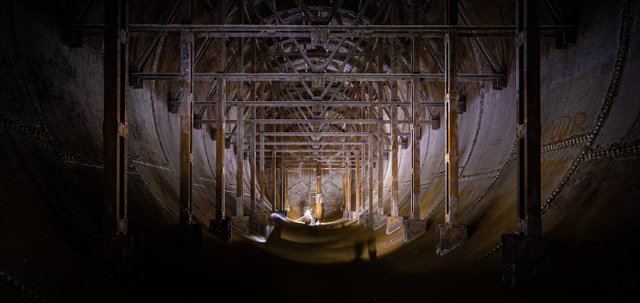 I really hope you liked what you saw and this was informative and maybe also inspirational. If you have more questions please do not hesitate. I am happy to share my knowledge.
---
Gunnar Heilmann Photogrpahy
If you are interested in more of my art please also see:
Website YouTube Facebook Page Instagram Feed