Metal Sculpture Fiber Optic Prayer - Light Painting
Prayer of Light in the Morning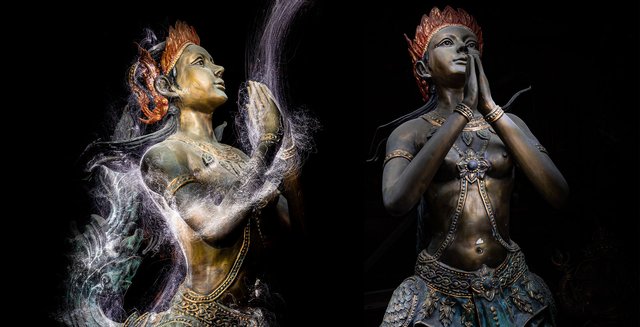 Enter the Cristalica Art Collection
Just this weekend I got the chance to Light Paint the sculptures collected by the Cristalica Glasshouse in Döbern. It was interesting to see that the shop sells glassware and in the back, you have these sculptures. Loved it!
We got to light paint about amazing 20 metal sculptures as you can see. We got to face the most popular sci-fi alien stars all onboard holding still for some portraits. Ooh yes
Since there were so many sculptures it was hard to decide what I am going to attend light painting on. The following sculpture was very different and most likely from a different artist. I could not find any information about who made it. But it was so cool I really wanted to show it off with some Light Painting.
This is the sculpture with a plain simple light painting without any extra effects.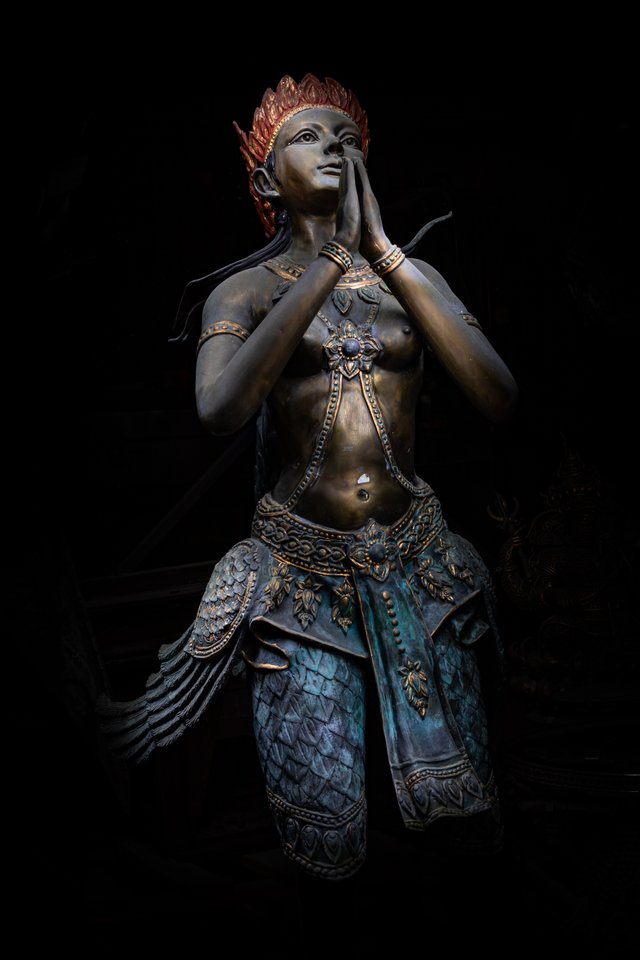 Usually one checks the outcome of the Light Painting on the back of your Camera. Just to be sure, very often I would do at least one more shot doing what I was planning to do. Here you see just a slide difference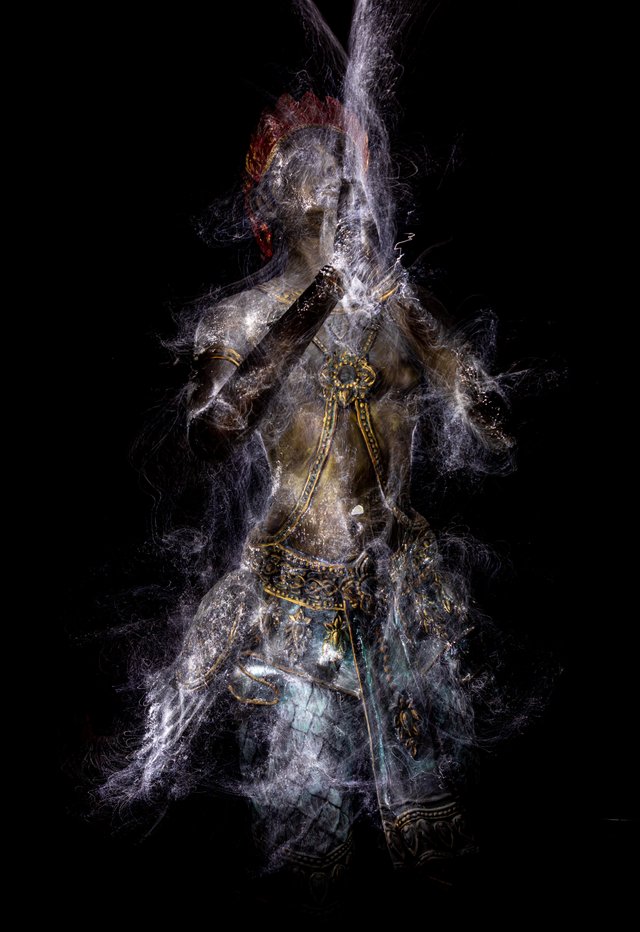 For this one, I was not so much satisfied with the Light painting result. I did turn the sculpture around a little bit to get more profile. Also, I decided to make a much more subtle light painting - showing more of the sculpture.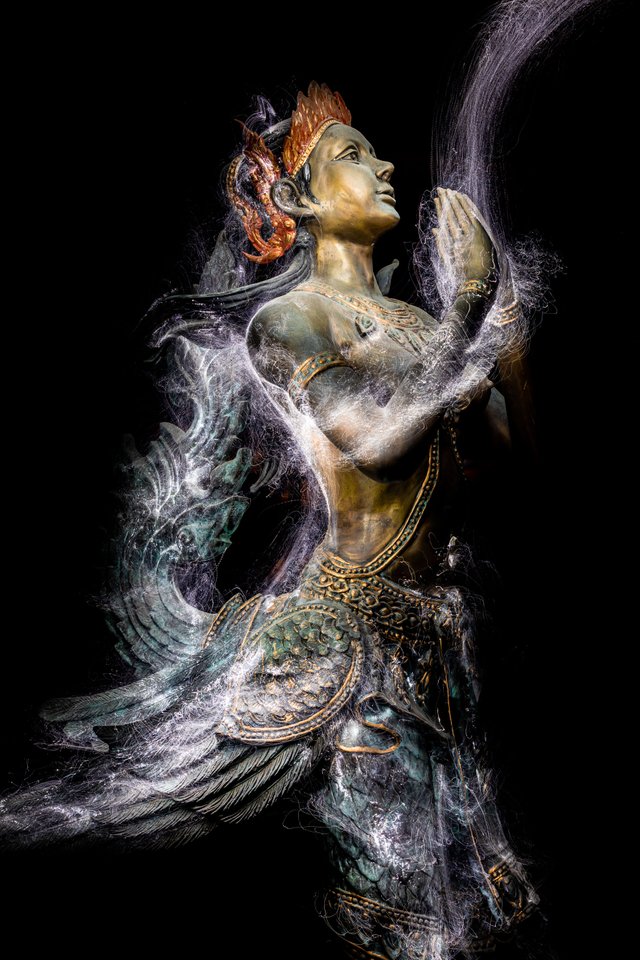 For both images, I used the standard scanner device that I always use, and of course my favorite tool the black fiber optic brush.
It's always tricky to photograph someone else's art. Here I am super happy that we were allowed all the freedom of our interpretation with light. At first, I was not sure about this but it turned out to become so much fun. The night went so fast - I could have stayed at least 2 more hours.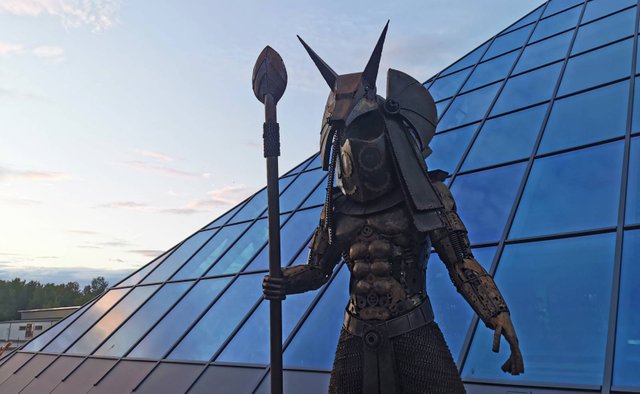 The Cristalica Glasshouse in Döbern. is about 1.5h south of Berlin and is very visible from the street. It's a huge glass pyramid not to miss.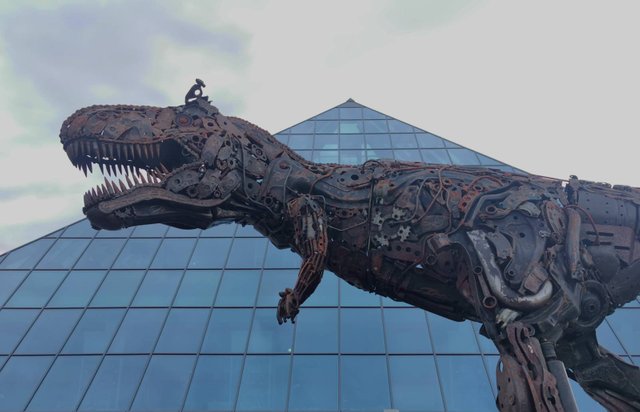 I really hope you liked what you saw and this was informative and maybe also inspirational. If you have more questions please do not hesitate. I am happy to share my knowledge.
---
Gunnar Heilmann Photogrpahy
If you are interested in more of my art please also see:
Website YouTube Facebook Page Instagram Feed
Since I am one of the cofounders of the LightPainters project, I also help and support the Light Painting community as a curator - not only on the Hive.
We are Light Painters
To help and support the LightPainters community here on Hive I would appreciate your delegation of HivePower. Any amount is appreciated. It does not require much to get started, we are happy for any gesture.
How to delegate?
Delegate 50HivePower, [50HP]
Delegate 250HivePower, [250HP]
Delegate 500HivePower, [500HP]
All the Hive Power will help to upvote the artist's contribution as part of the LightPainters community.
Thank you so much!