Photography of the Moon. [Original Photography]
This Photography was taken a couple of days ago, I was sitting on my bed and I happen to gaze out the wondows and she (the moon) was looking at me like she was flirting me. asking me to take her a picture, grab my camera, set the best setting for night shooting and shot at her with my best.
This was the result.
Full moon stares at you.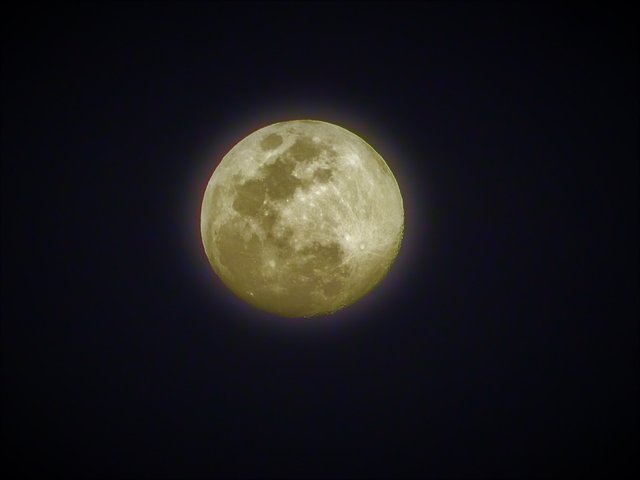 Camera: Panasonic Lumix.
Model: DMC-FZ47.