Verse of the Day - Psalms 113:3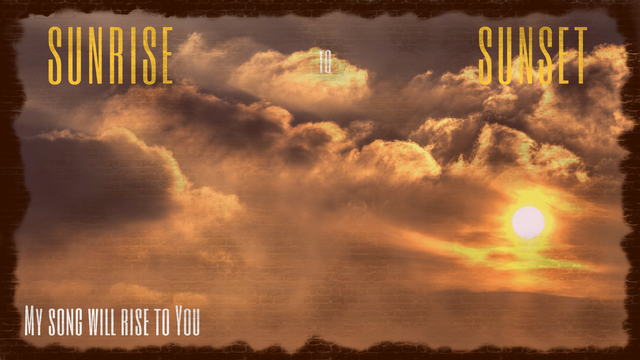 Psalm 113:3 - From the rising of the sun to the place where it sets, let the name of the Lord be Praised!
However you find it within you to offer your thanks and praise, I encourage you to spend time each day noticing the things that God is up to all around you. Ground yourself in God and then let your praise ring out. In my experience the more I am grounded in a life of praise, the less I tend to be derailed into despair and lose hope when life throws its curveballs. And life is pretty good at throwing curveballs.
Peace to you all.
Image Credit: Pixabay - Creative Commons Use 0 - Commercial Use - Non Attribution Permitted