In my previous post I showed you a first result of my color gels shoot I did recently. Now I want to show you another set with the same model, same day but with different colors.
I really liked this picture because the pose of the model looked so amazing (in my opinion). After some editing (skin, saturating colors, etc ...) I actually liked the result, let me know what you think about it! 
PS: Would you like to see a before/after of this color gels shoot ? If so, which of the 2 pictures would you like to see ? Or would you prefer to have an editing tutorial how I achieved these colors etc in photoshop? 
                            "Portrait of Sara II"
                                              Model: Sara Scarlet
                               Mua: DualityBeauty Makeup Artistry
                                            Hair: Julia Lion Hair
                        Photographer: Gaëlle Spaas Photography (me)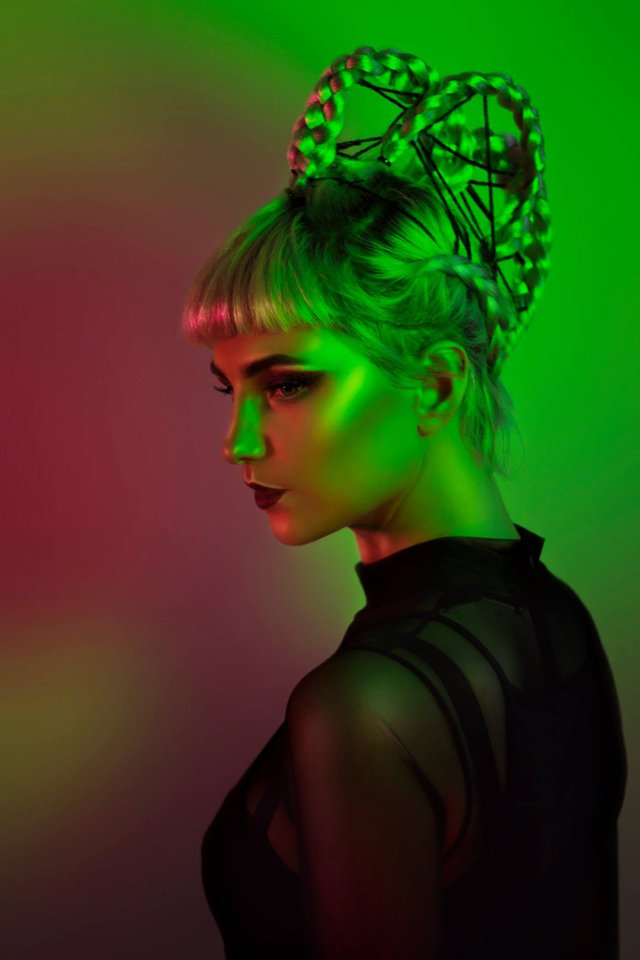 If you like my work, don't forget to upvote, comment & resteem! ^^
You can also find me on other social media as;
Instagram: https://www.instagram.com/gaellespaas_photography/  -  (@gaellespaas_photography)
Facebook: https://www.facebook.com/gaellespaas.photography/