A Moment of Awe in Rila's Valley
This is a continuation of "My Way to Inspire Children". It happened in the valley of Rila Mountain and I was just heading home.
Then this view struck me.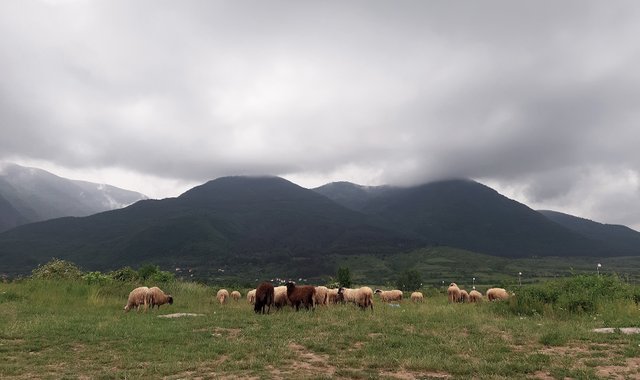 I felt tiny while gazing at the grand beginning, of the highest mountain on the Balkan Peninsula. I ran to the sheeps to get the shot, which would remind me of this beautiful moment.
Sometimes I feel an urge to paint with brushes on a canvas, because my grandfather was a painter and he specialized in oil paintings. That is the technique I have almost no experience with and is the opposite of what I can (illustrations). If I were to go ahead and follow the urge, this photograph is what the painting will be all about.