It's now weekend and this means... #mypictureday!
So right now, this is my 3rd week of joining @timsaid's MyPictureDay contest, and it's my 3rd consecutive submission also. Wow! I consider this a milestone for me because I never endure this far on any of the contests that I have joined. Probably, the reason is because I'm enthusiastic about photography and also that this contest is really cool!
Early this week, I was thinking on the idea of going to photograph the classic buildings here in Singapore. It was for a simple reason that I had been featuring modern buildings on my previous post. So, while researching about the classic buildings that are great to look at, I found an ad about the Light to Night Festival that will take place at the National Gallery Singapore!
And that gave me the thought to go for this one. I also thought that a photo of a classic building might bore some of you. And since it was mentioned on the ad that it's a "festival", that sounds fun to me!
It's a good thing that the weather is on my side, yesterday the bad weather gave way and it was perfect for my photo day. So, compared to my previous #mypictureday, there will be no disaster story to tell this time :D
Let start viewing the photos with this...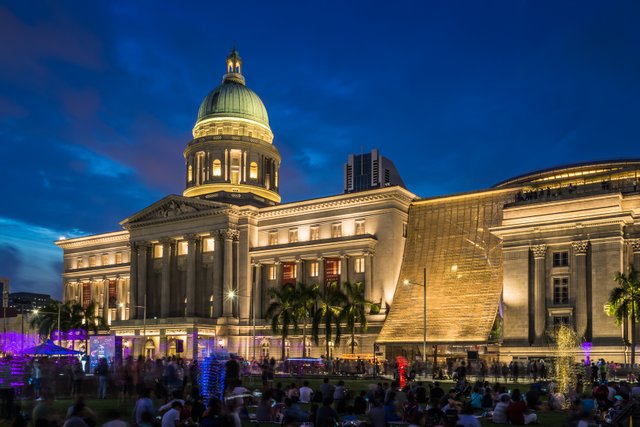 The event turned out to be very popular, guys and gals of all ages are crowding into the open area in front of the National Gallery. I can't even setup the shot that I wanted since most of the spots are occupied by campers. It seems that they are waiting for something.
For me, while waiting for it. I managed to go out from the crowd and scout some of the photography spots around the area. Let me show you...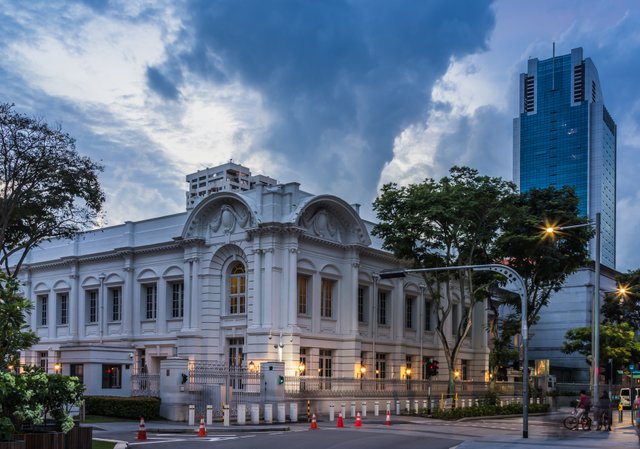 The Former Attorney General Chambers building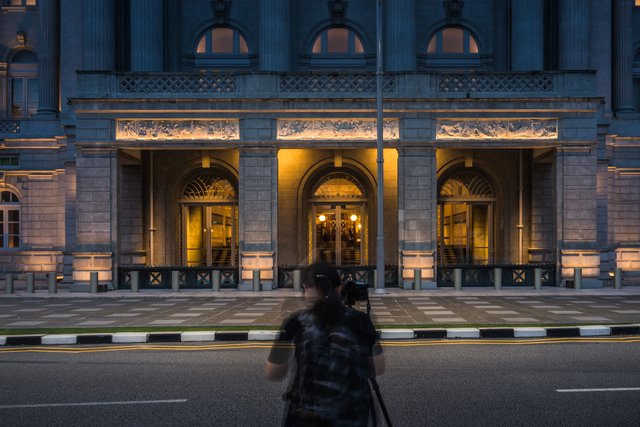 Main Entrance of the National Gallery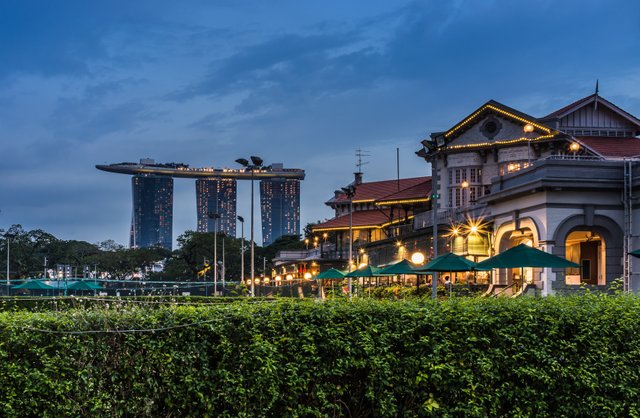 Singapore Cricket club on near view while Marina Bay Sands at the far view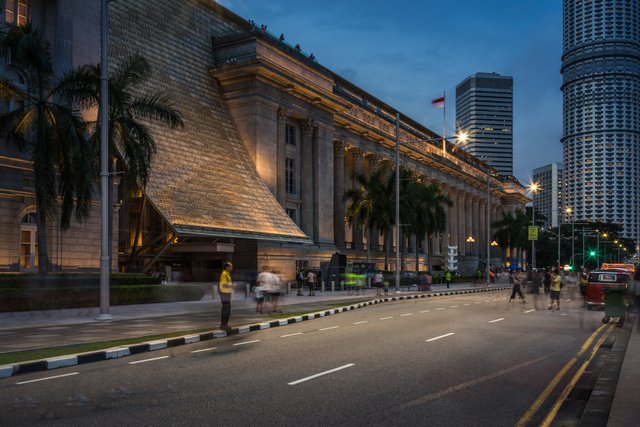 One of the entrances of the National Gallery
Along the street, in front of the National Gallery, there are cool vans that are parked along side of it. If you are enthusiastic about the classic Volkswagen vans, then these photos are for you :-)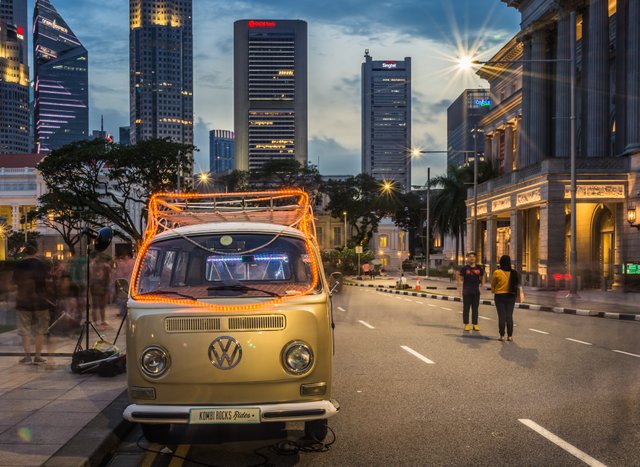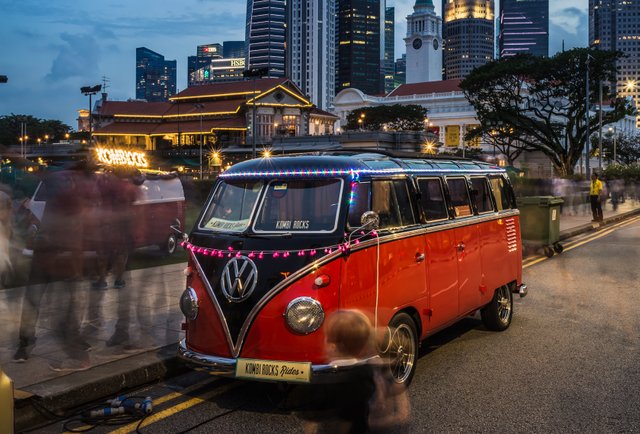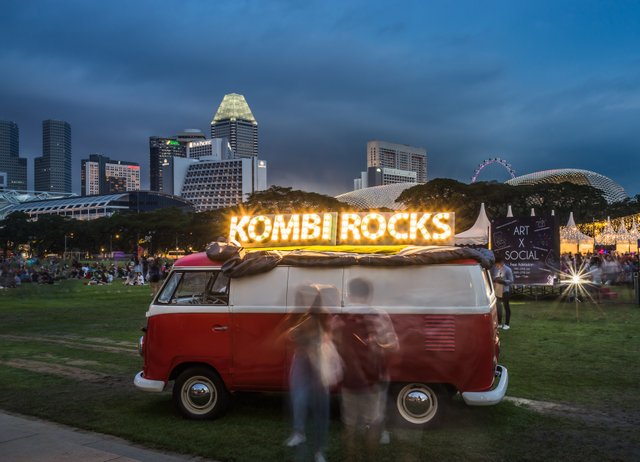 I must say, the quirky look comes from those lights wrapped around the Vans. It's a big hit! A lot are taking pics with it. I can't even wait for my turn, they don't clear the area and so I just happily took the shots.
Now, let's get to the food stalls and shops that was setup last night. These shops were at the open-field beside where the campers are. In here, I found some awesome stuff and food! I never get to try all of it though, there was a long queue on almost every shops. I had no patience for it and so I just took photos and show it to you...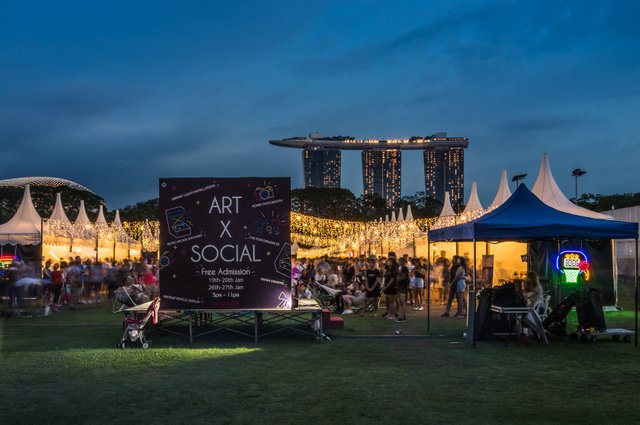 entrance going to the shops / food stalls ~ free! :-)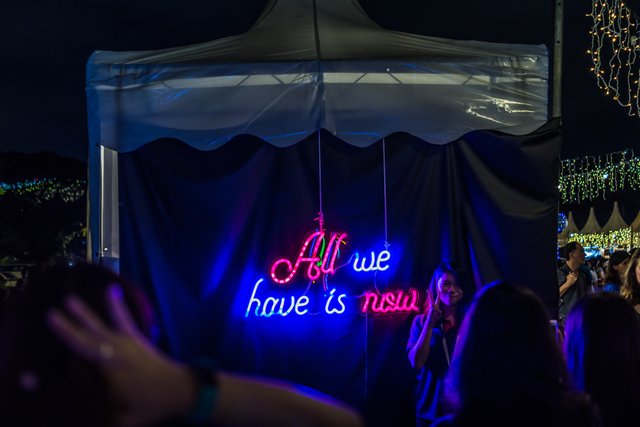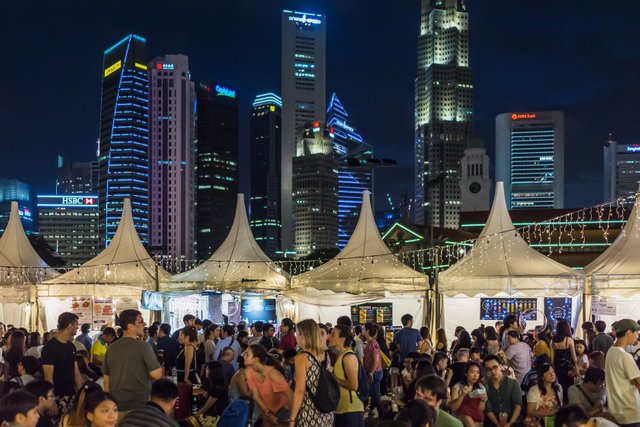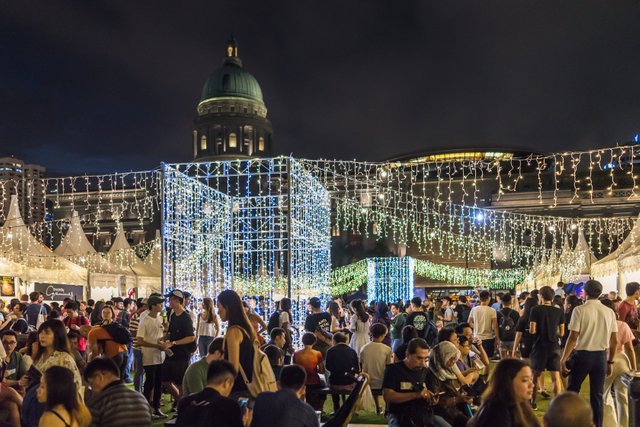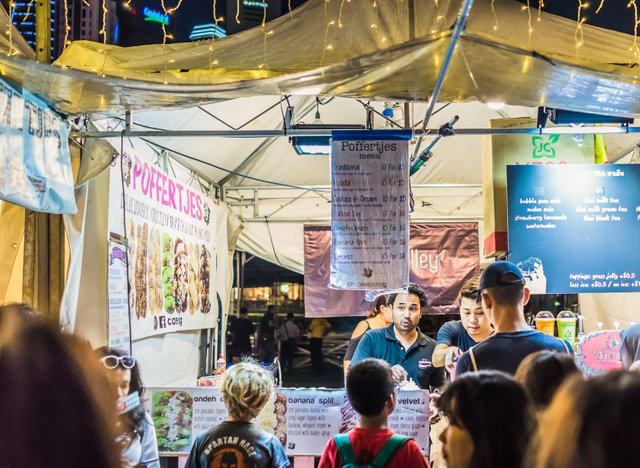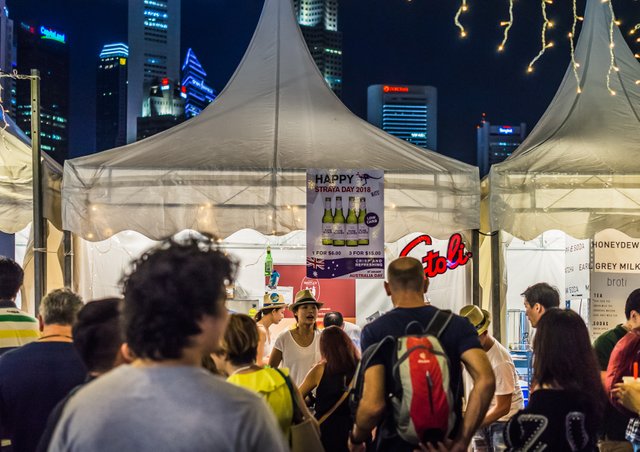 Now, some of you might not be able to relate to the next photos, especially the young millennials hehe. It's about ARCADE GAMES!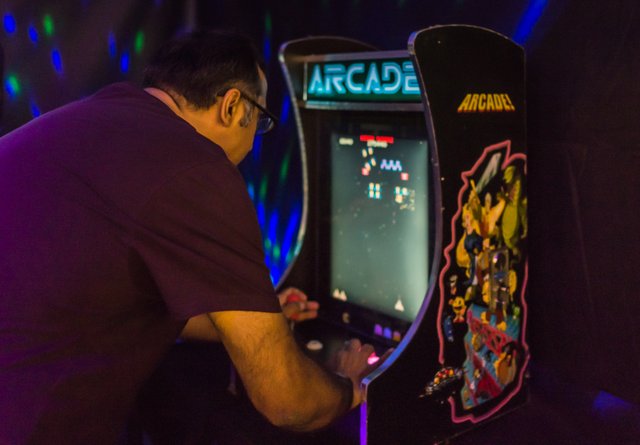 It's not a surprise that moms & dads are the one playing while the kids are watching :D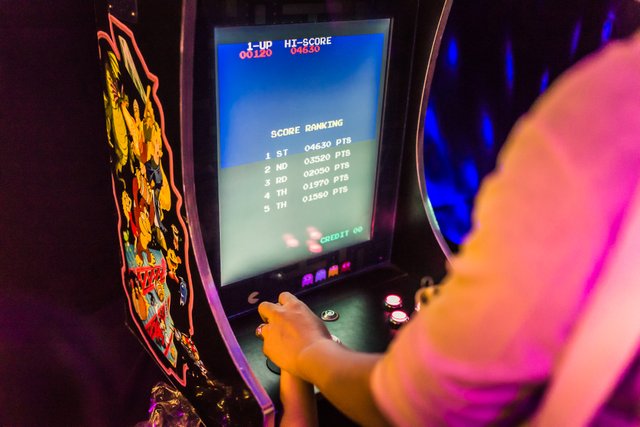 Another good thing about this festival is that while you are waiting for the main event, their is a live performance, an acoustic singer. Well, this set the mood for chills and made the booze keep flowing.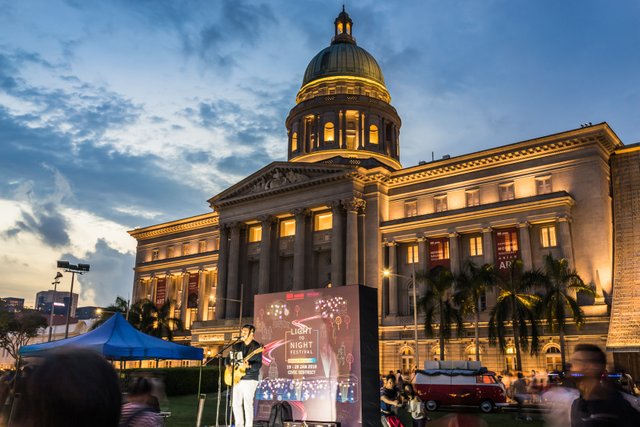 And for the main event for this evening, I learned that they installed some light projectors and will turn the facade into a vibrant light show. That's why the crowd gathered and the picnic ground to watch this light show.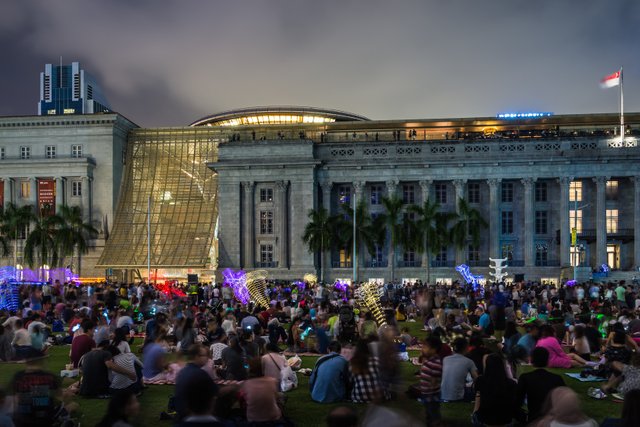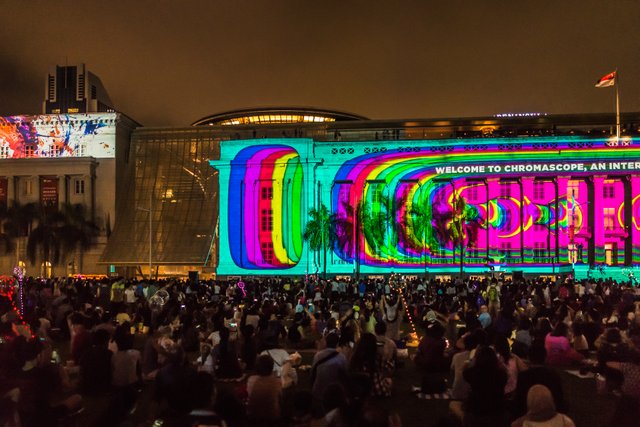 So, its a mash of classic and modern after all. I guess we have to get everyone to be interested to this event, right? What do you think of this night I had? For me, I really enjoyed it. At first I thought it might bore you but I hope not.
I hope you had a good time last night as well.
Have a great weekend everyone!
---
All photos were shot and edited by me [ @funtraveller ] using Sony RX1R + 35mm lens