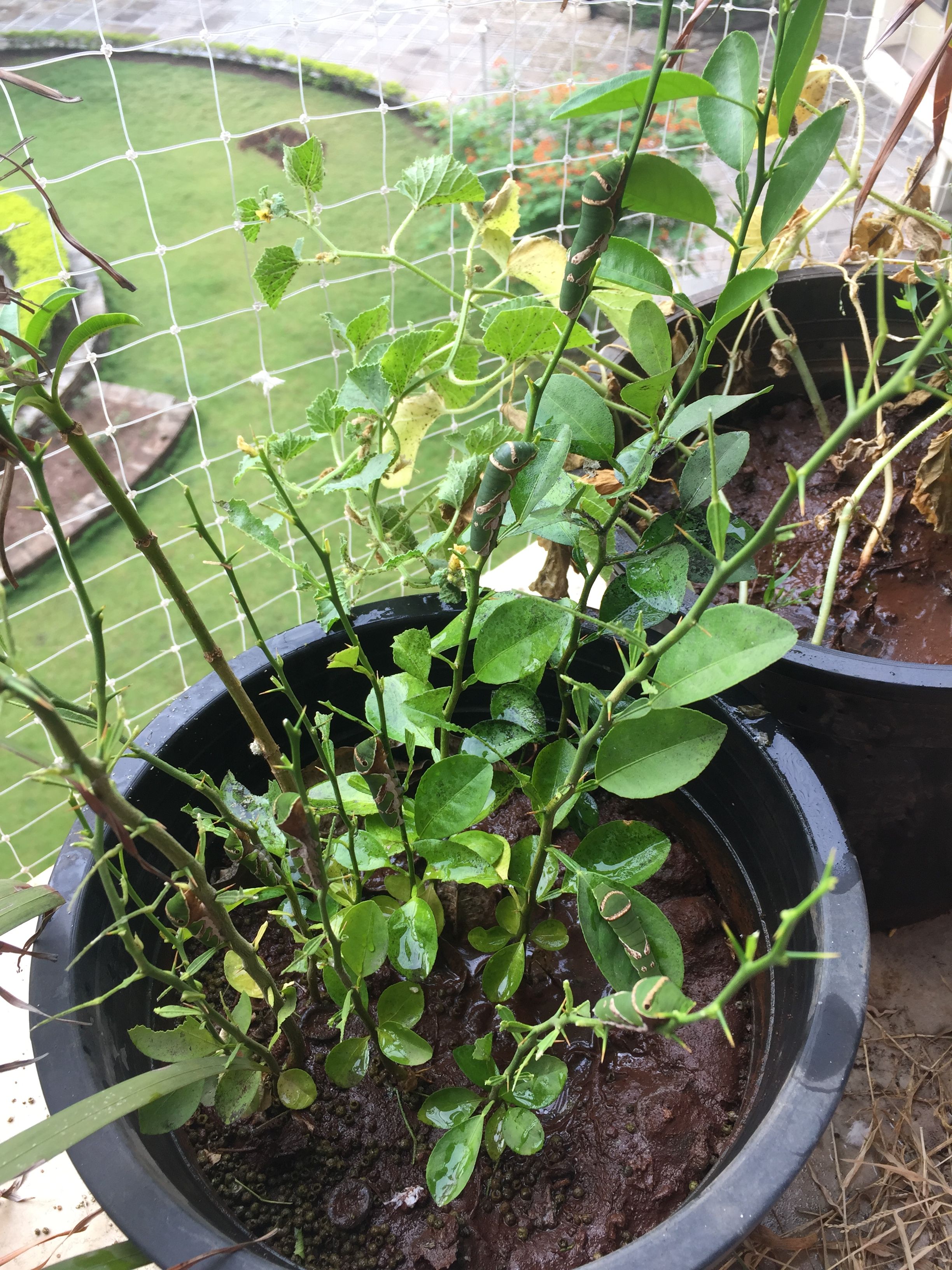 So, I'm watering the plants outside my window. After watering the lemon plant, I notice these small balls in the soil & go in for a closer look and BAM - I see one green camouflaged caterpillar on a stem ... and then another ... and then another ...
Try count how many you see in this pic I took on an iPhone 6 !
I'll post a follow-up shot I took after this one which is incredible as well ..
PLEASE RESTEEM ...