Chocolate factory
Today, I visited a chocolate factory. Inside, we were able to learn about the whole process of how chocolate is made. The seeds of the cacao tree have a very bitter flavor. A fermentation process is used to help get the desirable flavor. Once the process is completed, they can be dried out.
They're then cleaned, roasted, and de-shelled before before being smashed down to a raw chocolate form. It can then be mixed with other ingredients to make different types of chocolate. After learning about the chocolate making process, there was more to explore. There was a whole section dedicated to fashion made from chocolate wrappers.
My favorite piece was a dress made from the wrappers of different M&M's types. The best part was at the end where we could buy the chocolate. The chocolate was formed into many different shaped sculptures like a Lego man or a slipper. After trying a few treats, I decided to get a bottle of the chocolate wine they offered for later. I enjoyed learning about how chocolate was made and getting a few samples too, it was a wonderful day at the chocolate factory.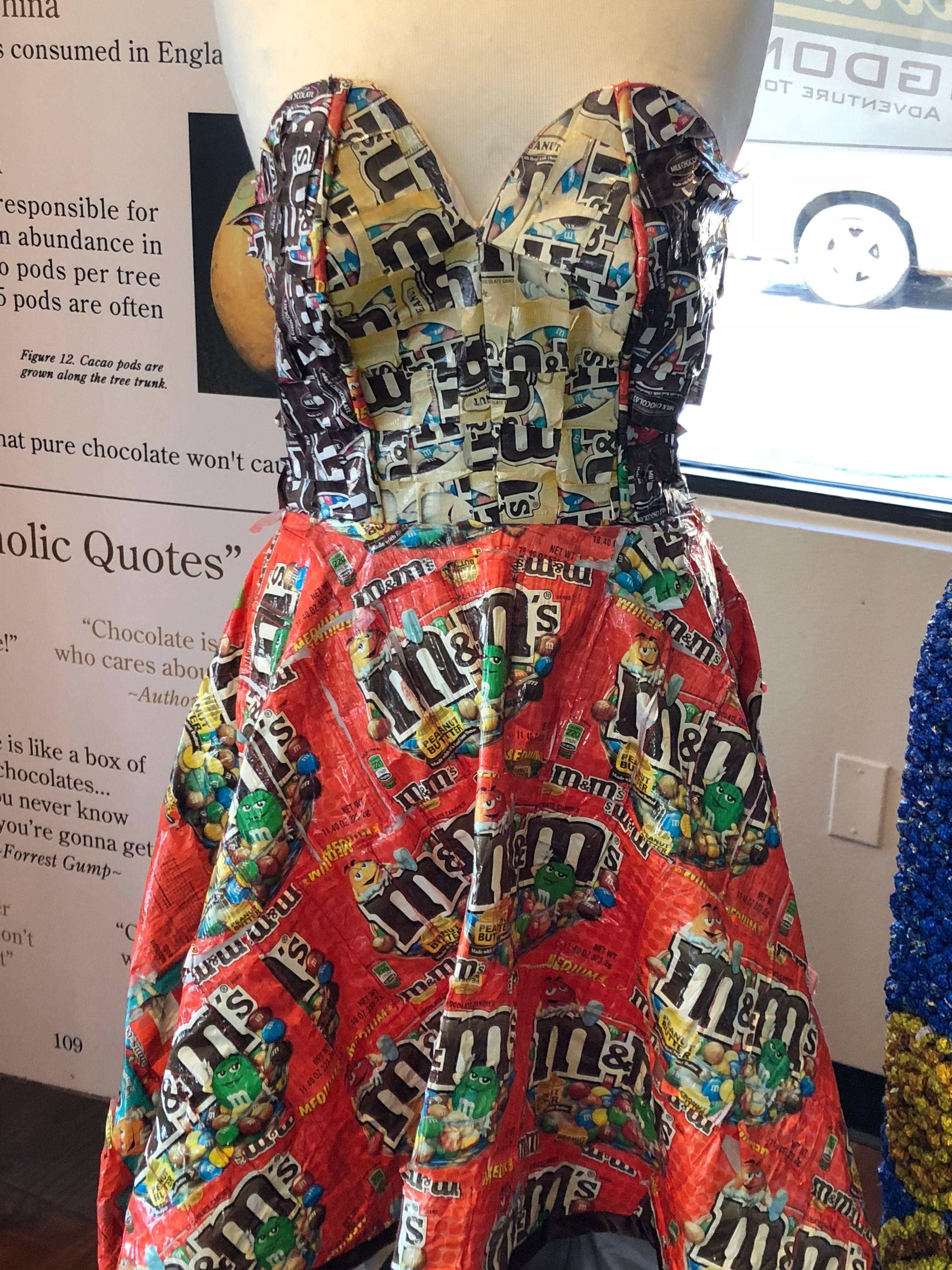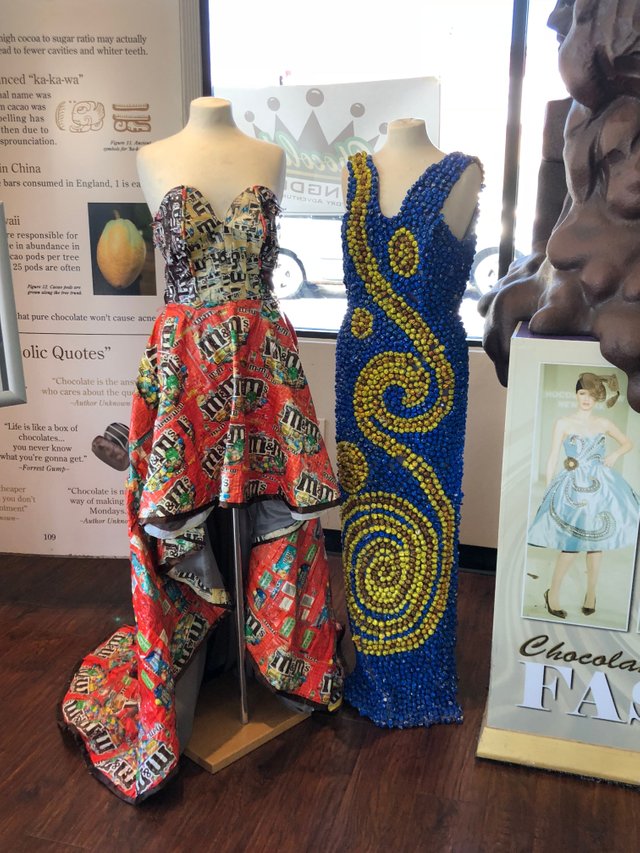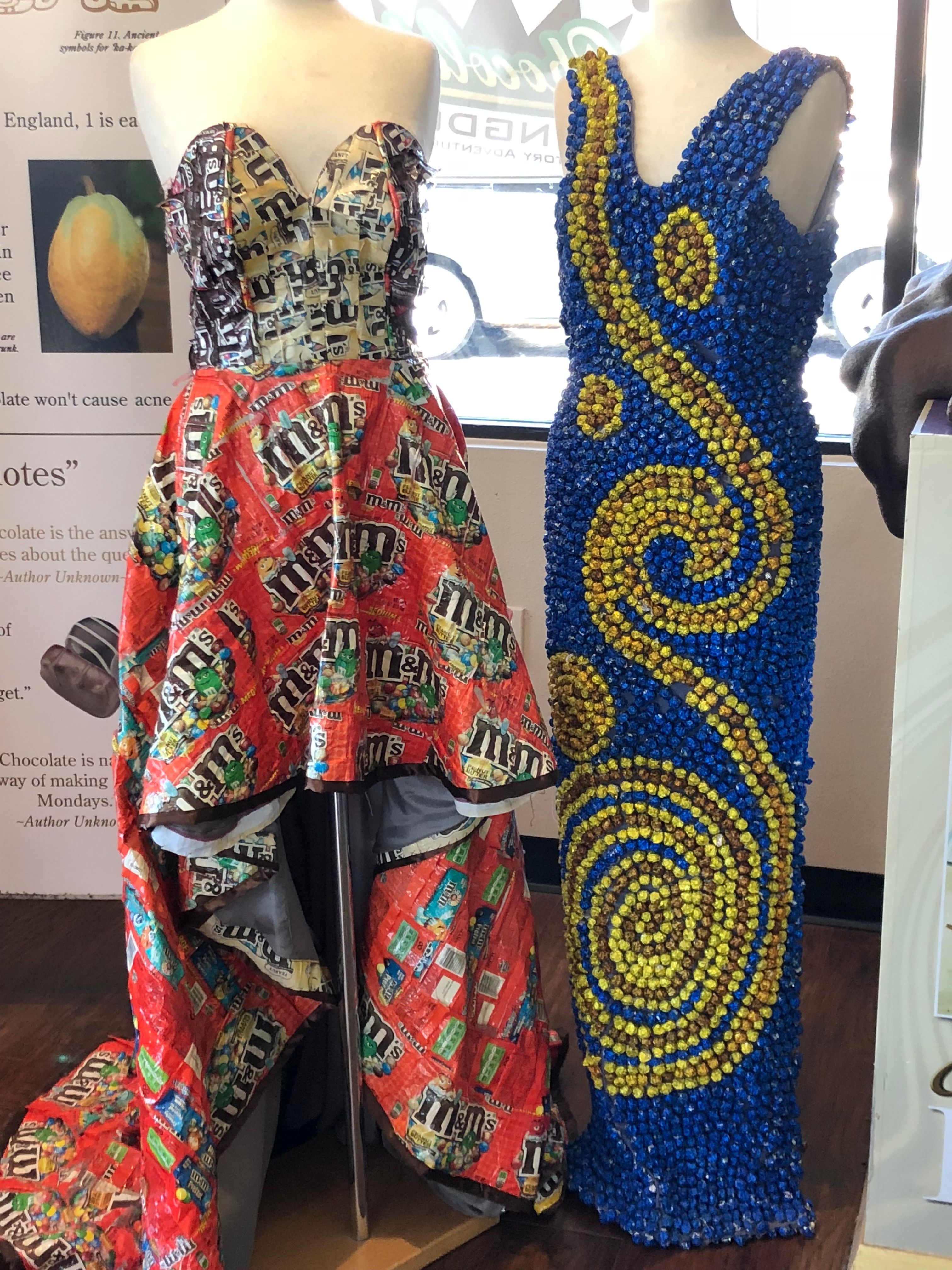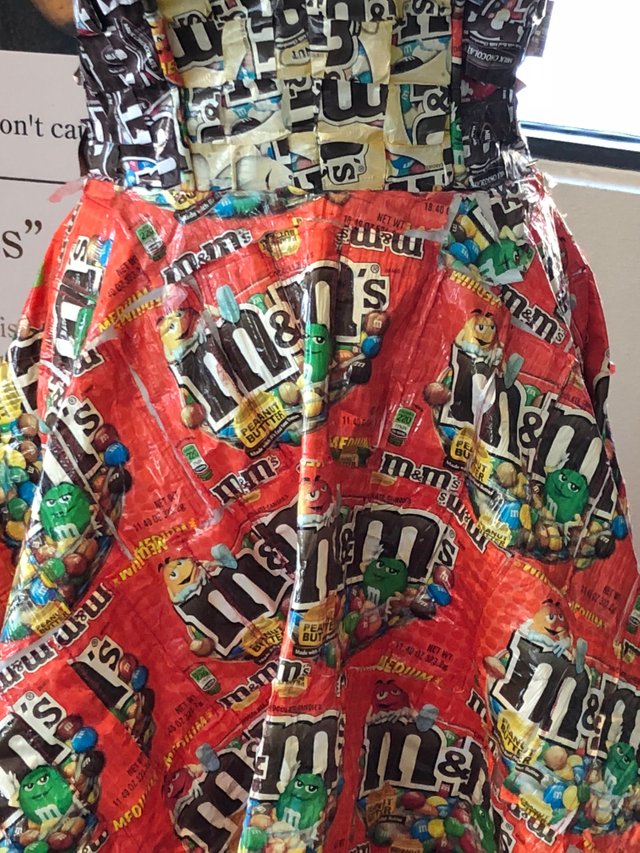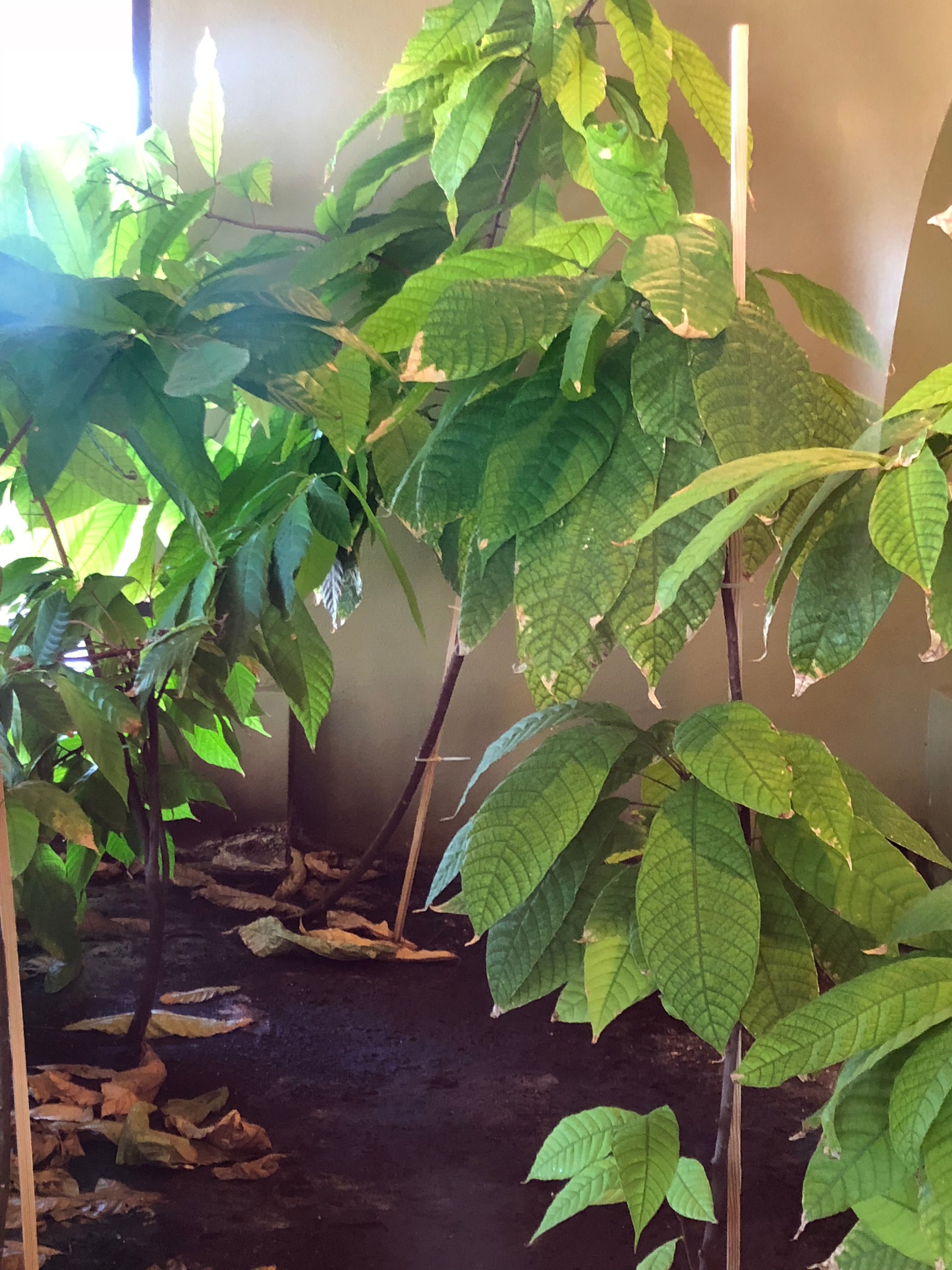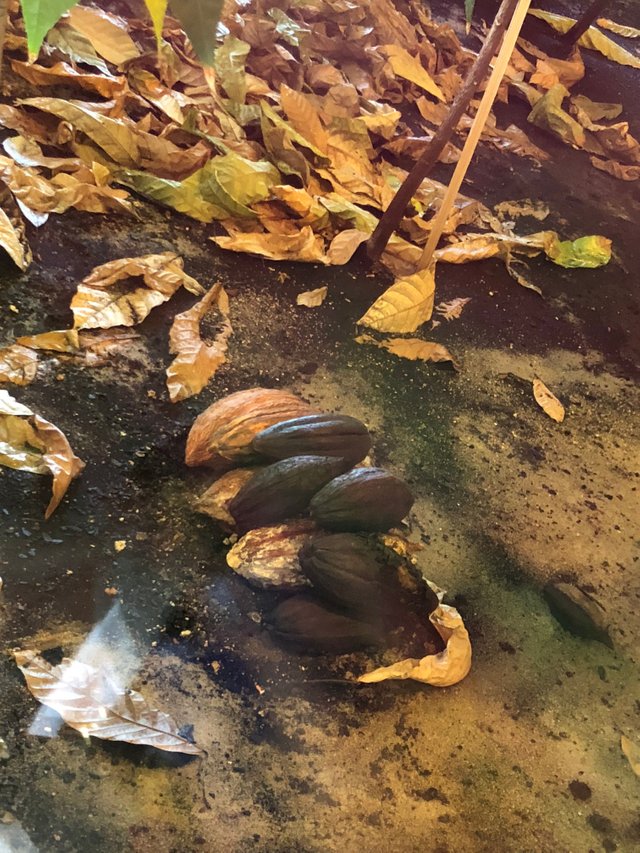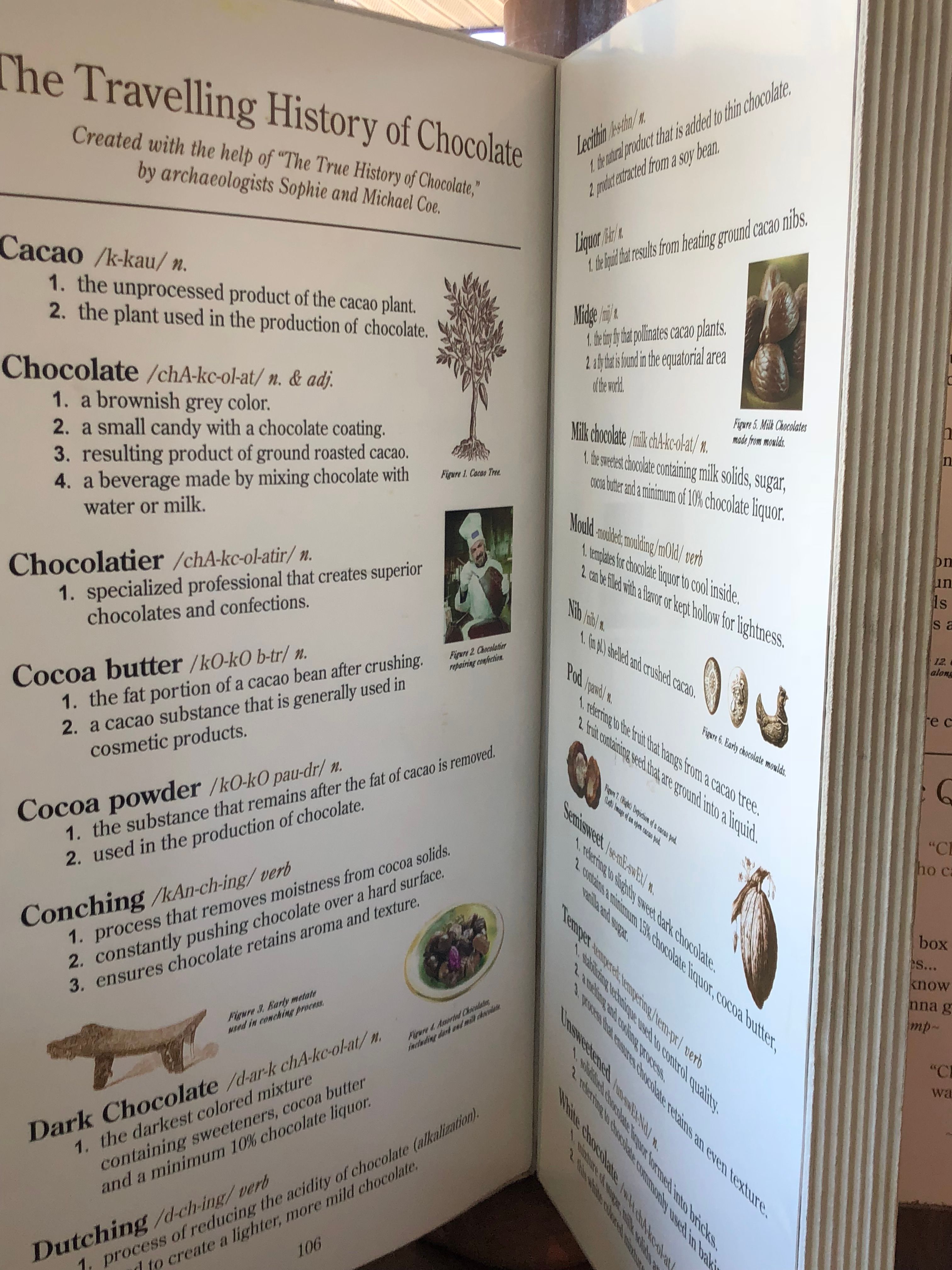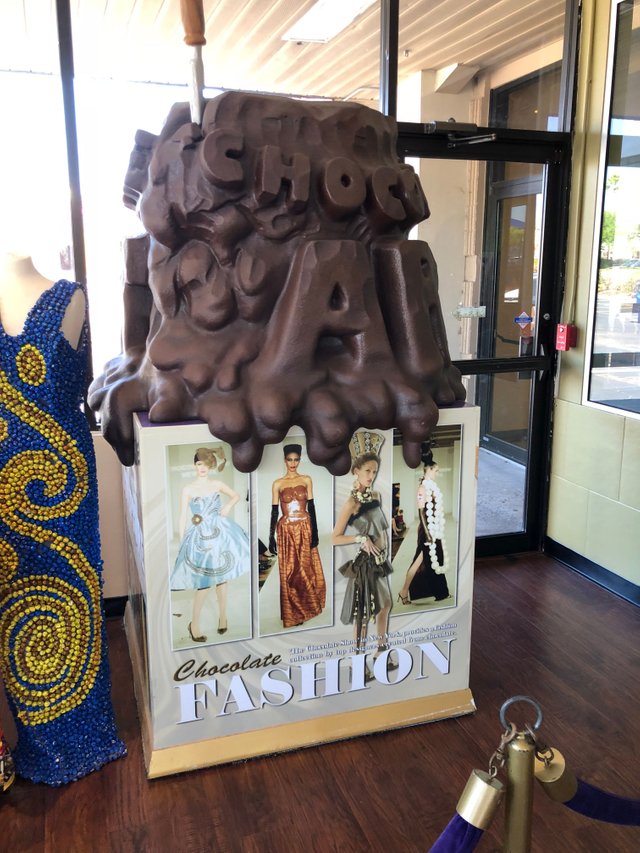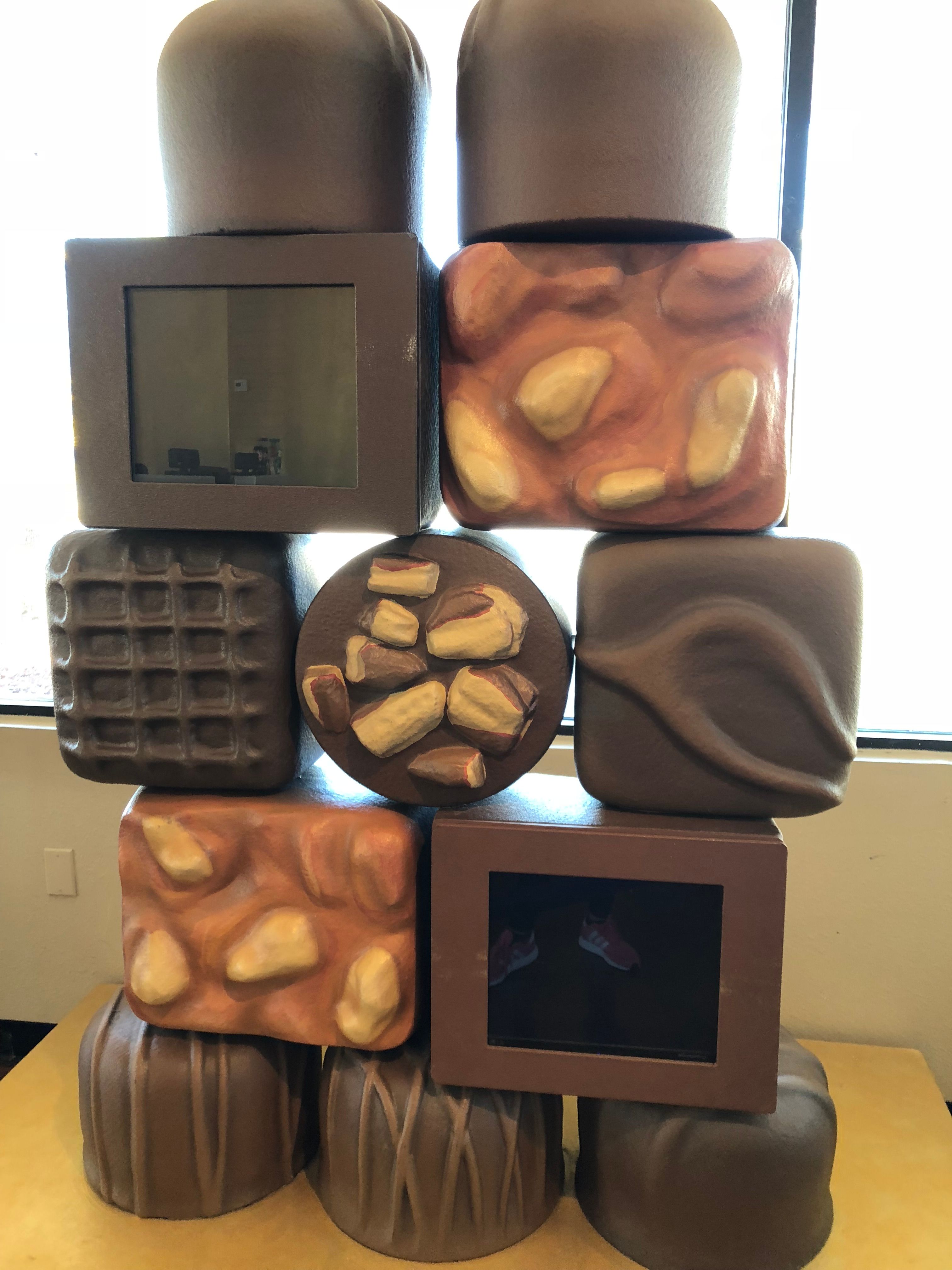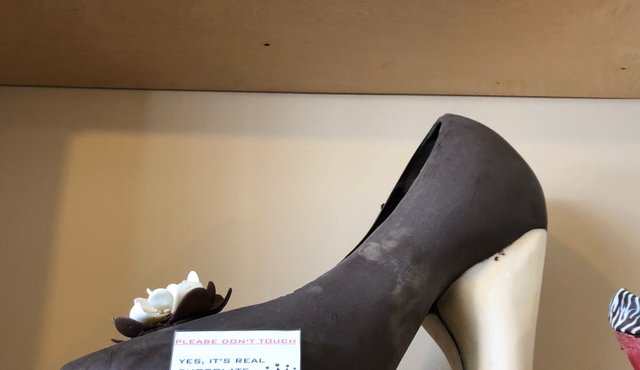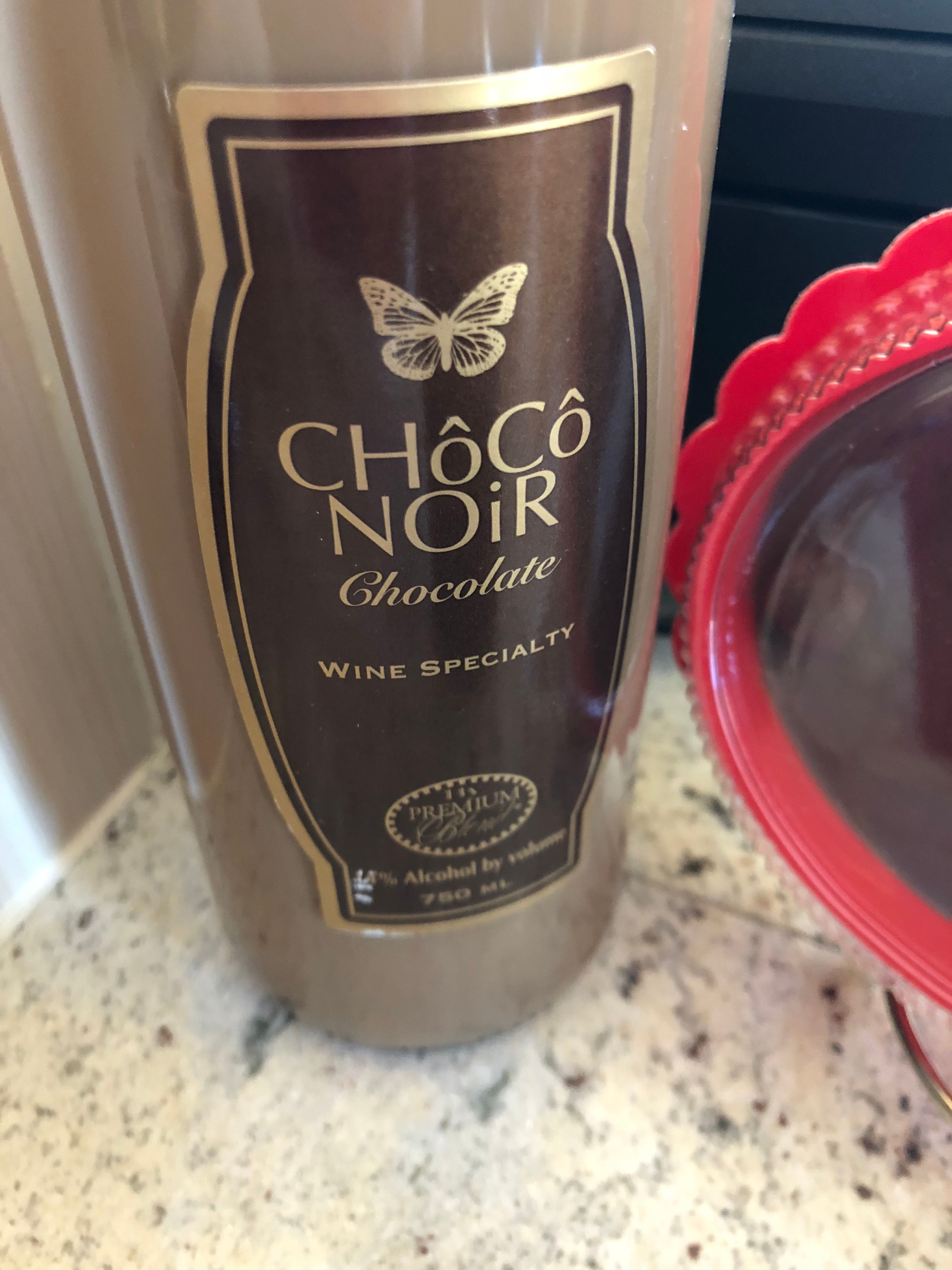 By Yuliana Avalos