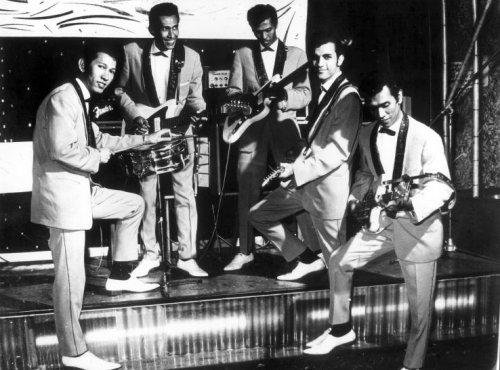 Tielman Brothers adalah grup band asal Indonesia pertama yang sukses berkarir di tingkat internasional. Personel Tielman Brothers adalah anak-anak dari Herman Dirk Tielman, seorang kapten KNIL yang menetap di Kupang, NTT.
Mereka memulai karir dengan nama The Timor Rhythm Brothers, sesuai nama tempat kelahiran mereka. Pada tahun 1957 mereka hijrah ke Belanda dan menjadi pelopor musik rock n roll di sana. Orang-orang Belanda menyebut aliran musik mereka sebagai Indorock, perpaduan antara musik Indonesia dan Eropa dengan akar musik Keroncong.
Kepindahan mereka ke Belanda tidak lepas dari ketegangan antara Belanda dan Indonesia yang memuncak pada tahun 1957 karena perebutan Papua Barat. Presiden Soekarno memerintahkan nasionalisasi seluruh aset Belanda di Indonesia. Kehidupan warga keturunan Belanda menjadi sulit, dan banyak yang memutuskan untuk pindah ke Belanda, termasuk keluarga Tielman.
Tak dinyana, karir mereka sukses di Belanda, bahkan hingga ke negara-negara Eropa lainnya. Saat The Beatles masih merintis karir musik mereka, Tielman Brothers sudah terkenal di seantero Eropa.
Foto: Anja Schilling/Spaarnestad