Still Life: Old Stuff (Original Photograh)
Howdy!
Today, I headed to Pickwick Mill, a well-restored grain mill in rural Minnesota, and wanted to share this image. Tomorrow, when I have time to process the rest of the images, I will post in more detail.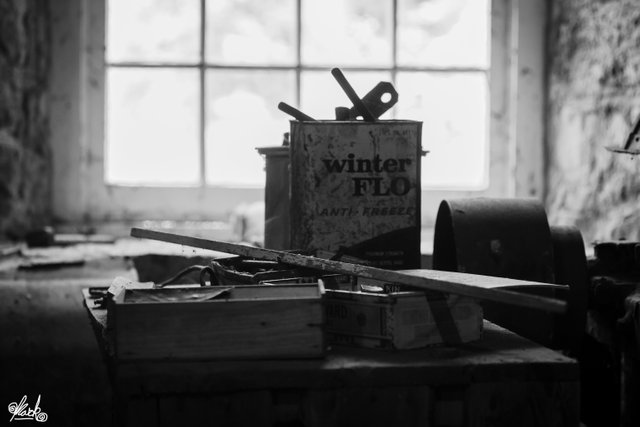 Winter Flo in the Summertime
The back-lighting provided by a window and playing across the seemingly random objects piled on this old workbench made for an interesting still life composition.
Thank you for taking a look! If you enjoy my work, please click the upvote button. Comments are also greatly appreciated.