photography along with the mothers at Pier Bay lukup Panalam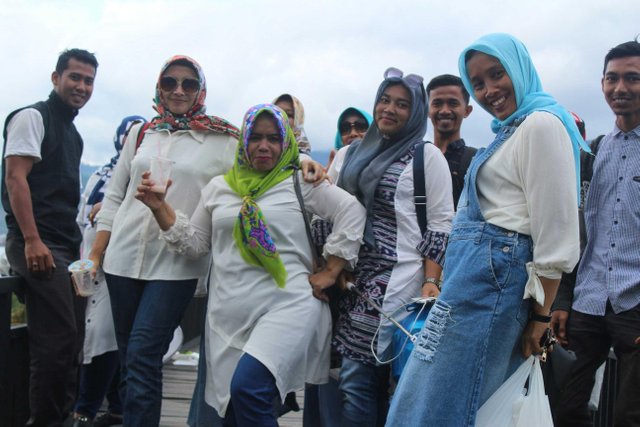 Halo sahabat Steemians!!
Selamat malam sahabat dimana pun anda berada, bagaimana kabar kalian pada malam yang berbahagia ini, saya do'akan kalian selalu dalam keadaan sehat dan sukses selalu.
Baik sahabat semua, pada pertemuan kali ini saya akan kembali lagi bercerita sedikit perjalanan saya, lewat beberapa photography, adapun perjalan satu ini, masih di wisata Dermaga Lukup Panalam, Takengon, Aceh Tengah.
Hello Steemians friends !!
Good night friends wherever you are, how are you guys on this happy night, I do'akan you always in good health and success always.
Good friends all, at this meeting I will return to tell a little story of my journey, through some photography, as for this one trip, still in Langga Panalam Harbor, Takengon, Aceh Tengah.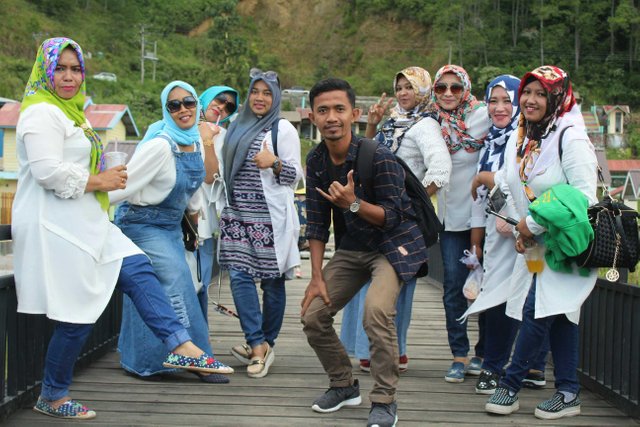 Gambar diatas merupakan foto kami bersama ibu-ibuk kodim Takengon, Aceh Tengah, yang terlihat begitu kompak gaya kami masing-masing.
The picture above is our picture with the mother-mother of Takengon kodim, Aceh Tengah, which looks so compact our respective style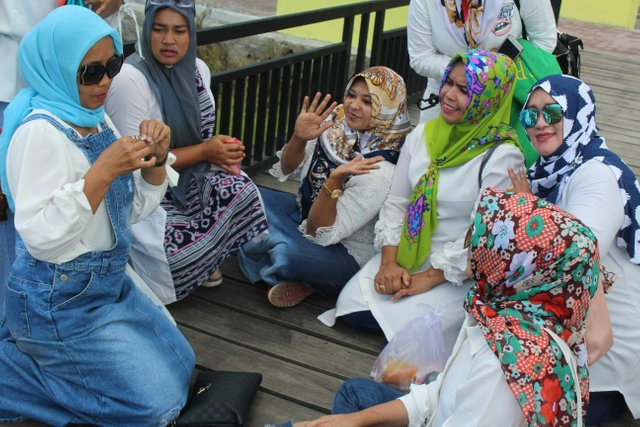 Terlihat mereka yang sedang asik melakukan gaya masing-masing dan meminta kami untuk memotret mereka untuk di jadikan momen di wisata Derama Lukup Panalam ini.
Seen those who are cool doing their respective styles and asked us to photograph them to make a moment in this Derama Lukup Panalam tour.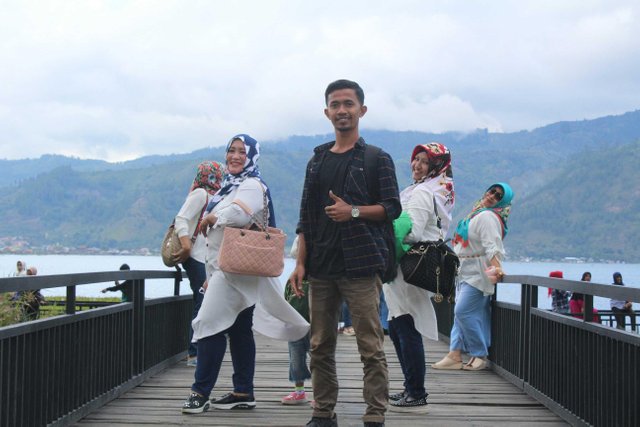 Yang terakhir ini adalam foto saya sendiri yang di dampingi oleh mereka ibuk-ibuk kodim.
Hanya sekian yang dapat saya bagikan, mudah-mudahan sahabat menyukainya. Wassalam.