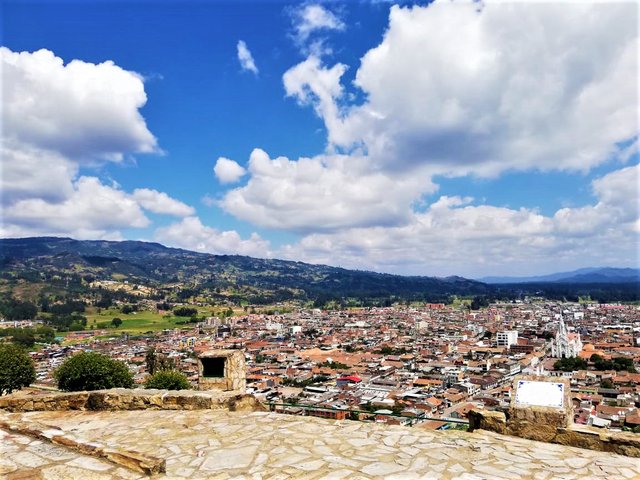 Santa Bárbara, es el nombre de la montaña, la capilla y el mirador que les presentaré el día de hoy. Este lugar se encuentra ubicado en un municipio del departamento de Cundinamarca llamado, Villa de San Diego de Ubaté a 95 km al norte de la capital Colombiana. Desde este sitio se puede apreciar de forma panorámica el valle de Ubaté.
Santa Bárbara, is the name of the mountain, the chapel and the viewpoint that I will present today. This place is located in a municipality in the state of Cundinamarca called, Villa de San Diego de Ubaté 95 km north of the Colombian capital. From this site you can see the valley of Ubaté in a panoramic way.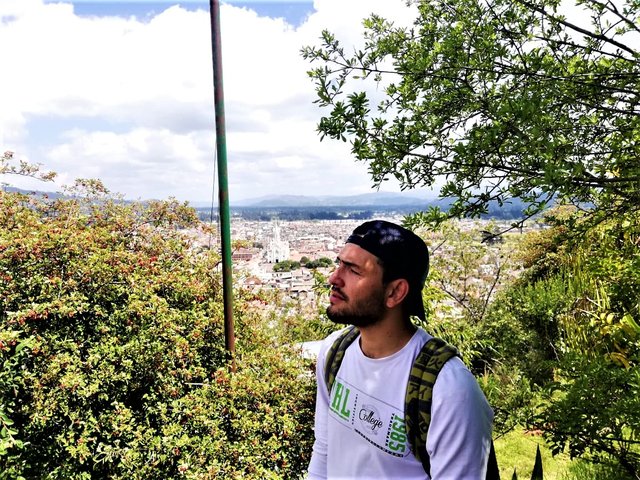 "Tómame una foto como si estuviera viendo al horizonte"
Este recorrido al cerro de Santa Bárbara es muy breve, son menos de 30 minutos a pie aproximadamente. En sus alrededores hay un hermoso parque ecológico y escalinatas, dónde siempre nos encontramos en contacto con la naturaleza. Con tan solo, 10 minutos de caminata, se puede apreciar una gran parte del pueblo.
("Take me a picture as if I were looking at the horizon"): This trip to the hill of Santa Barbara is very short, it is less than 30 minutes on foot. In its surroundings there is a beautiful ecological park and stairways, where we are always in contact with nature. With only 10 minutes of walking, you can see a large part of the town.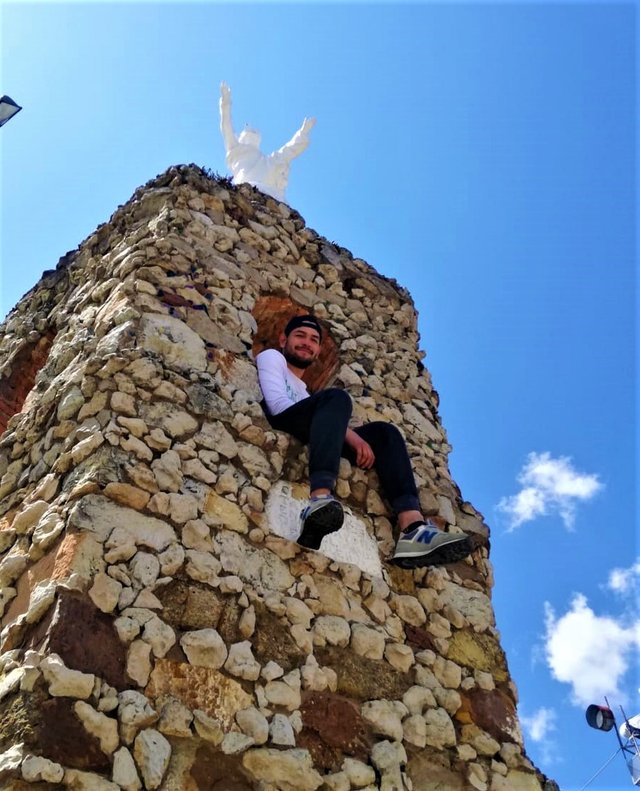 Una vez llegada a la cima, nos encontramos con la Capilla de Santa Bárbara, de arquitectura colonial, la cual, se construyó en el cerro que lleva su mismo nombre hace más de 200 años. Al día de hoy se siguen celebrando eucaristías pero muy eventualmente.
Cuenta la tradición que Agustín de Vanegas fue el creador de esta capilla como forma de ofrenda. Según la historia:
"Estaba enfermo y siempre permanecía en su cama. Un día, en medio de una tormenta salió de su alcoba, y en tanto un rayó cayo en su lecho, desplomando todo tras él, salvándose de la muerte, en actitud de agradecimiento construyó esta capilla."
Once we reached the top, we found the Chapel of Santa Barbara, of colonial architecture, which was built on the hill that bears the same name more than 200 years ago. Today, the Eucharist is still celebrated but very eventually.

Tradition tells that Agustín de Vanegas was the creator of this chapel as a form of offering. According to the story:

"He was sick and always remained in his bed. One day, in the middle of a storm, he left his bedroom, and as a lightning he fell into his bed, collapsing everything behind him, saving himself from death, in an attitude of gratitude he built this chapel. "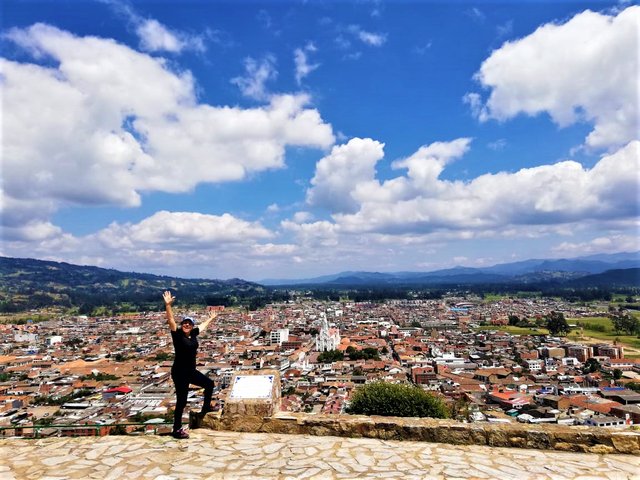 Una de los mejores momentos fue ver la cara de satisfacción de mi madre, tras haber alcanzado la meta. Ella fue una de mis acompañantes a este recorrido y estaba muy contento porque como ya lo he contando antes, tenía mas de dos años sin verla, luego de haber emigrado.
One of the best moments was to see my mother's face of satisfaction, having reached the goal. She was one of my companions to this tour and I was very happy because, as I have told you before, I had not seen her for more than two years, after having emigrated.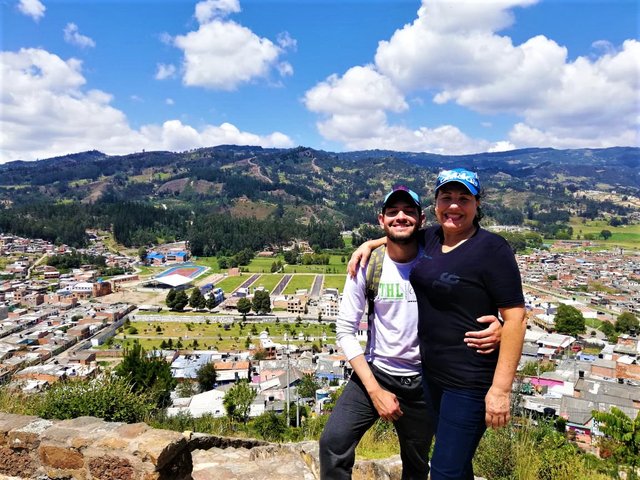 Ella es la razón por la cual salí de mi país, para darle una mejor vida, y tenía la necesidad de salir con ella y ver su cara de satisfacción al conocer otros paisajes, respirar aire nuevo y que se desconectara de la realidad de un país en ruinas.

Mi madre está conmigo por muy poco, solo vino de vacaciones, sin embargo, la estoy disfrutando cada segundo. Más adelante saldrá un videoblog con ella para que la conozcan mejor.
She is the reason why I left my country, to give her a better life, and I had the need to go out with her and see her face of satisfaction when knowing other landscapes, breathing new air and disconnecting from the reality of a country ruined.

My mother is with me for very little, she only came on vacation, however, I am enjoying her every second. Later a videoblog with her will come out so that they know her better.

Todas estas imágenes fueron capturadas desde un Huawei P20 lite.
All these images were captured from a Huawei P20 lite.
Gracias por ver mi material, y ya sabes, si te gusto mi post, regálame un voto y nos vemos en otra oportunidad. Te mando un abrazo
@exoelias
Thank you for viewing my material, and you know, if you like this post, give me an upvote and see you in another opportunity. I send you a hug

@exoelias
---