A very patient little model. Or just very tired from looking open flowers.
It was early spring last year that I went to see whats in bloom. The Ulex was just about to open. Some flowers in more sunny spots already bloomed, but it was still early and not the warmest.
And then I saw this little green butterfly looking for a spot to sit on.
He chose perfectly right at the tip of the branch. Isn't that a photogenic spot?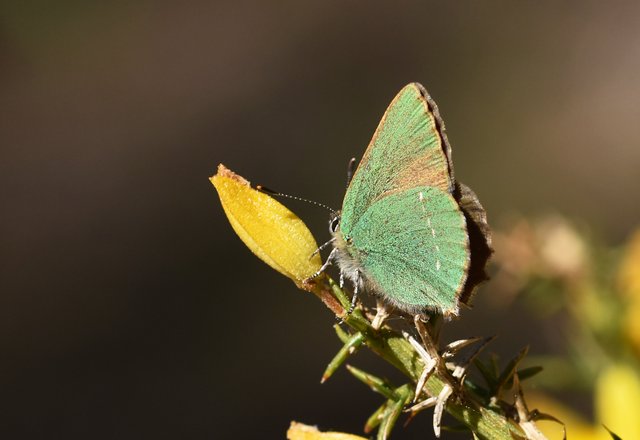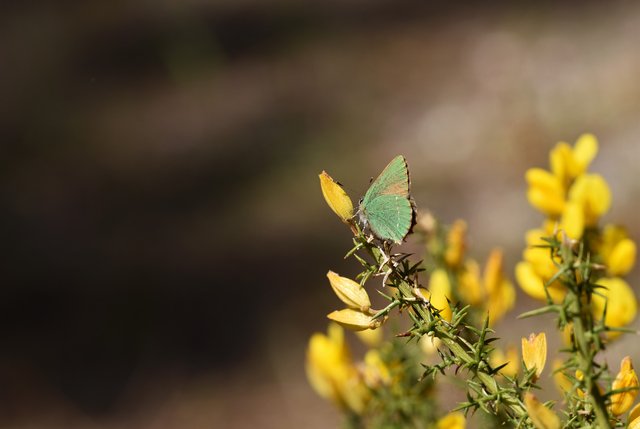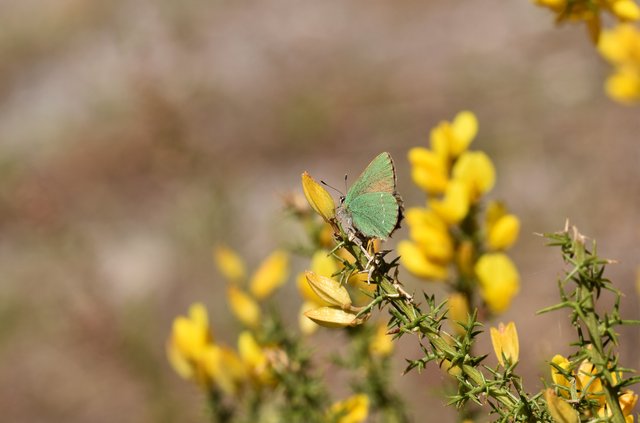 Spring is coming guys!
I can smell it :)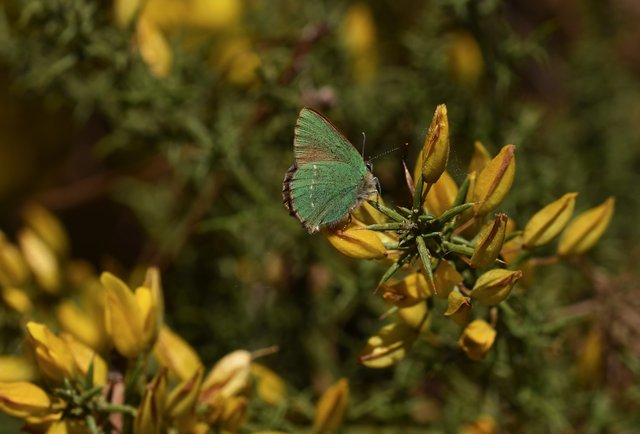 »«
Shot with Nikon D5500 + Sigma 105mm lens
(ƒ/8, 1/800, ISO160)
All photos and text are my own.
»»-------------¤-------------««

REGISTRATION | UPVOTE VALUES | NEW MEMBERS BONUS
To support the project
vote for @qurator as a Steemit witness on
steemit.com, or SteemConnect
Thank you.