When you go to Cabo da Roca in Portuagl and stand at the edge all you can see is ocean. Big, wild ocean and sky. Nothing else. This is the westermost spot in continental Europe. And it is home for those little Armeria pseudoarmeria flowers. They grow almost on plain rock with heavy winds all year round - a price to pay for such view...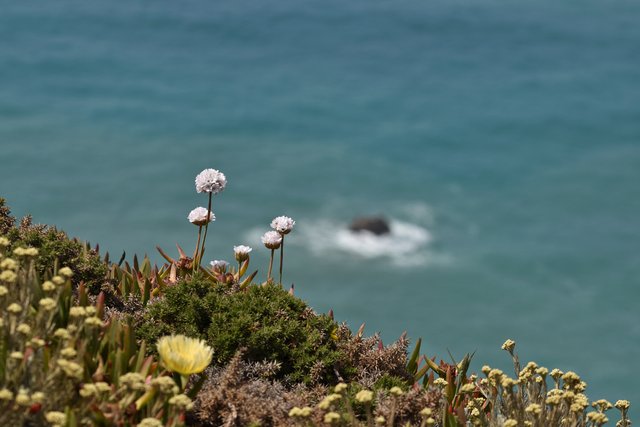 »«
Shot with Nikon D5500 + Sigma 105mm lens
(ƒ/7.1, 1/1600, ISO200)
Click on the image to view full screen!
»»-------------¤-------------««
Your posts need some push? Join @Qurator for extra exposure.

Qurator 3.0 - UPDATE POST - Guidelines | Registration Details | Tier Changes
To support the project
vote for @qurator as a Steemit witness on
steemit.com, or SteemConnect
Thank you.