On the territory of the Trinity-Gleden monastery, a beautiful apple tree grows right at the entrance to the main cathedral. We caught this fruitful tree in peak of flowering. It looks so fluffy that even the leaves and branches are almost invisible!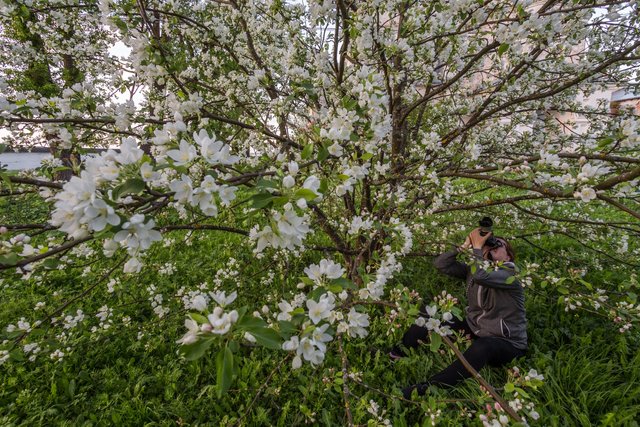 It may be well that sunlight has not fallen on the apple tree. Otherwise there might be hard shadows or overexposure. And so the area is lit with a soft and uniform light, as in cloudy weather.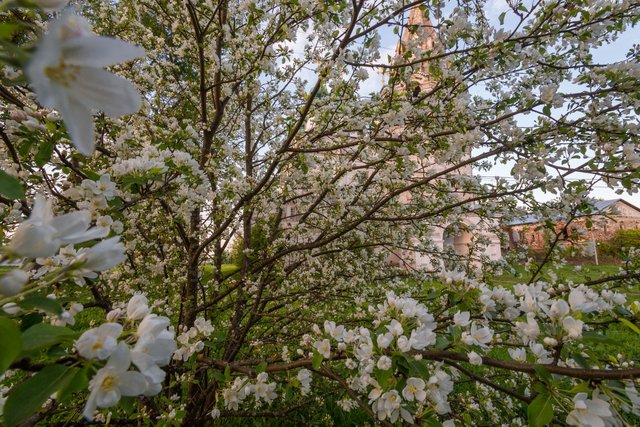 This year, the apple trees are great! Even in spite of a sharp and long cold snap, all flowering trees (bird cherry, apple, lilac, mountain ash) bloomed very rapidly!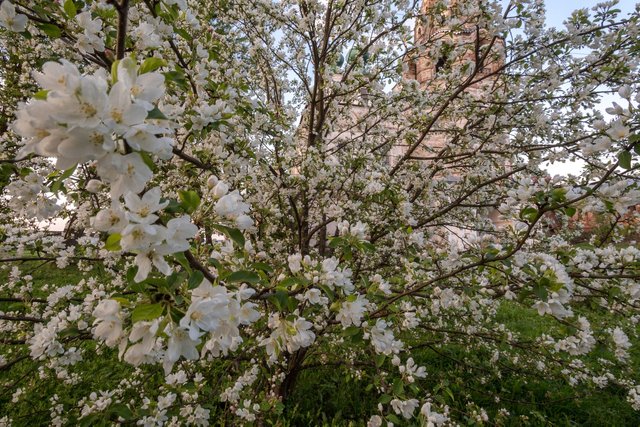 Flowering began very early this year because of the extremely warm beginning of May.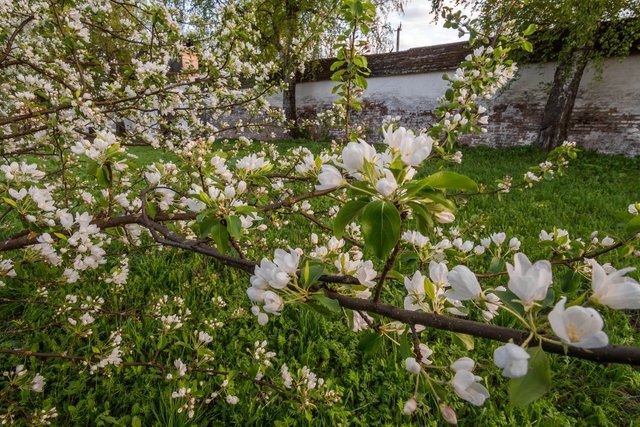 Well, if at the end of the summer there will be as many fruits as they flowering.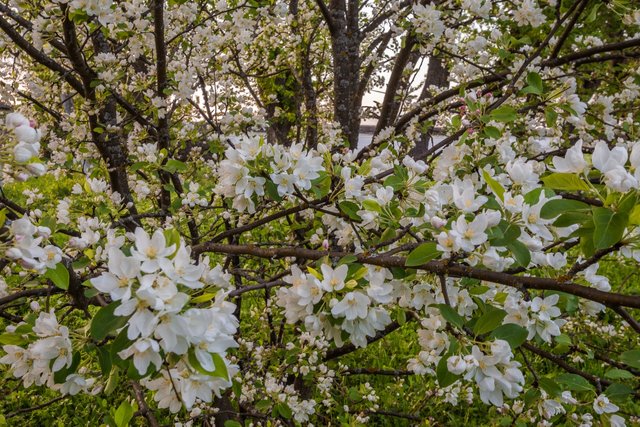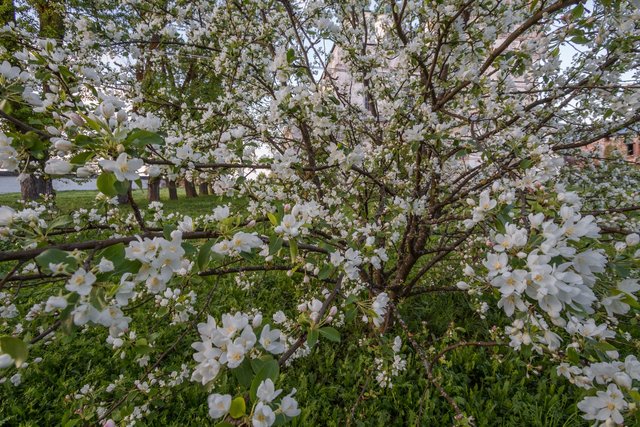 ---
Canon 6d, EF 17-35 / 2.8L