Teenspiration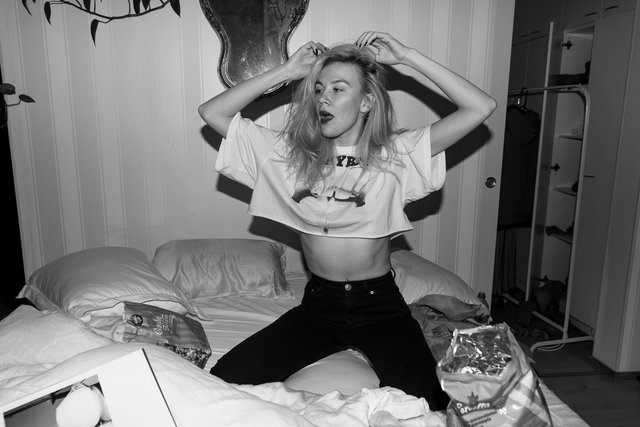 Early 2000's, my best friend just got a shiny new digital camera as a Christmas present. We are having a girls night watching movies and taking pics of each other with the straight flash and automatic settings.
That was my inspiration for these pictures. I wanted them to look really unplanned and imperfect, even though every detail in the images is planned by me. Nothing is a mistake, not the caught-in-between motion, piles of clothing, open closet door, flash reflection in the mirror, the lived in lipstick.
This set is a part of my studies on flash photography, here using a straight flash. It can be very revealing and unforgiving, a style I'm not usually a fan of, but I used it to my advantage to create the mood and story I wanted.
How do you think I did?