Skyporn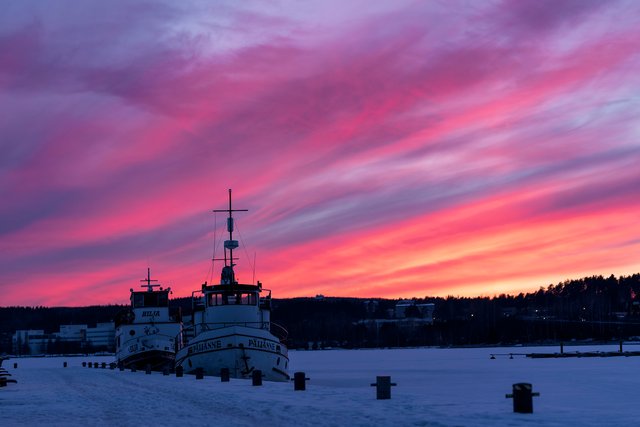 "Ähh, I don't think I'll need my camera, it's already past sunset. Maybe I'll take it just in case if I wanna take some street shots in the dark"
Well fuck me, so glad I had my bad boy with me! Btw, the new camera is called the Bad Boy, the old one is Big Boy, and the Fujifilm is Play Camera. As soon as I walked outside and turned the corner, I saw this insane skyporn unfold on top of the harbour. As much as I love moody black and white, I'm obsessed with skyporn. Give me all the damn colours!
Oh yeah and we have winter here right now, about damn time!
Shot with the Nikon D750 and Sigma 85mm f/1.4.