I think this is the same toad I rescued a couple of days ago before I mowed the yard the last time for the season.
This evening it was on the front stoop and sat quietly for a couple pictures.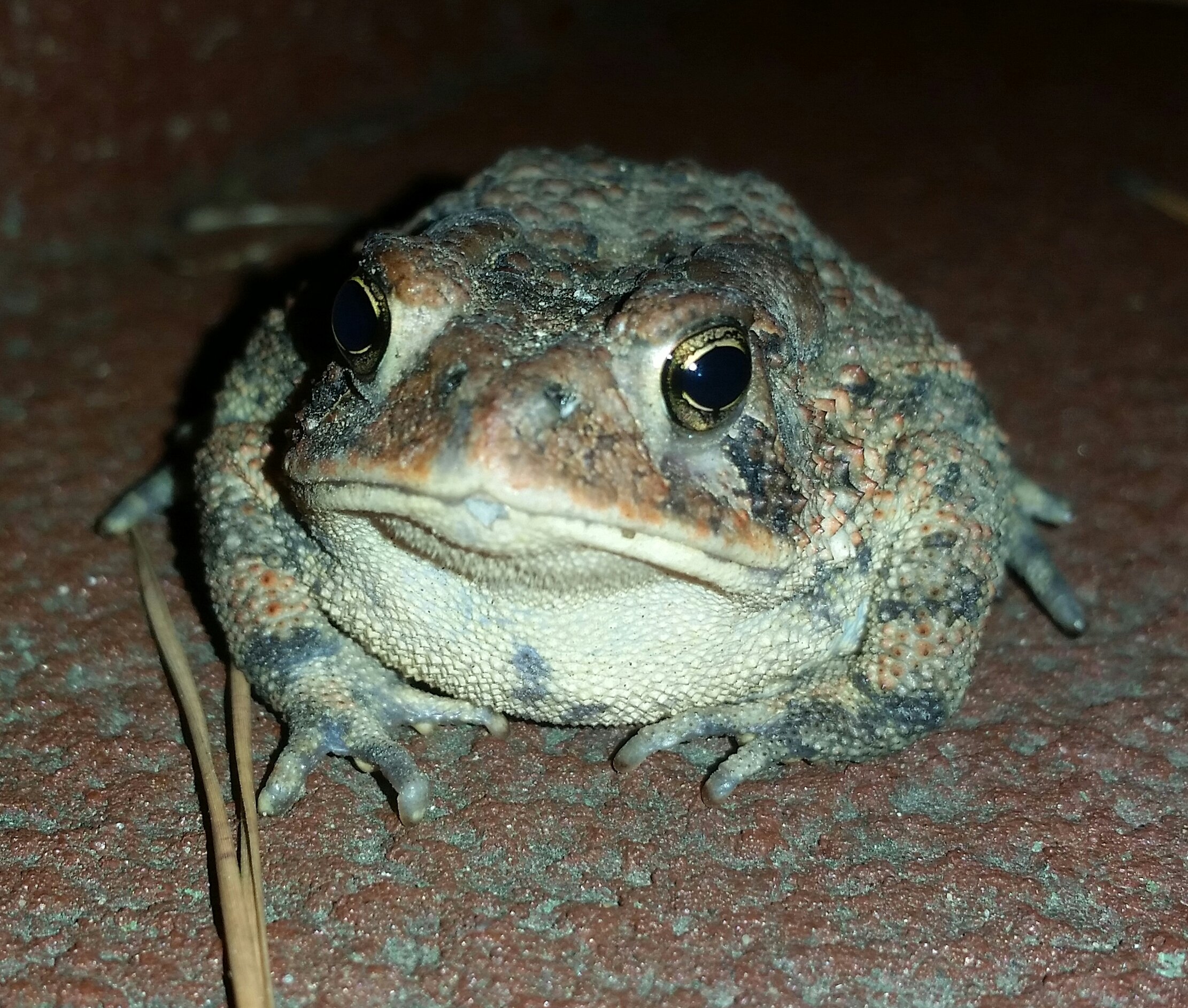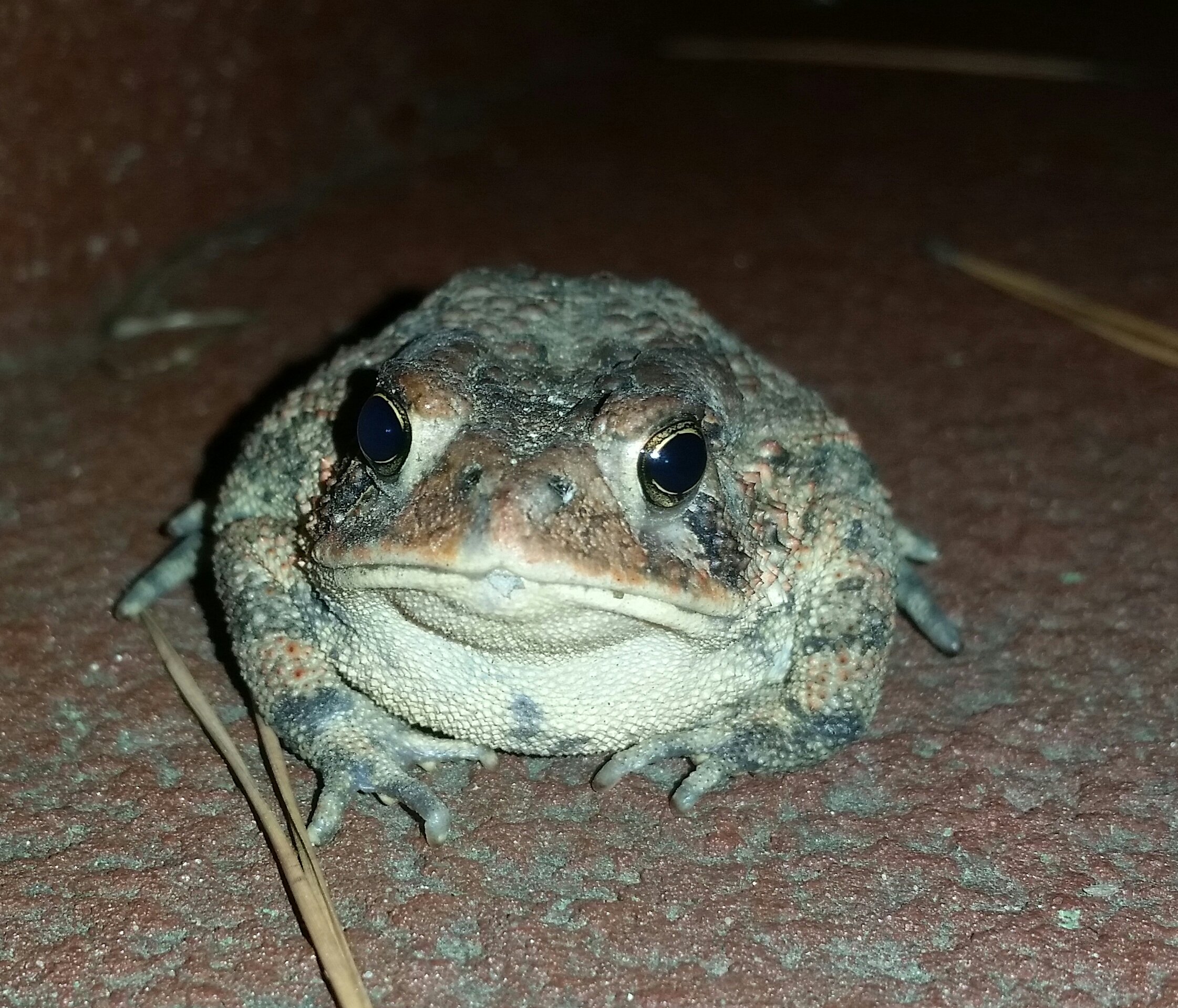 Its probably not the same toad, even though it seemed to be stopping by to say "Yo. Thanks not killing me. Got any bugs?"
Taken with my Samsung 5S