A homeless kitten who found his home
Hello friends!
This post will not be about Krita, as I promised in the previous post and not about the illustrations. I just want to share with you joy! In our family there was a pet - it's a ginger little kitten! Just yesterday, I could not think that we will have this red miracle, but today we have it.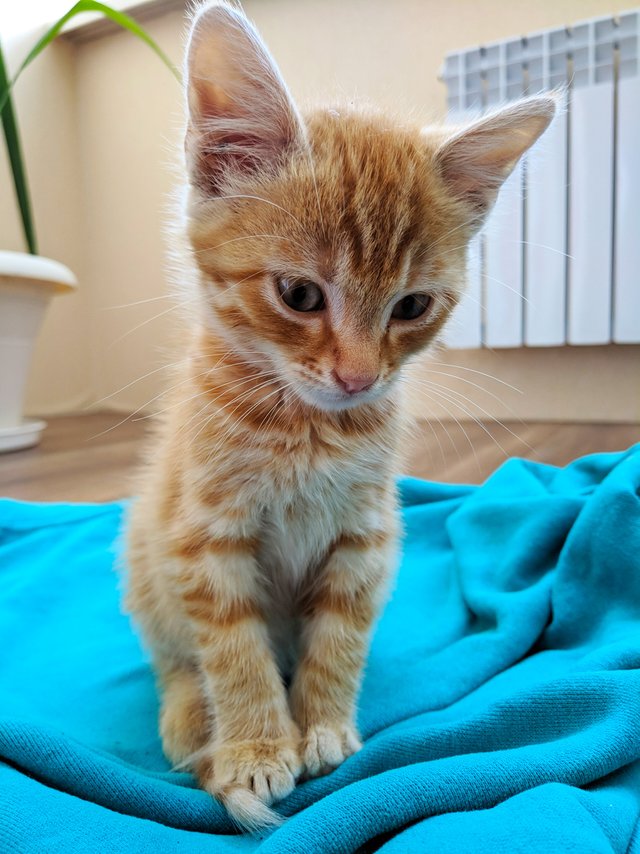 Where did he come from? .. Now I'll tell you everything in order. Almost every morning I go to the store for milk and this morning was no exception. Next to our house is a store where fresh milk is brought about 8:10 - 8:15 am. Somewhere at this time, I as always went for milk for oatmeal porridge, which we eat for breakfast. Approaching the shop door, I did not see any of the kittens, when I paid for the purchase, I went out and a wildly yelling kitty, a light redhead in a dark strip with light green eyes, ran toward me. Of course, I could not help paying attention to him. I took him in his arms, and he was such a sweetie, he immediately began to purr. I knocked at the window of my house, my husband looked out and probably at that moment he understood what was going on, I asked if we could leave this kitten to us, since the cat was homeless, someone just threw it out into the street. My husband agreed, for which many thanks to him!
I quickly ran home with milk and a kitten in my arms. You can say we did a good deed!
In the house he has already mastered himself, he is very playful and during the game he always wants to bite, it looks very funny. Only it was hard to wash it, he very mewed and scratched, and what to do, it was necessary.
But we still have not chosen a name for our hero. I wanted something from the Marvel Cinema, we would have our own Hulk or Groot, but I can not find anything suitable for him. Can you have any ideas?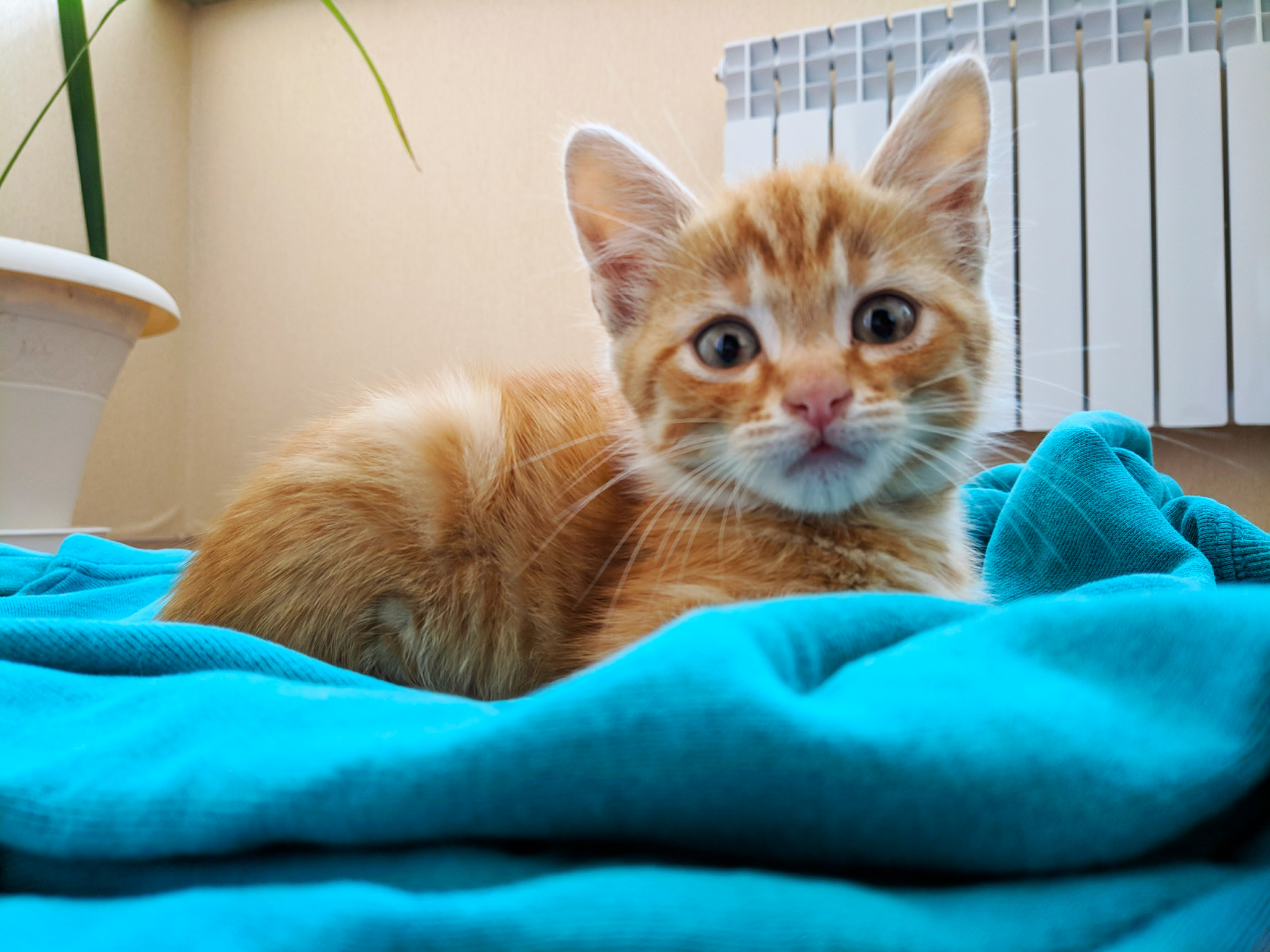 I hope you liked the post! See you!