Found this baby opposum on my back porch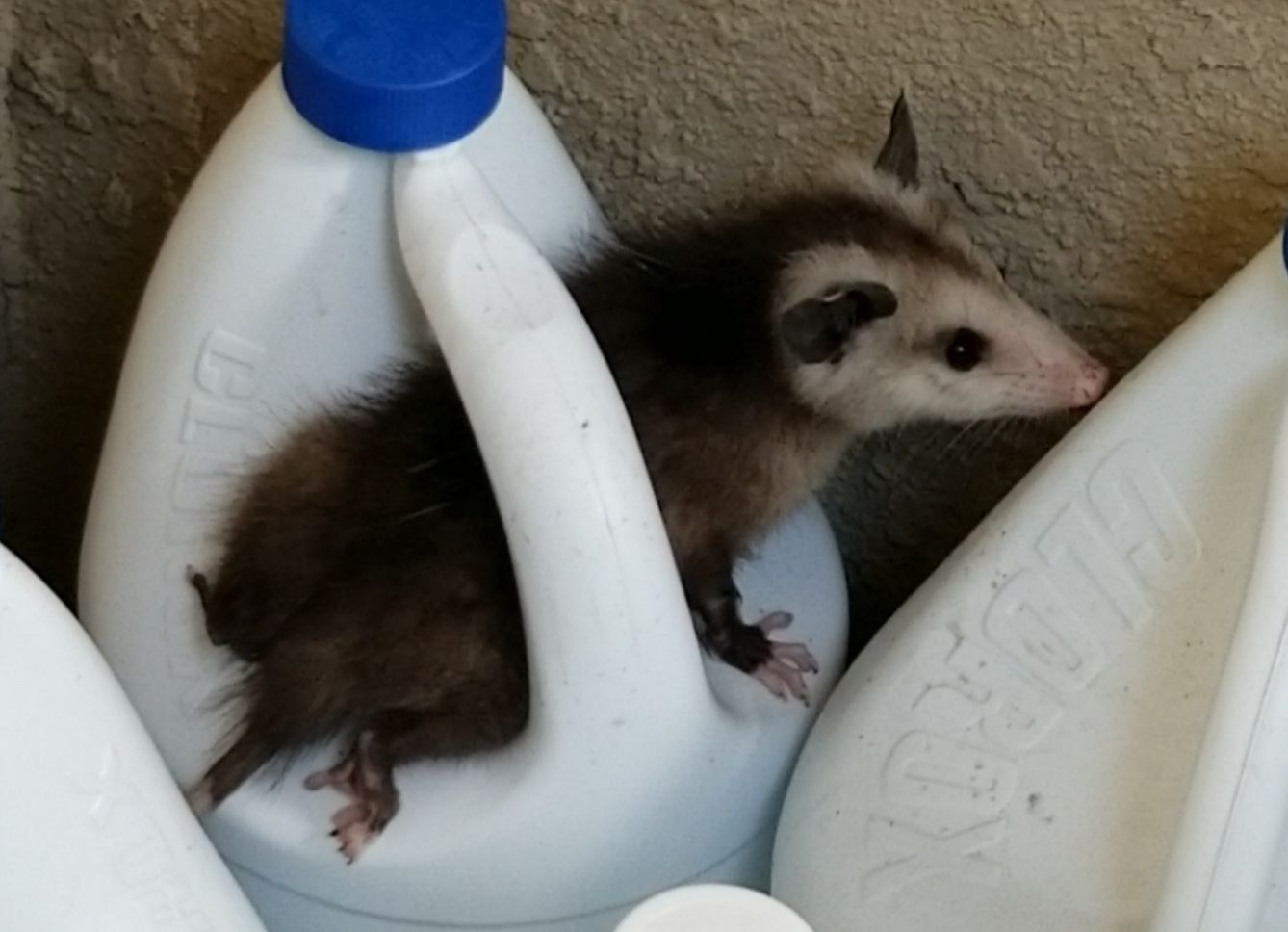 He was just barely of the size he can survive away from mom. So I've been feeding him.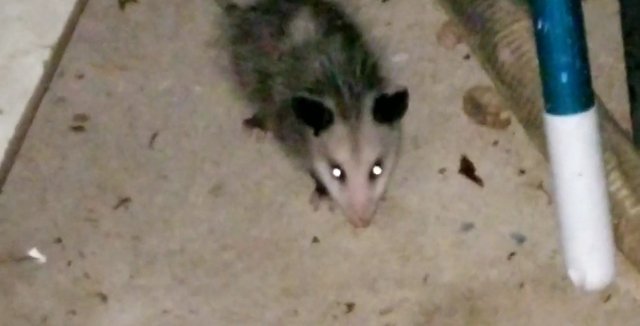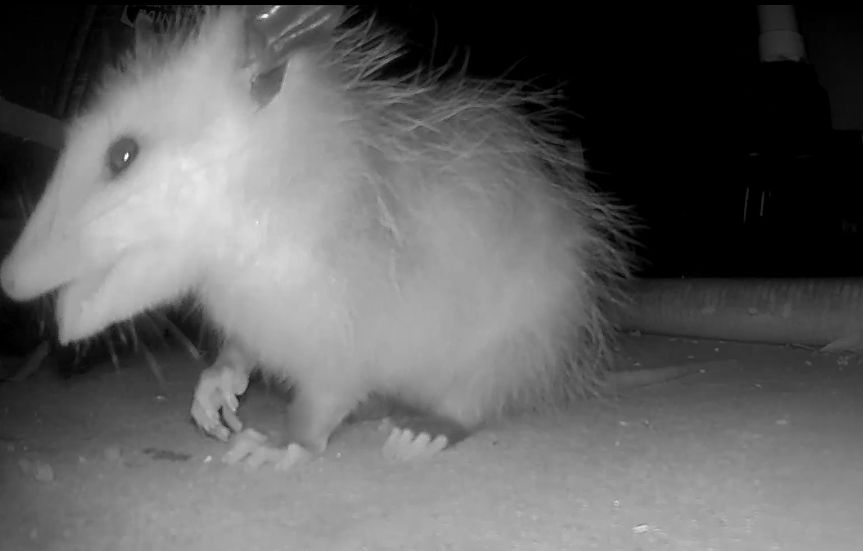 He's growing fast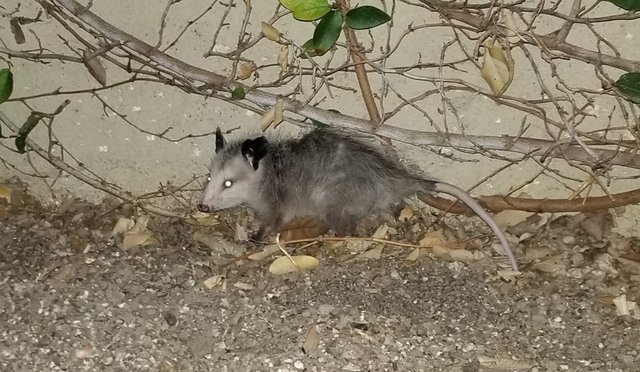 ONLY PROBLEM IS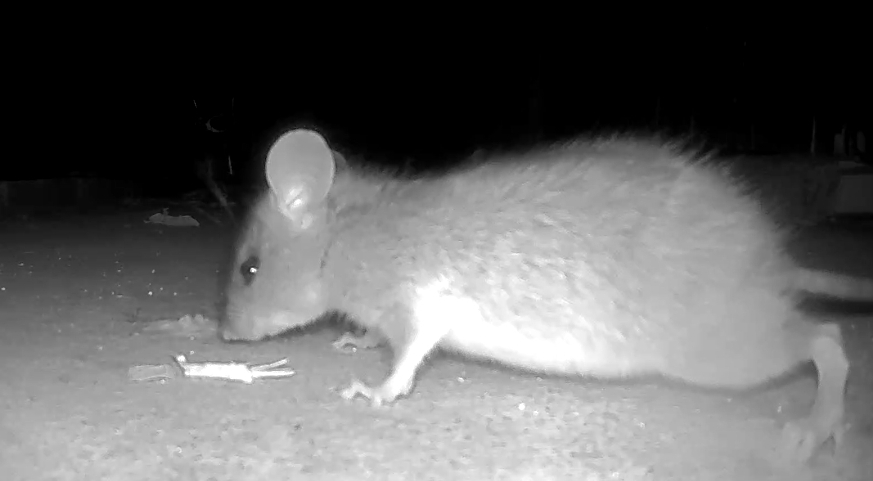 By feeding him, I'm also feeding this RAT!
I need to figure out how to feed the opposum and NOT the rat!