Moj hobi je slikanje, skoro svaki dan uslikam neku sliku, bilo to sebe ili nečeg drugog. Želim svojom prvom objavljom na steem-u, predstaviti sebe sa par slika.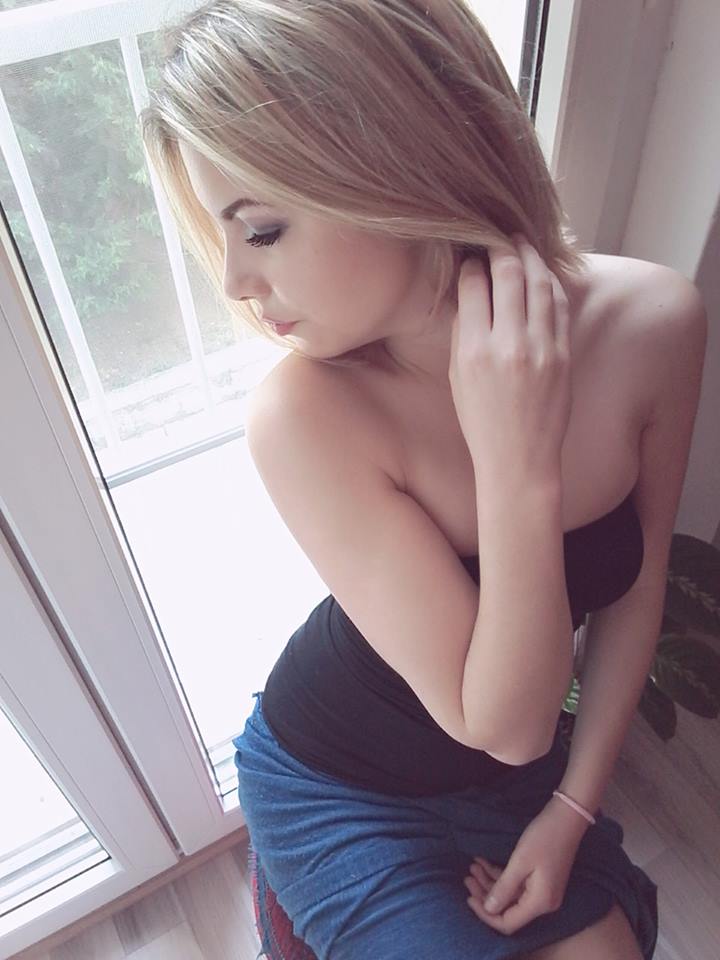 Smatram da bi ljudi više trebali voljeti sebe, bez obzira na sve naše mane. Ja sam sebe zavoljela onog trenutka kada sam prihvatila sebe onakvu kakva zaista jesam. Sve više i više sam se voljela i upoznavala kroz slike, jer sam tada radila ono što volim i ono što me ispunjuje.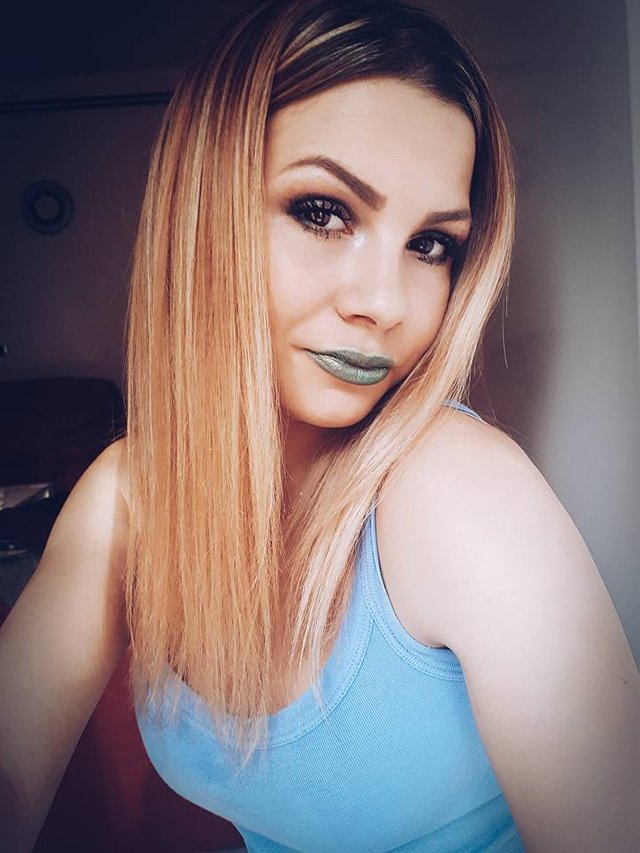 Nedavno sam napravila svoju prvu tetovažu, iako sada već razmisljam o sljedećoj. Djelim svoje prvo iskustvo sa tetovažom s vama. Bila sam jako skeptična oko toga, i dosta sam se dvoumila oko tetovaže i oko samog izgleda.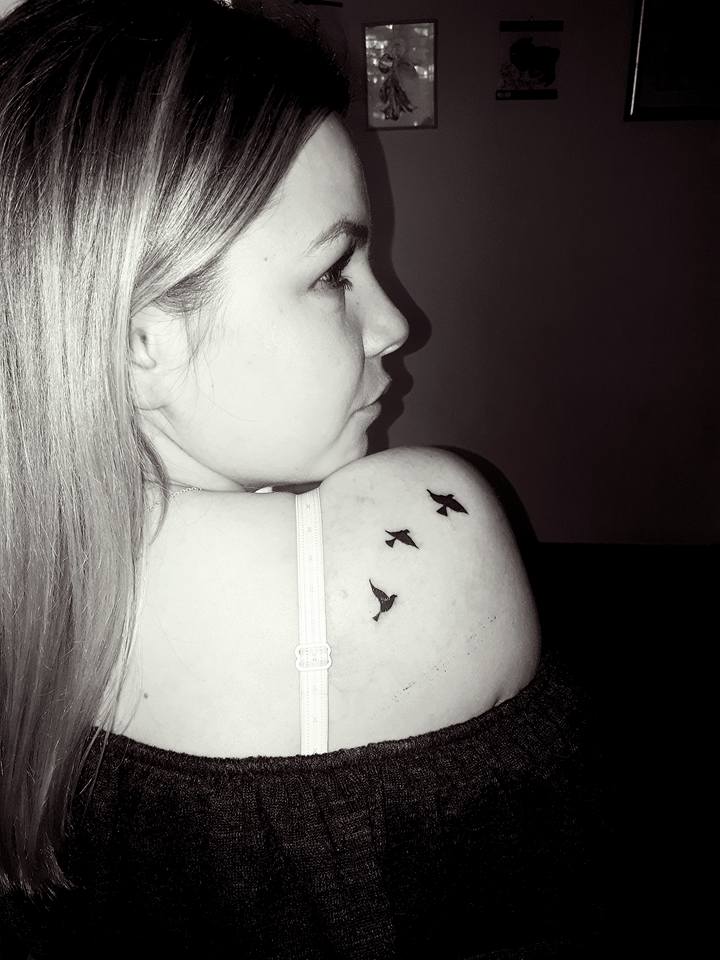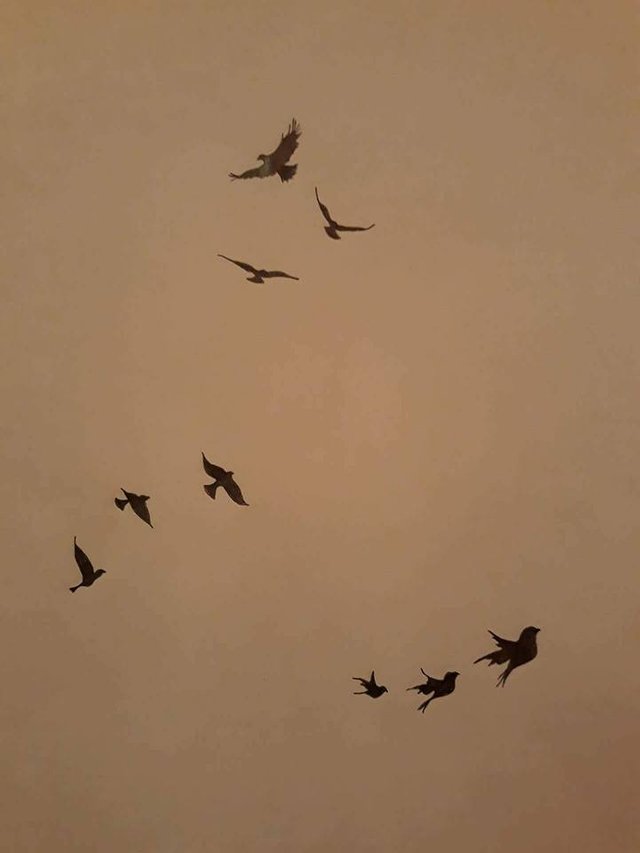 Iskreno, nije mi bilo svejedno otići bilo kome za takvo nešto, ipak to je nešto što ostaje za cijeli život. Smatram da bi ljudi trebali biti pažljivi oko toga, jer ne ispadne tetovaža svima onako kako su oni to zamišljali. Ja sam za to odabrala prijatelja, dečka koji se dugo bavi s time i kojemu sam najviše vjerovala. Nisam imala samo strah oko toga nego sam se bojala boli.
Kad sam došla kod njega zapričavala sam ga samo da što kasnije krene s tetovažom, ali nije se dao, skužio me je jer me ipak poznaje. Rekao je da će napraviti prvu crtu, tj točku da vidim da li boli. I stvarno nije bolilo, jedva da sam osjetila. Nije da ne boli, ali nije neka bol koja se neda trpit 15-ak minuta.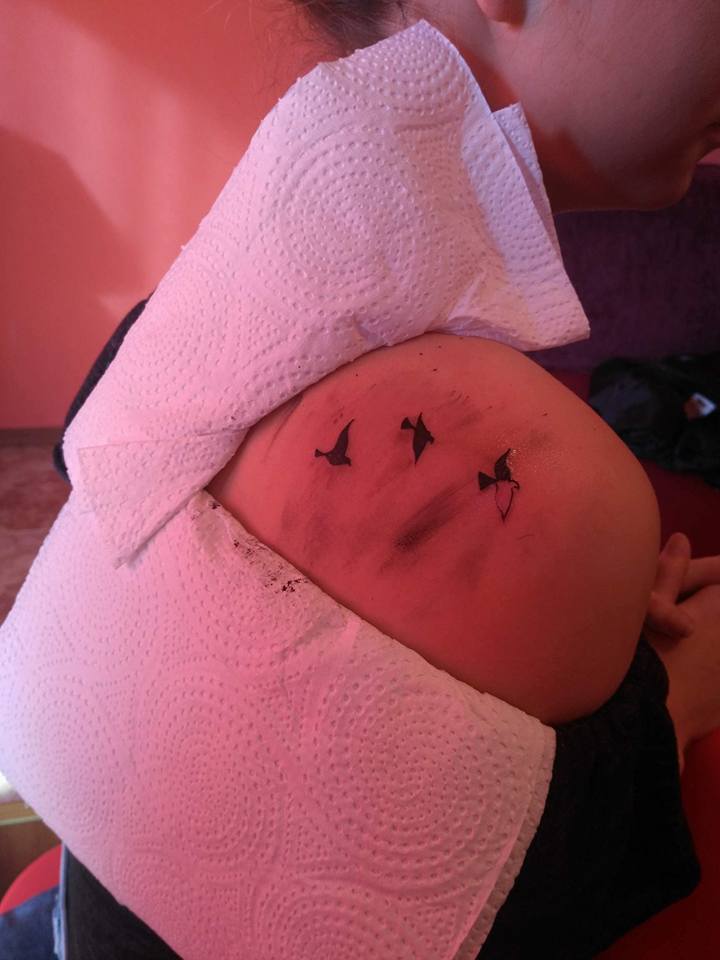 Ovo je slika malo prije završetka tetovaže, svidio mi se ovakav izgled, nekako mi je bilo zanimljivo i drugačije da jedna ptica nije skroz obojana. Uvijek se nekako krenem predomišljati u zadnje trenutke, i onda bi nešto mjenjala, ali ovaj put ipak nisam, jer sam znala da nema nazad. Kako napravim tako će i ostat zauvijek. I eto, moja prva tetovaža, moje tri ptice, i sve tri obojane.