My hobby is photography and almost every day I take a picture, either myself or something else. I want to introduce myself to a couple of pictures with my first post on steemit in English.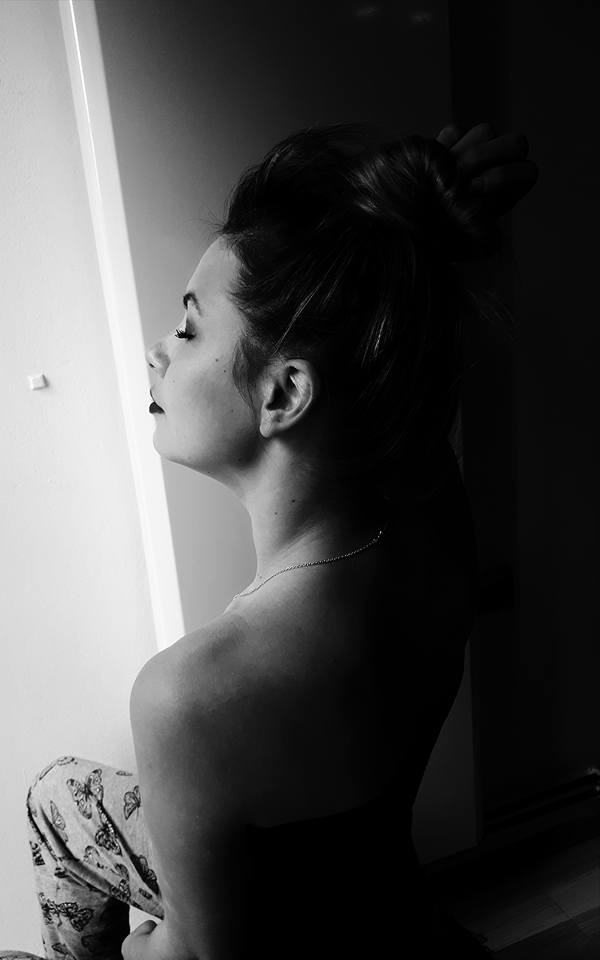 I believe that people should love themselves, regardless of all our imperfections. I loved myself at moment I accepted myself as I was. I was more and more loved and acquainted with the pictures because I was doing what I did and what was fulfilling me.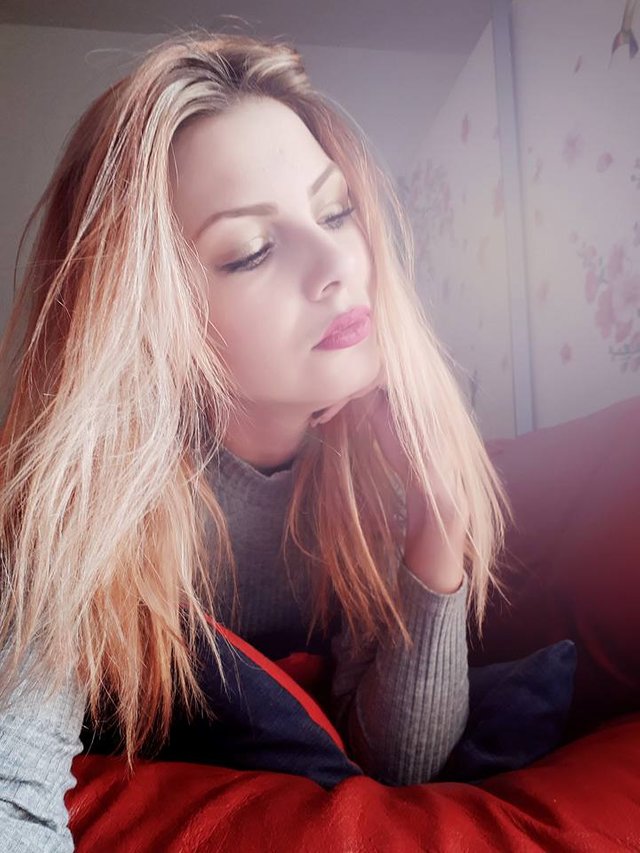 I recently made my first tattoo, and I already think about the next. I share my first tattoo experience with you. I was very skeptical about it, and I did not know which tattoo I would choose.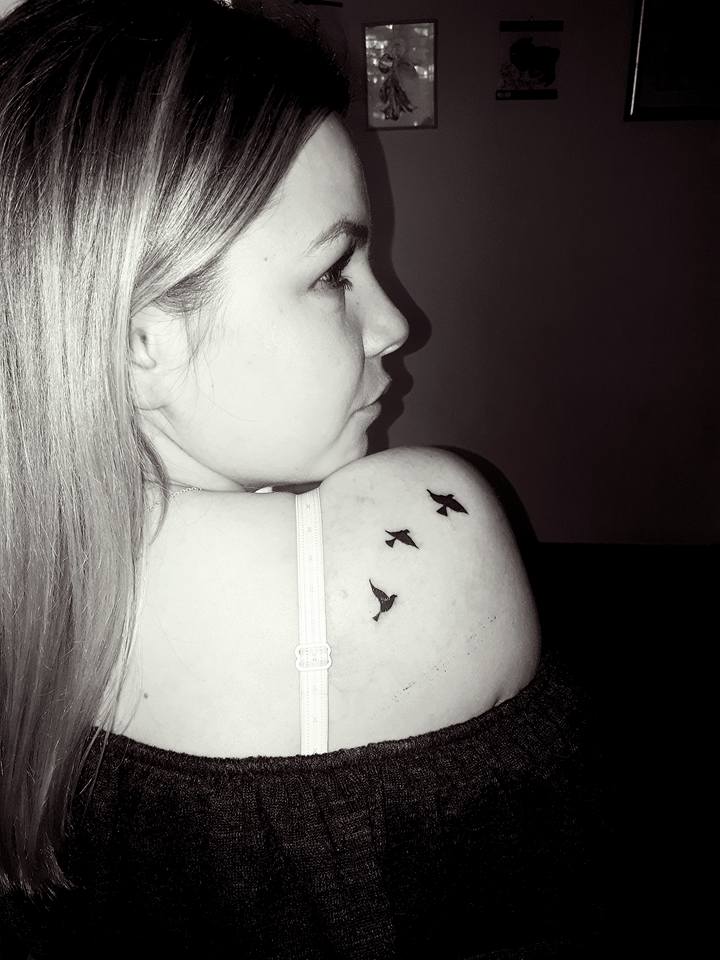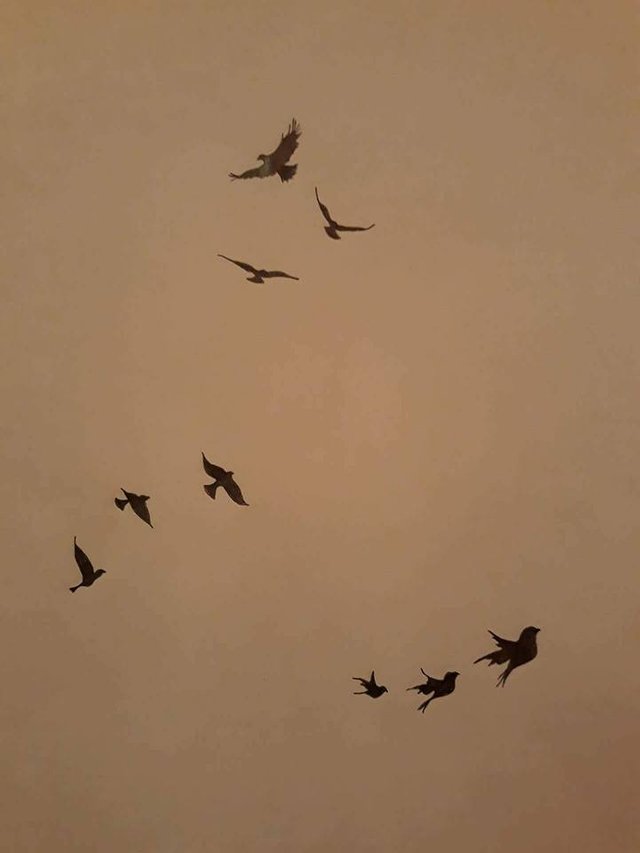 I did not mind to go to a tattoo with a person I do not know because the tattoo remains for a lifetime. I believe that people should be careful about it, because the tattoo does not fall to everyone as they imagined. I have chosen a friend, a boy who has been dealing with it for the long term and most trusted to me. I was not just afraid of it but I was afraid of pain.
When I came to him I talked a lot, just to start with the tattoo later. He figured I was scared and made me get tattooed. He said he would make the first dot and I really did not feel the pain, barely sensed. You feel a little pain, but it's a pain you can easily suffer for 15 minutes.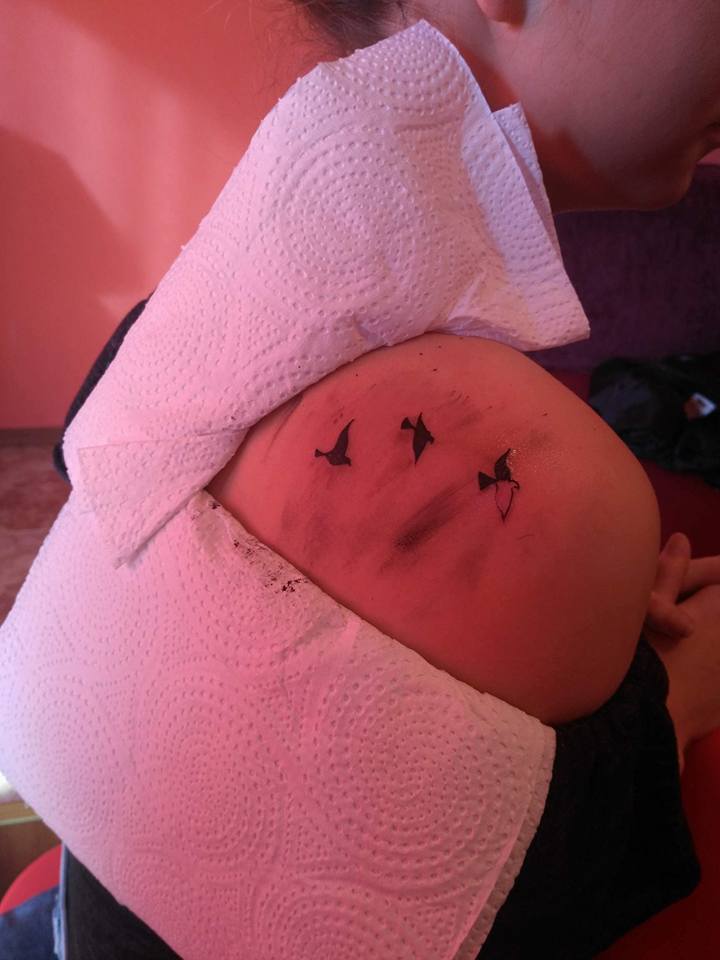 This is an image before the end of the tattoo, I liked this kind of appearance, somehow it was interesting and different that a bird was not completely painted. I always seem to think in the last moments, and then change something, but this time I did not, because I knew there was no return. How do I do it now and will stay forever. And that's it, my first tattoo, my three birds, and all three painted.