2 photographs of rural Bangladesh
My mobile photography today
Solitary Tree in green pastures: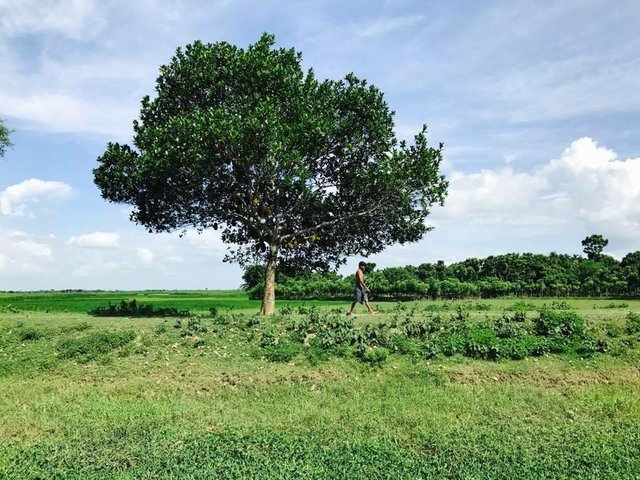 The photo was taken with my iPhone on the outskirts of Dhaka. The tree stands tall among the silence and serenity of the surroundings.
National flower of Bangladesh: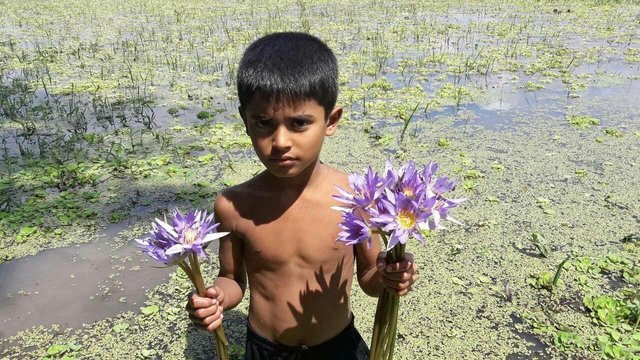 A native boy with bunch of water lilies on his both hands. A true representation of rural Bangladesh.