What was your first or favorite car/truck?
Being 22, I've had a surprising kinda long list of vehicles. 7 to be exact. I bought my first vehicle from my grandpa when I was 16 and had just gotten my license. It was a 1987 Dodge Ramcharger with a 5.2L V8, 4x4, and automatic. I loved it! Every guy remembers his first vehicle, and most can tell you how they thought it was the best thing since sliced bread. It had a few problems, like dieseling (wanting to start back up after turning it off), massive oil leaks, and it got about 9 gallons a mile, but man did I love it! I ended up selling it because I knew it wasn't practical for commuting to and from work.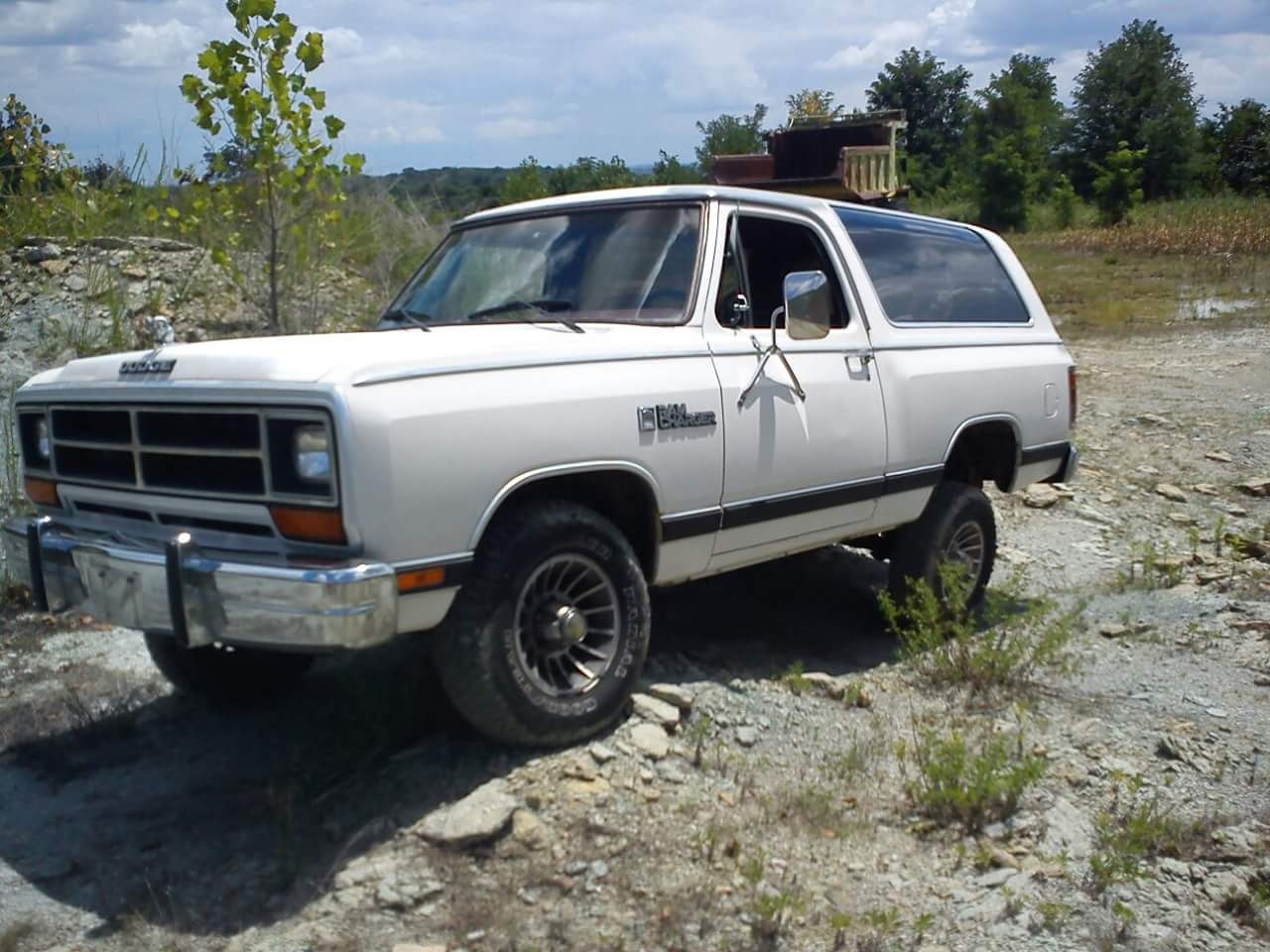 After that I found a 2010 Ford Ranger. It was a gas saver with a 4 banger, 2 wheel drive, single cab. It looked like I worked at O Reillys/Advance Auto Parts or something. This stayed around for a few months before I realized I wanted something different.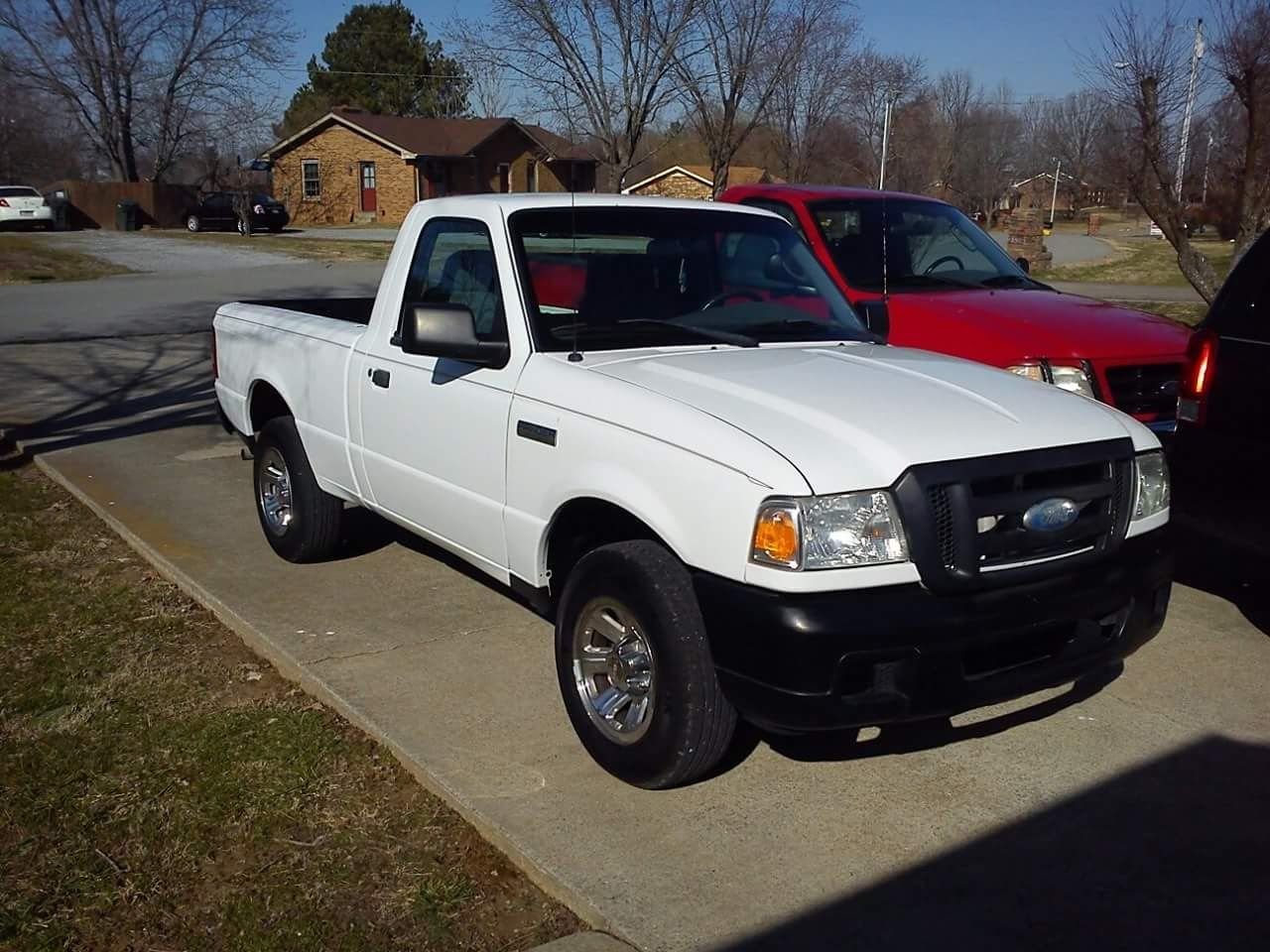 I traded that in on another Ford Ranger. This time a 98, still 4 cylinder, two wheel drive, and single cab. I LOVED this truck! I got it completely stock and at that time was getting into vehicle repair/modification. I changed out a few things like spark plugs, fuel filter, etc. One day on my way home from college it just died. After getting a tow from my dad I found the timing belt had broke. I changed that and the water pump, problem solved. After saving up enough money, I ordered a 4" lift spindle kit for the front, and a 2" lift block for the rear with 31" Cooper AT/3 tires (actually may get a new set of these for our Jeep one day). I even added a couple of light bars to it, and a cb radio for trail communication.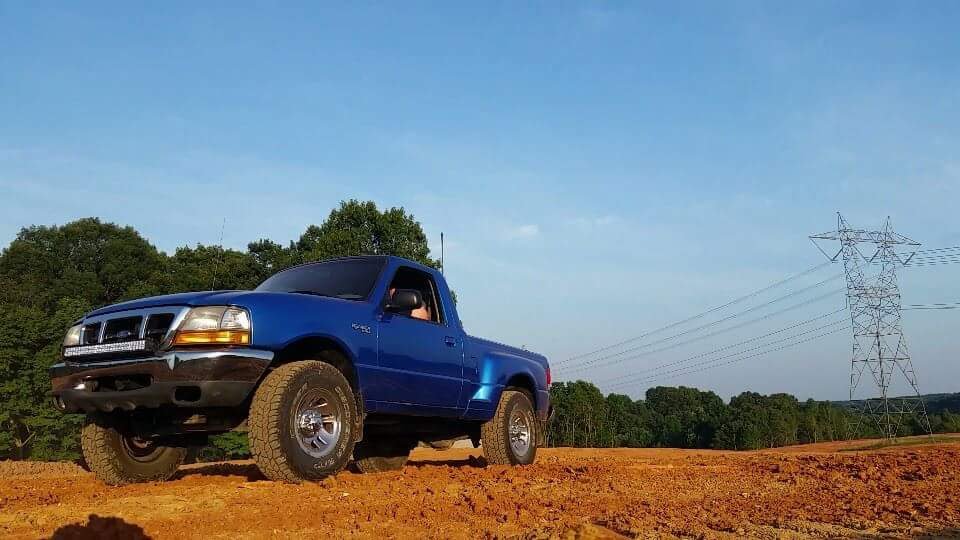 Later down the road I decided I wanted a 4x4. I searched Craigslist and found a 98 Ford Explorer for sale a couple of hours away. It was stupid cheap because it had a coolant leak, bad tie rods, needed new tires, and some other things. That was a sketchy fun drive home. I couldn't drive it as is, so I fixed the coolant leak, tie rods, hub bearings, and new tires. Before I tires I wanted more ground clearance, so I ordered lift shackles for the rear and cranked the torsion bars up front to give me a couple inches of lift. Then I stuffed 33" mud terrains under it and also added a CB radio for trail communication.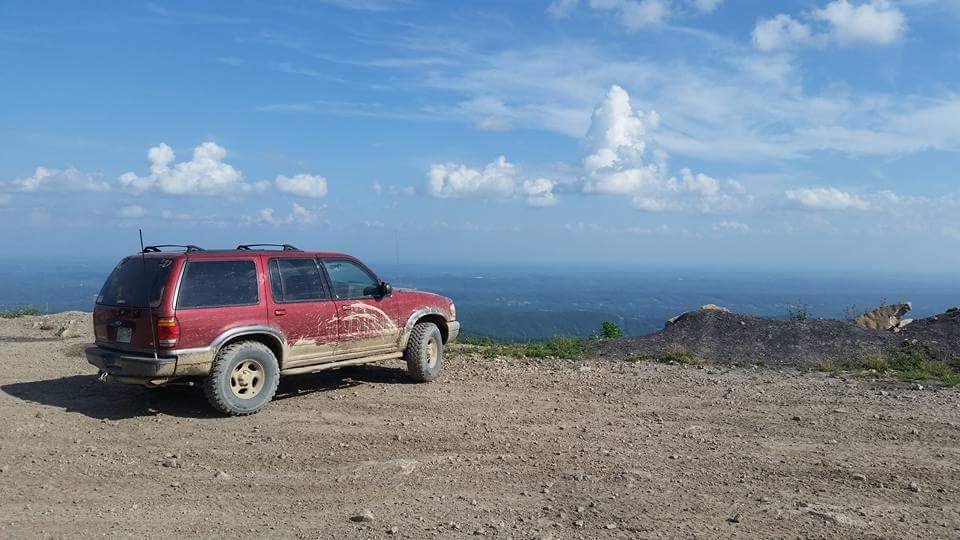 At this time I owned both the Ranger and Explorer. I soon sold the Ranger to my cousin because I didn't drive it as much. It now resides in a junkyard because it was totaled by a flip. The 4.0 SOHC engine in the Explorer is known for bad timing chain tensioners. It began rattling very badly on startup, so I decided to swap it out. I bought a junker Explorer that had a bad transmission. I removed the engines and started the swap, but it went on hold because I had other things going on.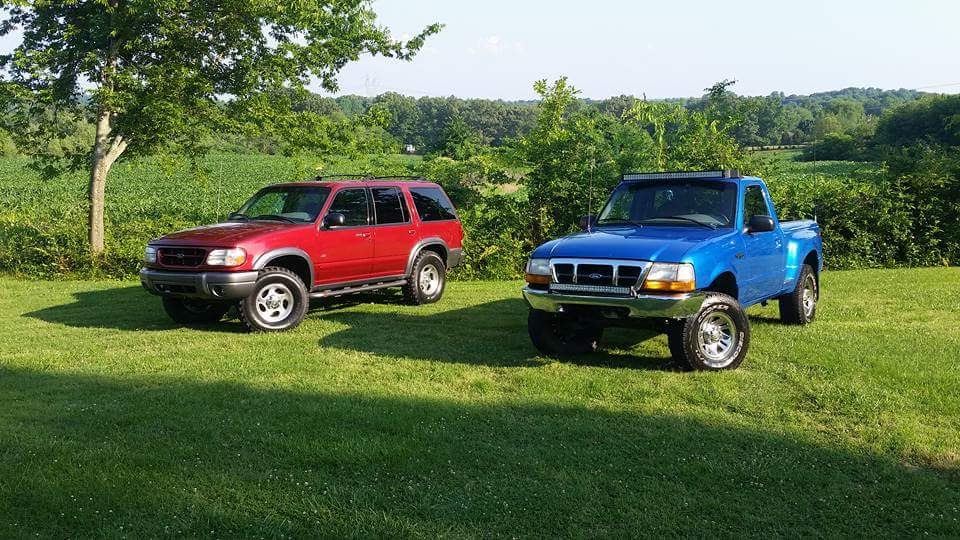 I took the money from the Ranger and made a horrible decision in buying a 91 Mitsubishi 3000GT. Not even the AWD Twin Turbo version, they front wheel drive V6 model. I still wonder what possessed me to do this. It had a bad oil leak, a locked up air compressor, and other problems. Not to mention how tiny it is to fit my 6' 3" self into. It was kind of fun because it was a 5 speed 'sports car'. It lasted a good while, but soon enough it developed a knock.

source
I sold the Mitsubishi and bought a 95 Ford F-150 with a 5.0L V8, two wheel drive, single cab. Shortly after getting this I visited Chile. When I returned I started talking to an amazing woman (@alovelymess), and decided I wanted to move there. The Explorer never got finished, so I sold it in anticipation of the move. I kept the F-150 until I moved and my Dad sold it for me after I left.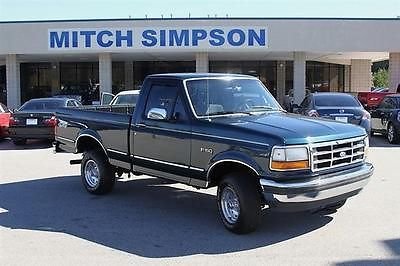 source
I am now married to that amazing woman and we reside in Idaho where we found a 94 jeep Grand Cherokee with a 5.2L V8 and 4x4. It had a few problems, but most of it has been fixed. Such as oil change, brakes, oil pressure sensor, valve cover gaskets, and I still have spark plugs, wires, trasmission filter/fluid, and a transfer case seal I need to put on. It's been great to us!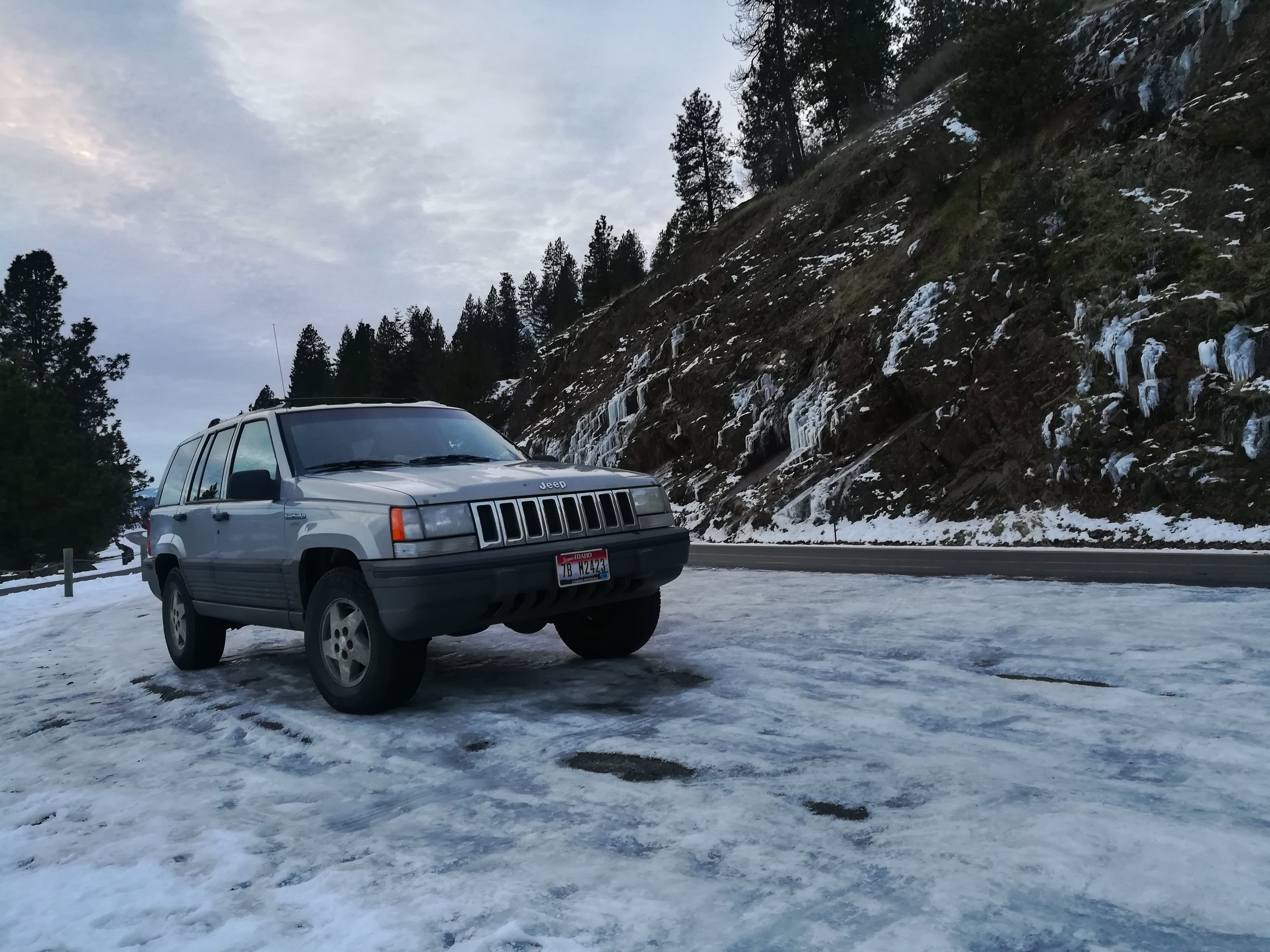 I LOVE getting feedback! Do you have suggestions or comments on how to improve my posts? If so, post them below, I want to hear from you!