Lighthouse in Alanya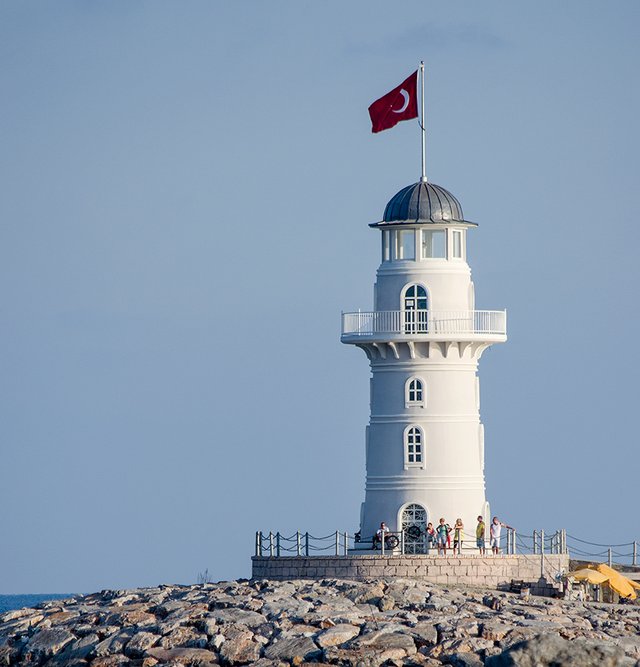 Nikon D5100
It turns out that this lighthouse was built in 1880 in France. Later, from Paris, was transported to Alanya (Turkey), where he works safely for over hundreds of years.
The lighthouse is 20 m. the Light lighthouse is visible from a distance of about 200 nautical miles (which is 370 km.)
Tourists can visit the lighthouse and even climb up a spiral staircase.