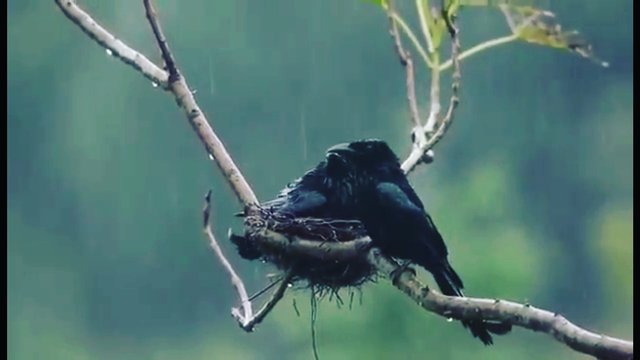 My eyes and heart both filled with tear when i saw this two birds saving their baby from rain. The rain drops are not clear in the capture but it was heavy raining. Their Baby were very small so they could not fly. their nest (home) was in open branch of tree.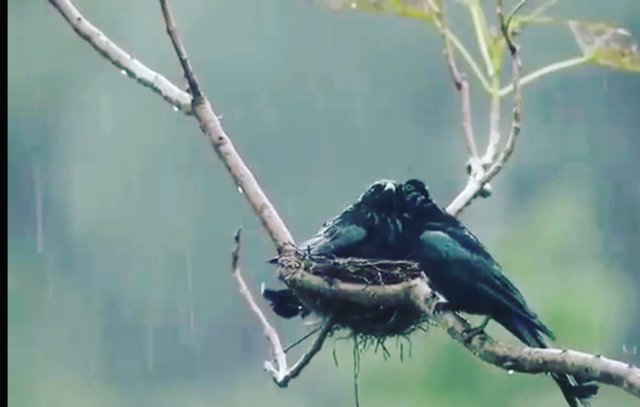 We can see on the photo how they made wall of protection using their feather . from these it can be felt that the birds have so much love towards their baby they have same feelings like humans .
This two birds are very wet due to heavy rain but also due to babies love they are not escaping away from the problems it made me cry inside.
Here are some more capture :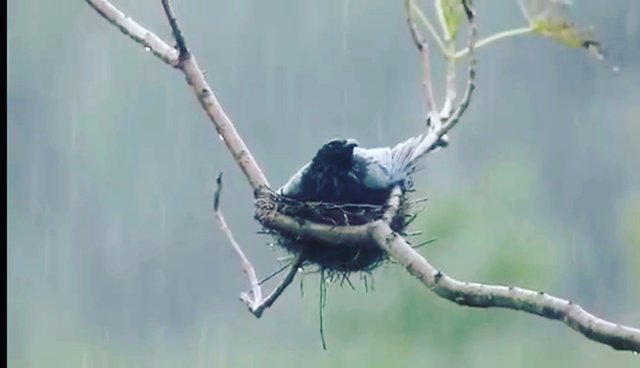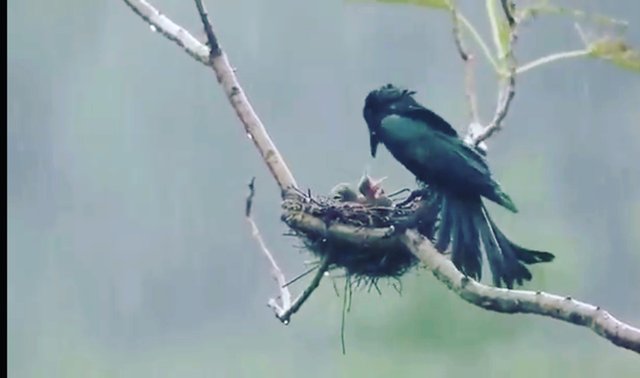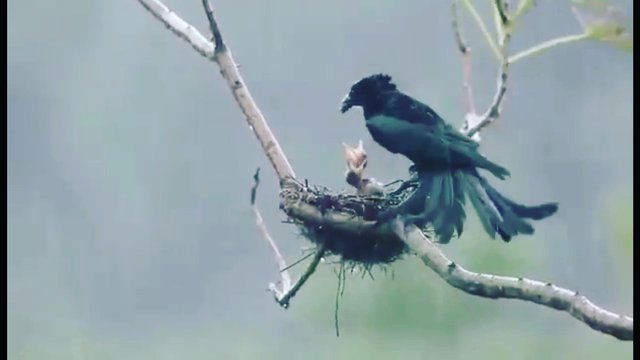 How do you feel Towards birds?
Do you fell like they are equal in emotion like humans?
Please upvote and comment your views.
Regards: @dontmiss