Late afternoon walk in the vineyards
In the vineyards going for a walk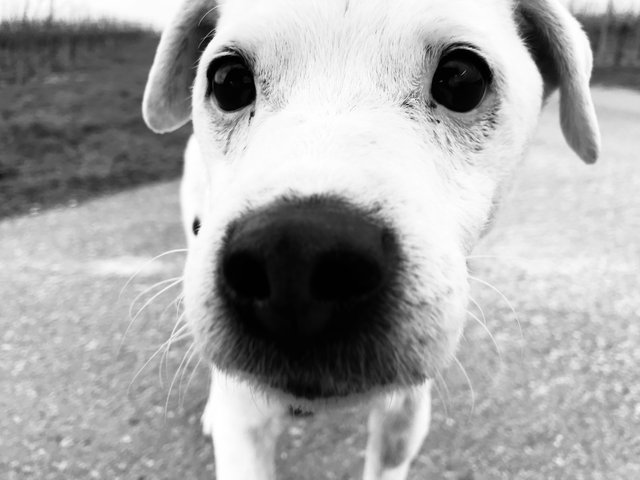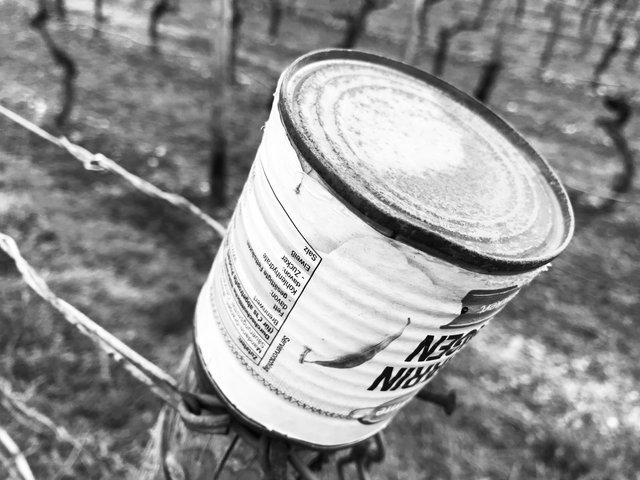 Back in the day the vintners protected their wooden posts for the vine tendril setup with old tin cans so they wouldn't rot away so fast. Most of those wooden posts are replaced be metal setups nowadays.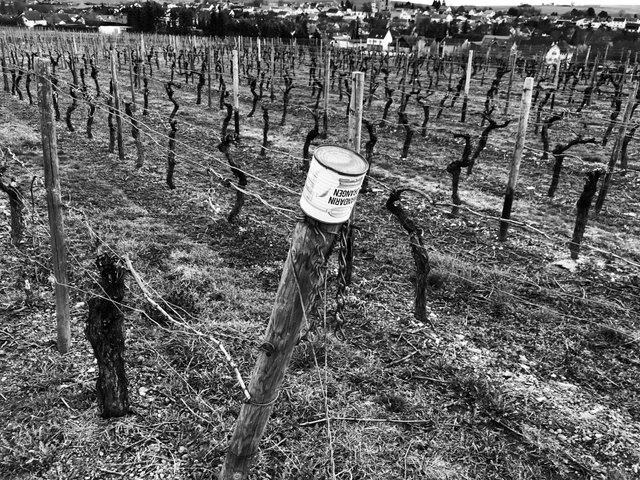 For the last weeks the vintners where busy pruning back the grape vine, digging out dead vine plants and fixing the wiring of the vine tendrils.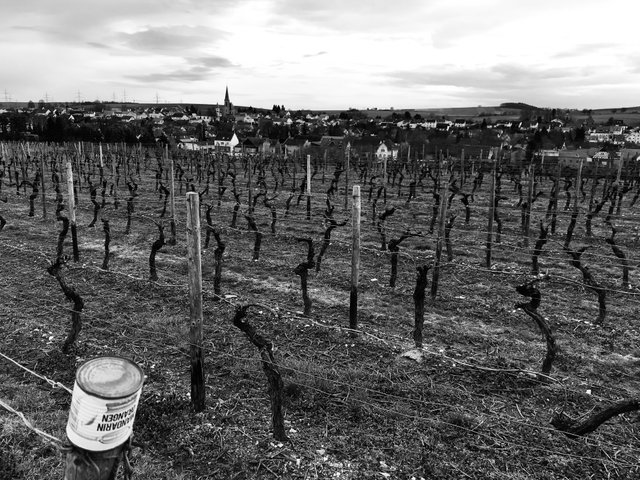 It's much to warm for this time of the year but the vintners made use of this by starting with their vineyard tidying up work early in the year.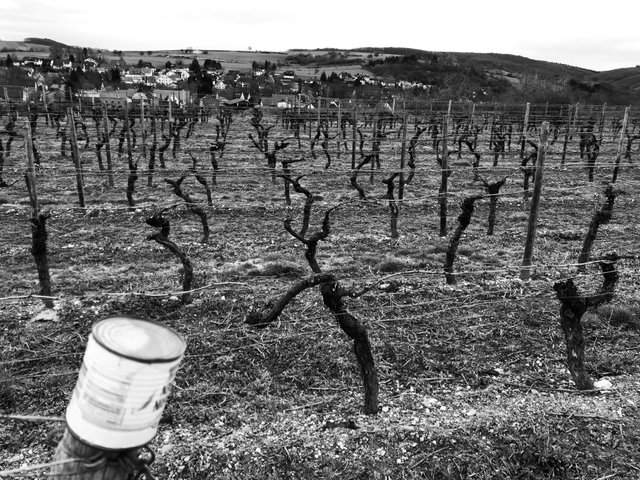 There is a smell of damp moss in the air.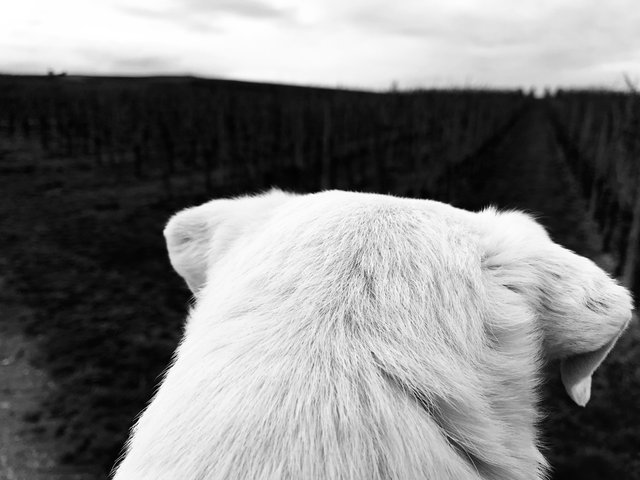 Otto hardly moves forward because of all the interesting things to sniff, hear and see. Who knows what scents he's detecting while his sense of smell became even more important with his eyesight becoming weaker the older he gets.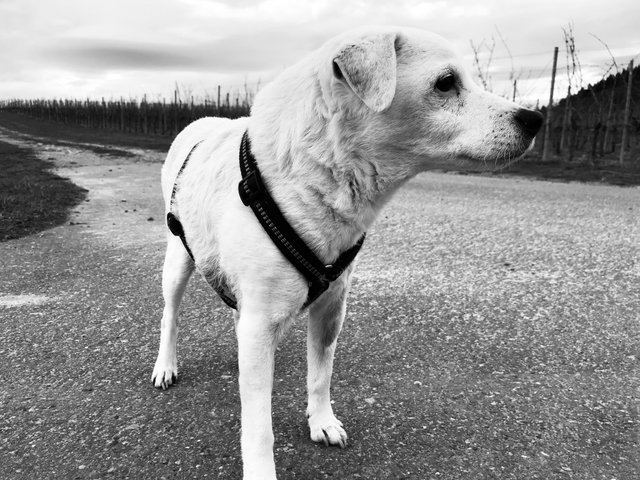 He keeps snout, eyes and ears out for rabbits and the occasionally appearing kestrels hunting for mice.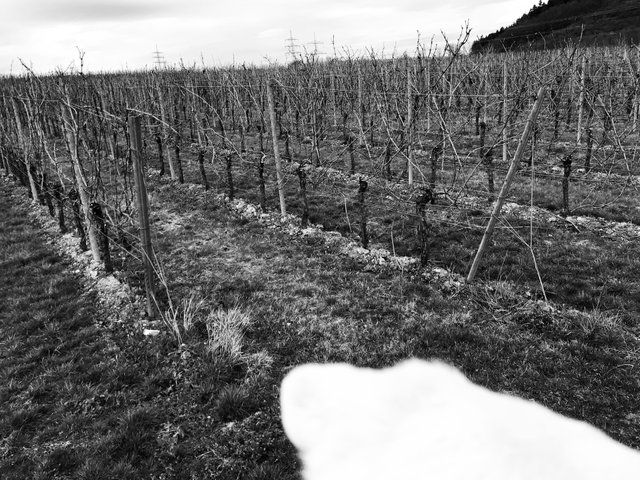 But they aren't here today though. They'll be back soon.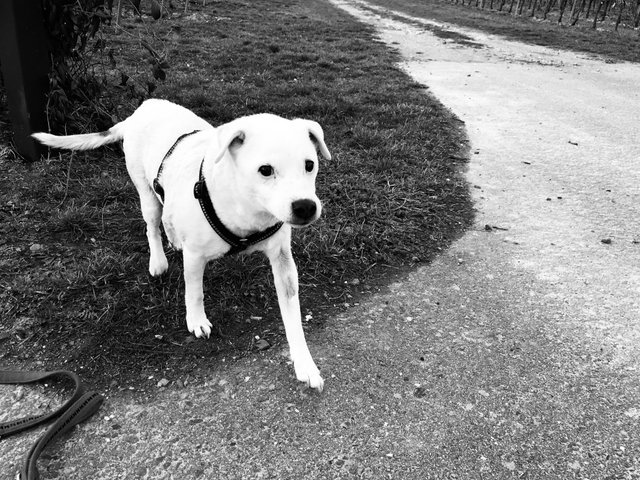 And he had enough for today anyways.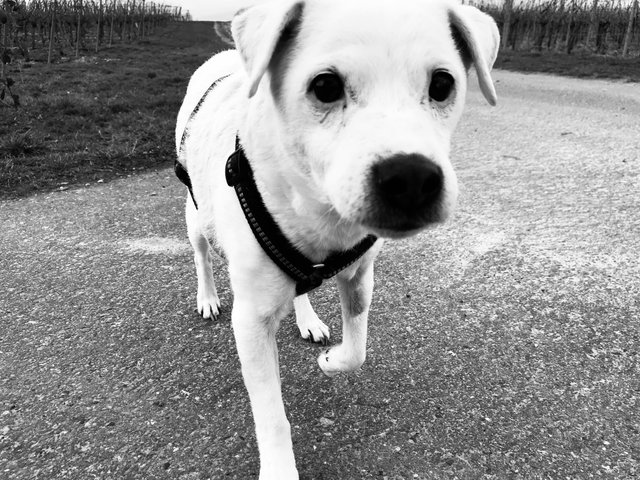 The snooping and walking was exhausting and that's ok. For Otto being almost 17 years old running became walking some time ago and it seems like he intentionally pauses every now and then... to take everything in deep, not only because of exhaustion but also because the curiosity of a young dog stayed with him all his life.
My take on this... maybe he has gained some appreciation for being alive and enjoying an afternoon walk a little more as in his youth where he didn't have or take the time to halt, think and be thankful? Or is this me?
All in it's proper time.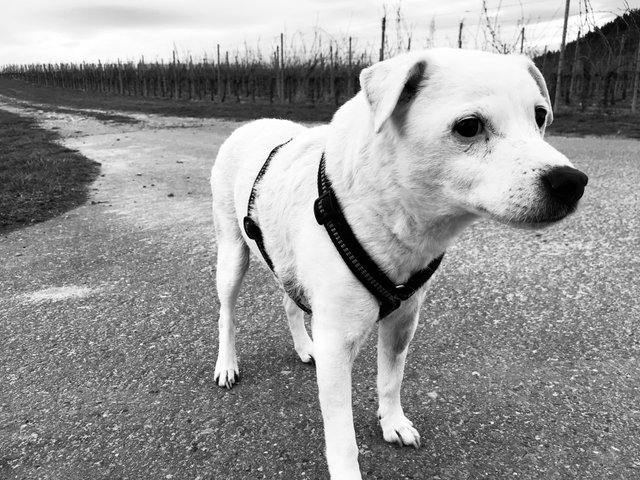 ...and being pointed at with that black thing that's being carried around and stared at from time to time and sometimes is even being talked too was enough now too.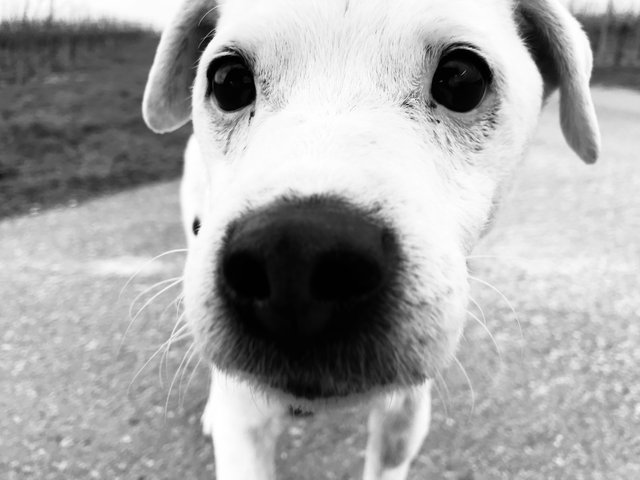 Let's go... human! Home and food now!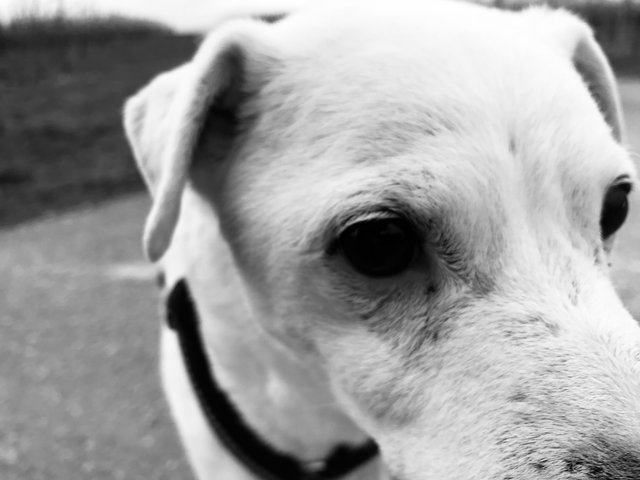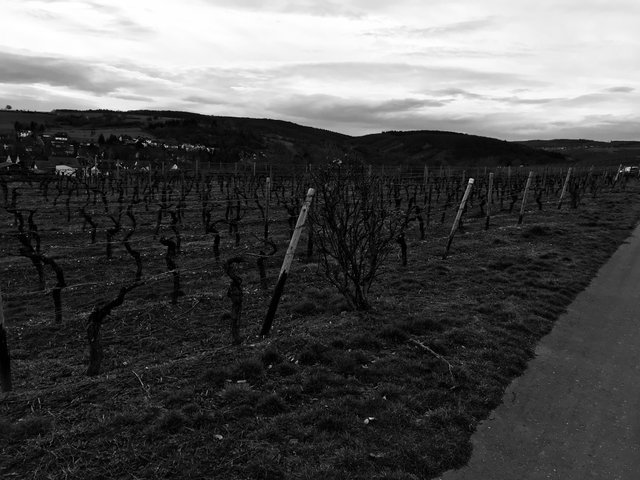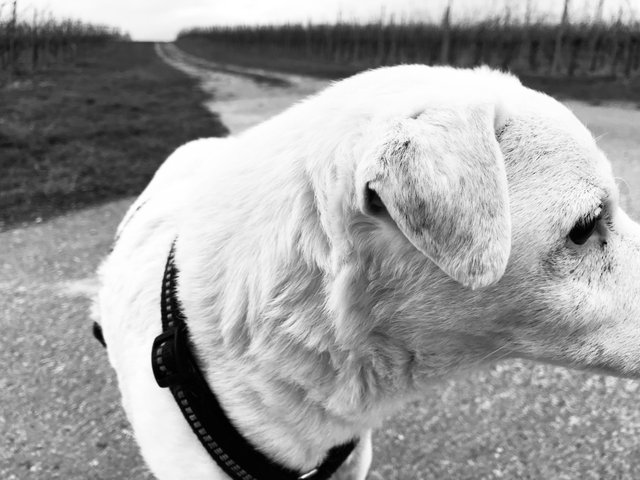 Rabbit?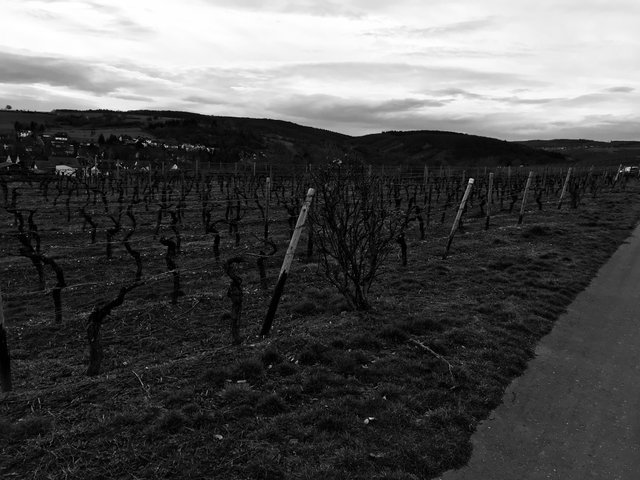 Nah...