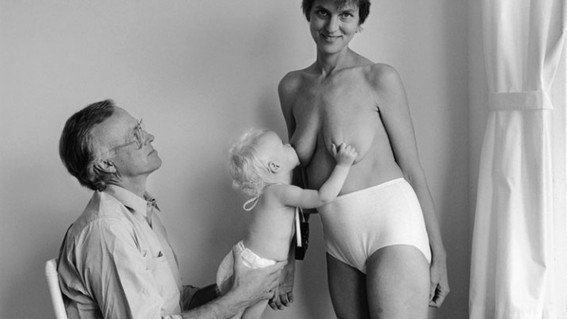 «I wanted to go against the stereotypes of a culture that marked me like a pretty girl, thin enough to be a fashion model and not much more» 
 The testicles fall over time. Properly, the scrotal pouch does: the years make this look more flaccid and lose its firmness almost completely. However, few talk about it, nobody seems to cause trouble. Very different issue occurs with female breasts; These are often the object of speculation and criticism on the part of the whole world. The record of the passage of time in them becomes almost a crime: women are "forced" to have everything "in place".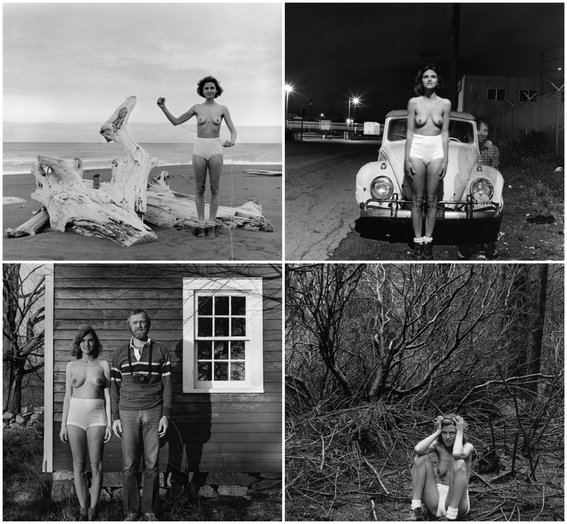 Lucy Hilmer's photographs face this erroneous conception. With a frontal and transgressive force, lashes against the most ingrained prejudices about what is supposed, a woman "may" or not show. His unarmed body, is exhibited to the spectator's gaze only covered with a white cotton lollipop panties. It was 40 years uninterrupted. It is a personal record of changes and evolutions not only in physical, but emotional and psychological matters.
 The stage was also selected according to the experiences of the photographer: «Every year, I decide at the last minute where to take my self-portrait. Every birthday suit reflects wherever it is, both inside and outside me, ' he narrates. Because religiously, he took the photographs on his birthday — April 22 — titled This series Birthday Suits, which — with or without awareness of it — exclaims the right to be seen for himself and others without a single trait of sexualization: Nudity is exposed as a natural, non-erotic element. In their own words, these photographs are "a codified story of a woman's journey through time."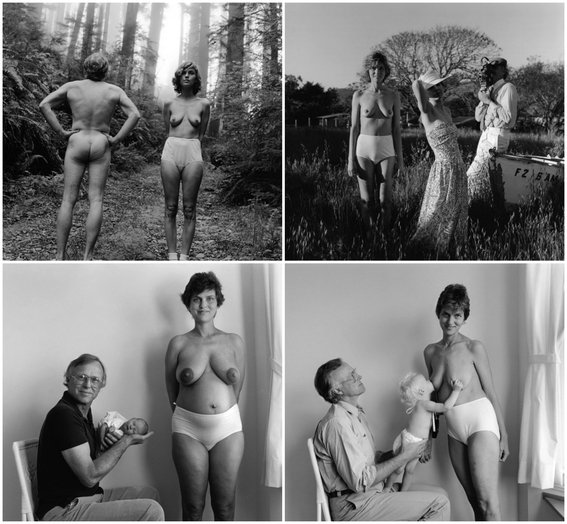 It was the decade of the 70. Women awakened to the instinct to claim their own right not to be treated as objects of desire — an issue still in force whose triumph seems neither close — but as human beings with the same capacities, conflicts and passions. "I wanted to go against the stereotypes of a culture that marked me like a pretty girl, thin enough to be a fashion model and not much more," explains the artist. 
 Hilmer herself once said not to consider herself a photographer by professionalization, but rather as a lover of images that have a story to tell, these photos contain an unusual beauty of background and form. Curiously, they arose from a kind of improvisation, it occurred to him to take the first picture one day that was in the valley of the death like a homage to Zabriskie Point, tape of Michelangelo Antonioni. Since then, he continued to be the task of recording his naked body year after year: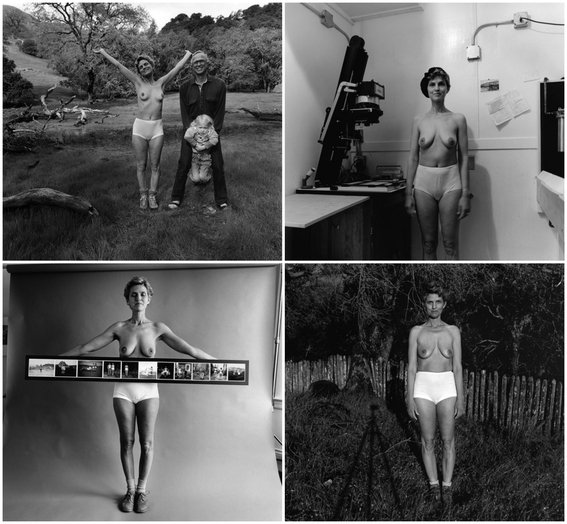 In those days the saying was that no one could be trusted over 30 years old. In 1974, when I turned 29, I thought I would be immortalized in the last good year I had left, ' he recalls. 
 "Armed with my camera and tripod, I found a way to define myself on my own terms and in the most open and vulnerable way I could. My project is long-term and will continue as long as it lives. " 
 Youth was leaving his body; The smoothness of his skin was yielding to the inexorable passage of the days, until the wrinkles appeared, his stomach changed with the arrival of his daughter, the Grays took their place in the head, their breasts were slowly falling; A process full of beauty and naturalness.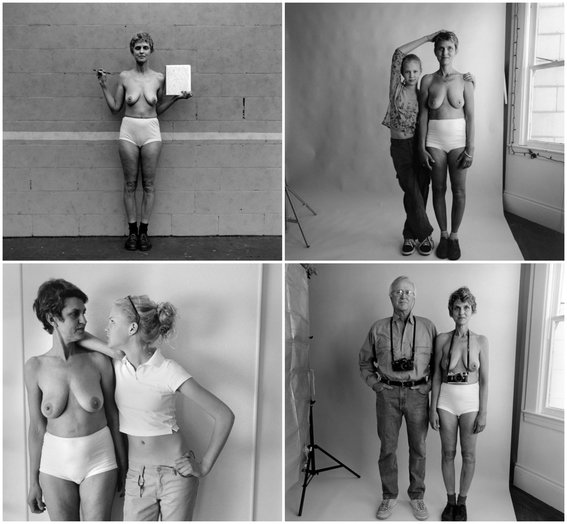 Like any other human being, in Hilmer there was a desire to stop time, but the experience of life made it repair in its error: «I was very serious to want to stop the time and, of course, now I am intelligent enough to know that it is a total imposi ". For her, these photographs are part of a family history and also an intimate story:
 "I just want to save ourselves as we do all our lives, but I'm very aware of the fact that everything slides and slides."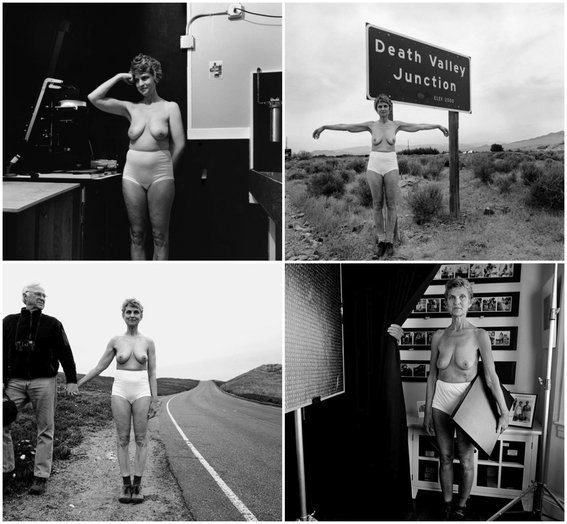 Also if they have some opinion or some topic that they would like that we publish write in the comments and they will be taken into consideration.
This is your space.
We wait for its support. Vote and share for more content.