ATTENTION STEEMIT Win FREE SBD with DJ Khaled Meme Challenge!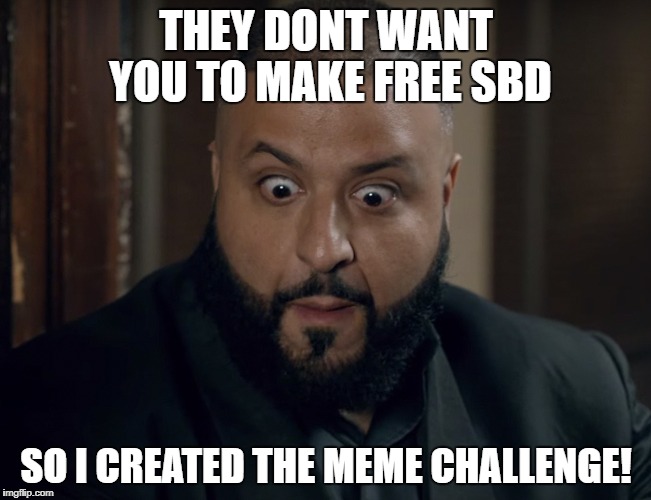 Hey Steemians so I decided that from now on every Friday I will be hosting a MEME Challenge.
So how does it work?
Put together a DJ Khaled meme or find one
Follow this account @DjKhaled
Upvote this post
Resteem this post
Comment with what you think is the funniest Dj Khaled Meme
I will then judge all the MEME's and pick the funniest one by sunday 12am EST.
I will create a post with that MEME on monday and Identify the winner.
When the post gets paid out I will transfer half of the SBD that the post produces to that lucky winner!
Meaning that the more hype we get on this post the more money that lucky winner makes!
I can't wait to see how funny this will be!
Be creative and think outside the box!
You have to follow the rules exactly to be able to win.
Lets keep this clean. No swearing, bullying, trash talking.
This is intended for some nice clean fun.
There must be 100 memes for SBD split to take place since I'm promoting the post.
As always MUCH LOVE & BLESS UP!
ANOTHER ONE!
DDJJ KKHALEDD!