Yosemite! Embracing the Life of a Weekend Warrior.
Now that I've moved into a city and am no longer just a ten-minute drive from the middle of nowhere, I've got to really plan out and find time to escape into nature. I've always been the person to get out and explore as much as I can, but for the future time being, I'll have to just live it up on the weekends. So far, we've explored a bit of Los Angeles and the surrounding areas, as well as a few local parks. A couple of weekends ago, we went to Sequoia and Kings Canyon National Park and had a great time. This past weekend, we drove out to Yosemite and met up with my friend, Rei, who came out from San Jose. The drive was beautiful, but the park was even better. We were sure to get there late in the evening, which allowed us to get in and drive around to where we wanted without hitting any traffic. If you've ever been to Yosemite, you'll know that the traffic can be absolutely horrendous.
So there we were, in Yosemite and we had just found a place to park. Since this was a pretty last minute trip, we didn't have any camping reservations and all of the walk-in sites were full. That night we ended up sleeping in the car, which we actually ended up doing for both nights of our stay. It got a bit chilly and it wasn't very comfortable, but none of that mattered. We were in Yosemite. We were there for the sights and the experience, not the regular comforts. Being there in the car that night allowed us to get up early and be first out for the sunrise views. We went to Glacier Point that morning and the light was absolutely beautiful. After which, we spent the whole day exploring the park before returning to our parking lot sleeping spot for the night. Thankfully, that second evening the skies were clear and there wasn't a cloud in sight. The prior night we weren't so lucky. We stayed up pretty late and made the most of it. We shot the Milky Way and enjoyed the millions of stars that lit up the sky above us.
The next day, we slept in after staying up all night. We had a long drive home and wanted to be well rested. Heading back that day, I knew that the fun was over and it was time to get back to school and work for the week, but I sure was happy with the short time we had there. It was nice to be out there for the weekend and we're already planning our next trip. Death Valley is just a few hours away and we're heading into the cooler months of the year, so that's definitely an option. There are plenty of other parks around here though that I've never been to. So we'll see where we end up! For now though, here are some photos I took during our weekend excursion: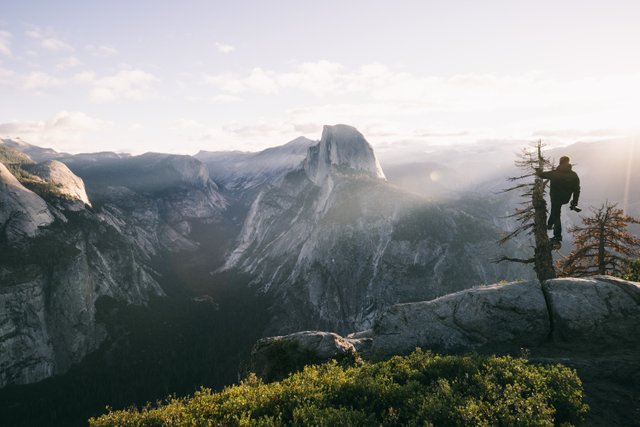 I'm not sure who this guy was, but he was in the right place at the right time.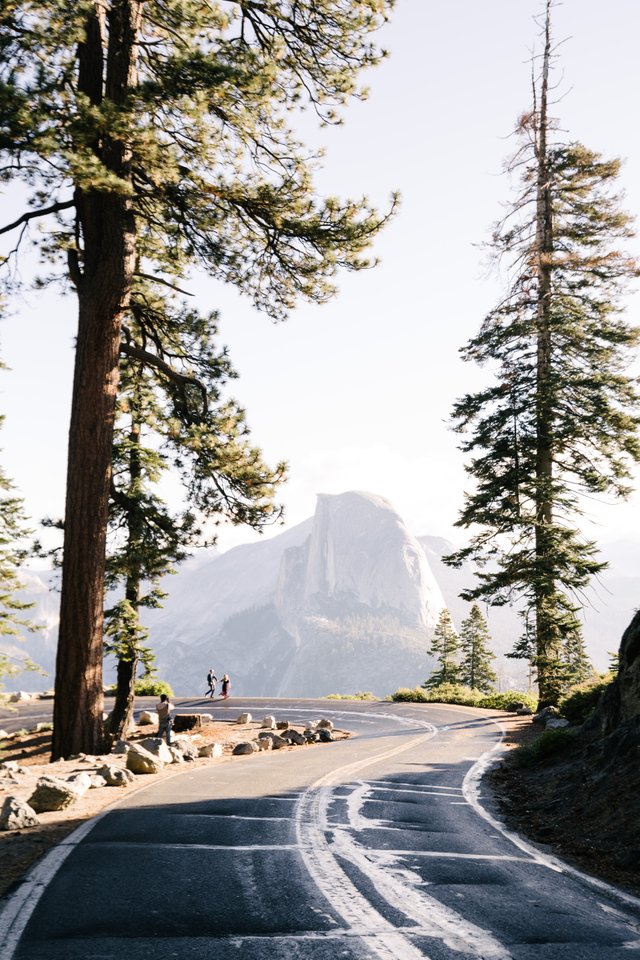 There was a couple running around that morning in their wedding attire, taking photos. They looked so happy running around that morning and I had to grab a photo of it myself.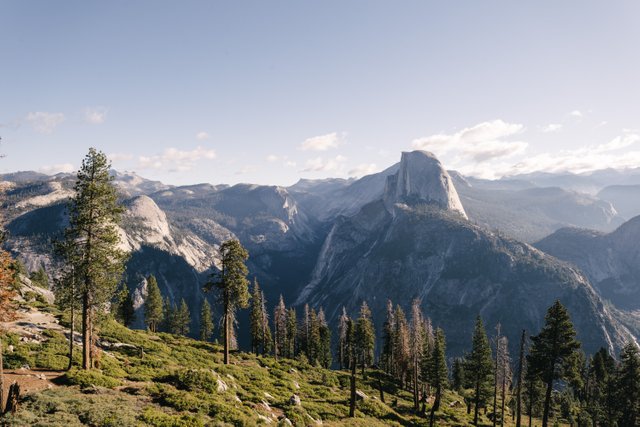 this was a spot we had never been to during any of our previous visits. I'm so glad we found it this time around.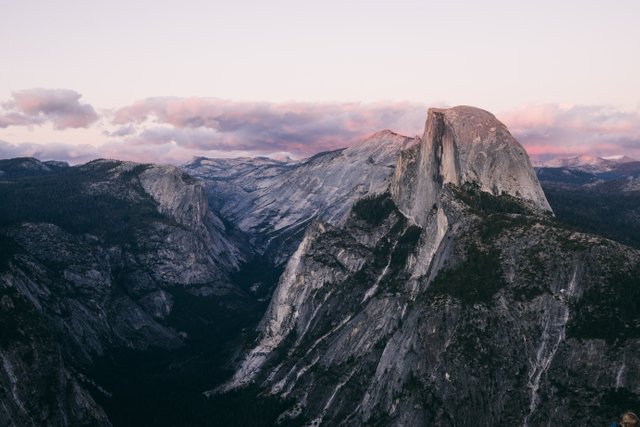 Half Dome, just after the sun had set.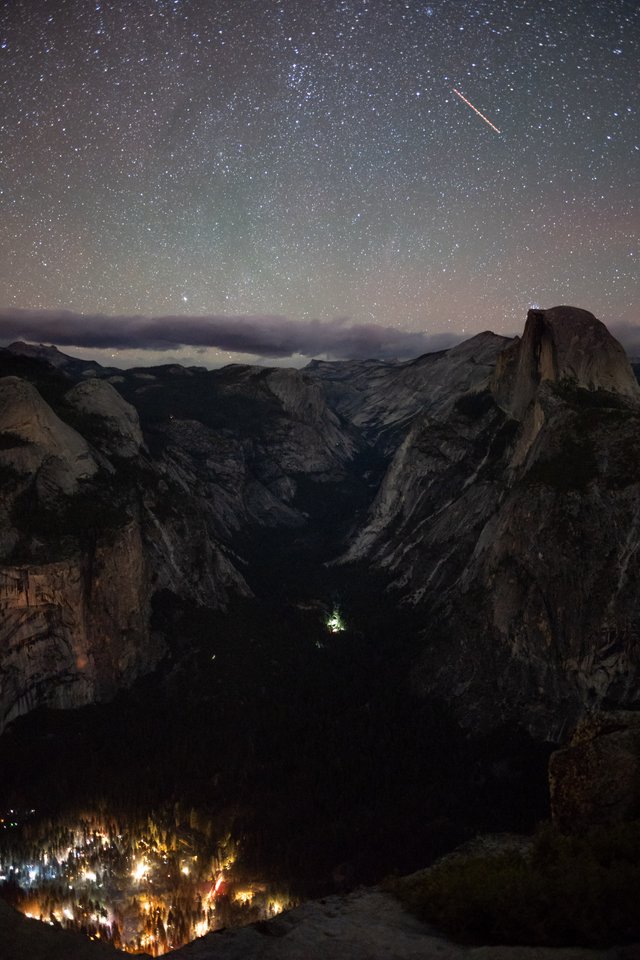 Our first clear night in the park! I loved the way the village was glowing below us.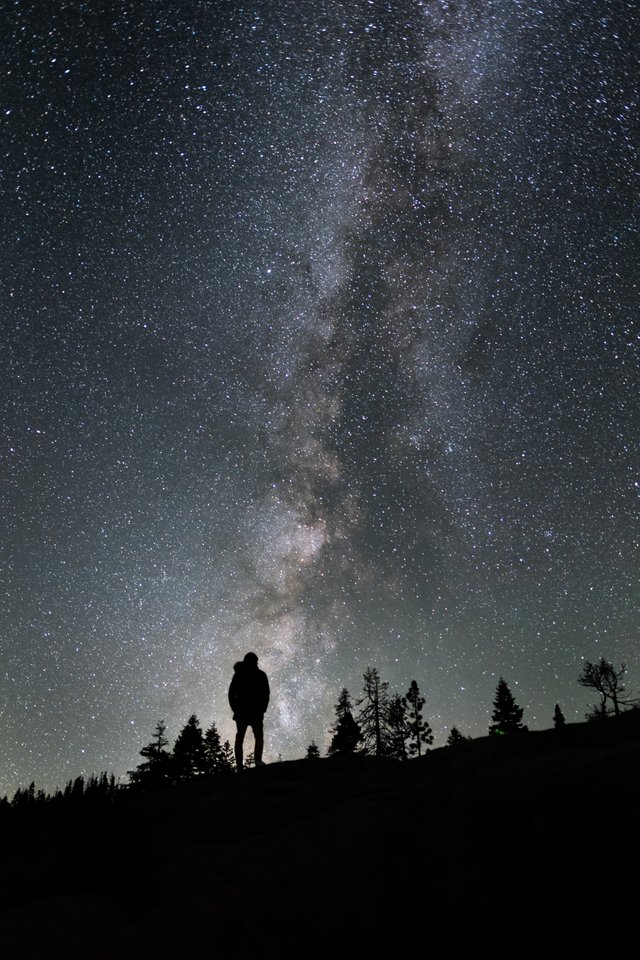 My friend, Rei, standing under the Milky Way. This was his first time in a place dark enough to see it with his own eyes.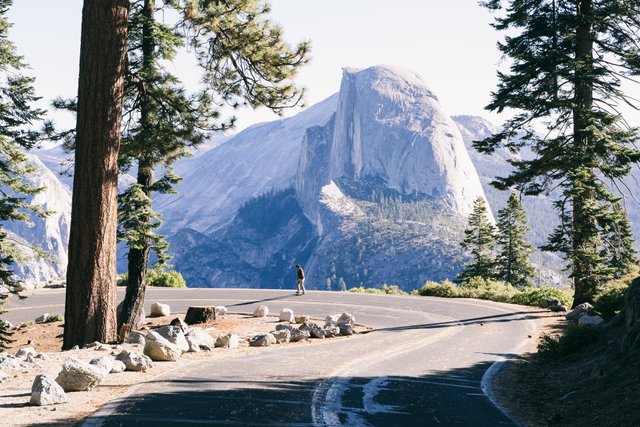 Teo riding along the road to Glacier Point.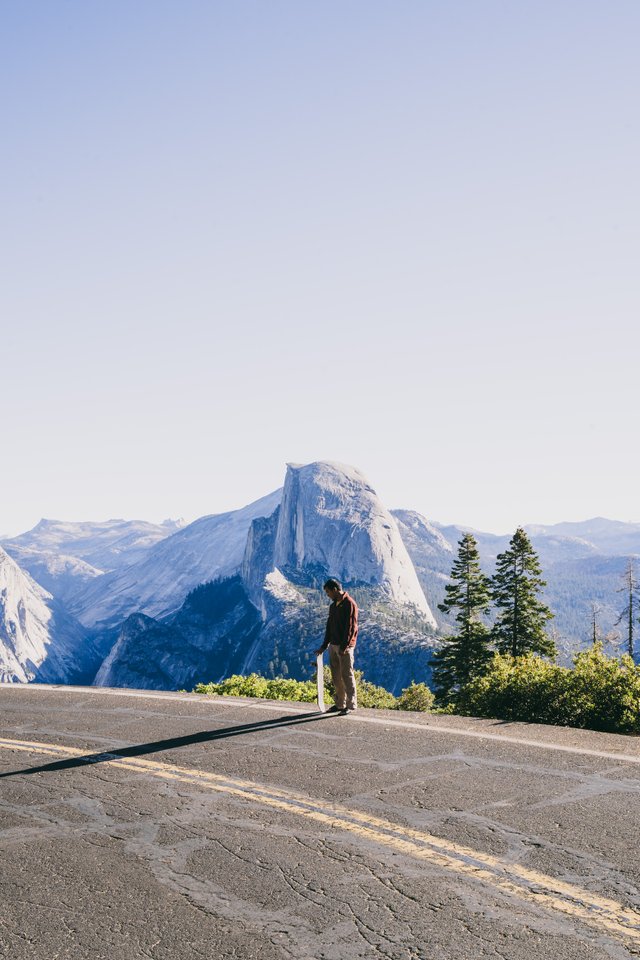 Teo can hardly ride, so he was contemplating how to safely go down the road without falling off the mountain.
Thanks for reading and checking these out! I hope you enjoyed them, I know I sure did while taking them.
Sincerely,
Dimitri