It May as Well Have Been Canada
It was only the third or fourth day of our trip, we had made it down most of the western coast of Canada, and back into the United States. From that statement, you may think we had ended up in Washington, but what most people don't know is that there are a few small sections of Alaska embedded within the Canadian coastline. There are some of these spots that are well known, such as the capital of Alaska (Juneau), Skagway, or even Sitka. However, of all of these locations, there is one spot that will forever mean the most to me and that's Hyder, Alaska.
Hyder is a small town with fewer than 90 people and has only been a census-designated town for the past 40 years, but it's got a whole lot of good character. It was put on the map around 1920, as a small village, but it had it's humble beginnings as early at 1907. In 1898, Gold and Silver deposits were discovered in the local area, but on the Canadian side of the border. And the easiest way to access those deposits at the time was through the coast. However, that coastline belonged to the US. It wasn't until the Stewart Brothers, who were mining in Canada, figured that there would be deposits on the American side of the area as well. In 1902, they began to search for ore there as well. As luck would have it, many metals and precious metals were discovered in the area that is now Hyder.
In 1907, the area was established as Portland City, but the Government informed them that there were too many places in the US named Portland. This led to it being renamed Hyder, after Frederick Hyder, the Canadian Mining Engineer who envisioned a bright future for the area. Years of planning and building up of local infrastructure led to decades of mining Gold, Silver, Copper, Lead, Zinc, and Tungsten. These mining efforts held strong until the 1950s, as the area began to lose its popularity. There are some mining efforts that continue to this day, but they are much smaller operations.
Another truly unique thing about Hyder though is that it shares its quaint little community area with the Canadian town of Stewart (named after the Stewart Brothers from above). There was essentially no US Customs or Border Patrol Office. You just simply drove from Stewart, right into the US. It was pretty darn cool.
This isn't what made Hyder special to me though. this place was absolutely beautiful and gave me some of my fondest trip memories. We drove my civic out a 22-mile dirt road alongside a mountain. We slept on a mountain face, overlooking a massive glacier, and were eaten alive by mosquitoes. We arose early to witness an incredible sunrise and a beautifully calm morning on the water in the bay. I got to take photos of one of the best reflections I've ever seen. We did so many cool things... but coolest of all, and by far my favorite moment: I proposed and she said yes.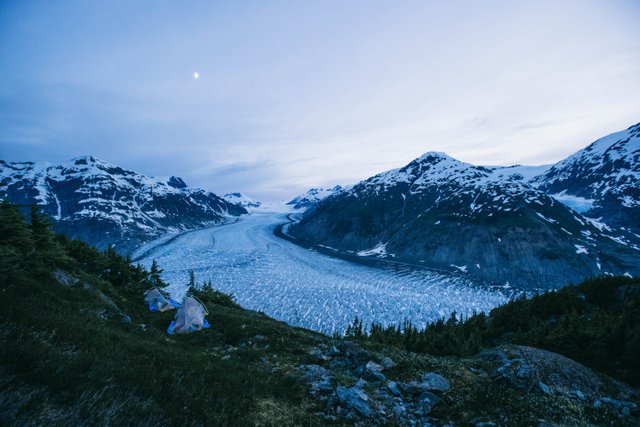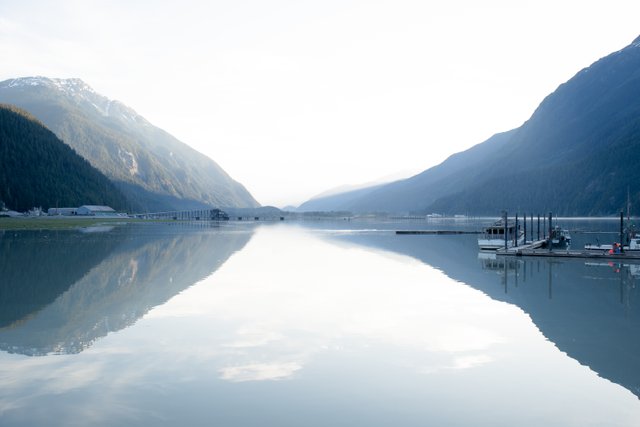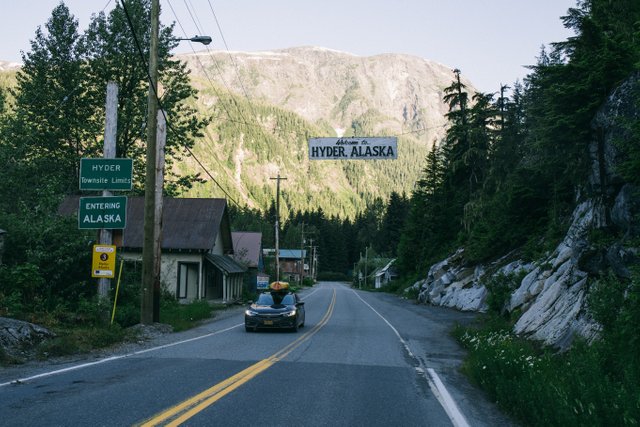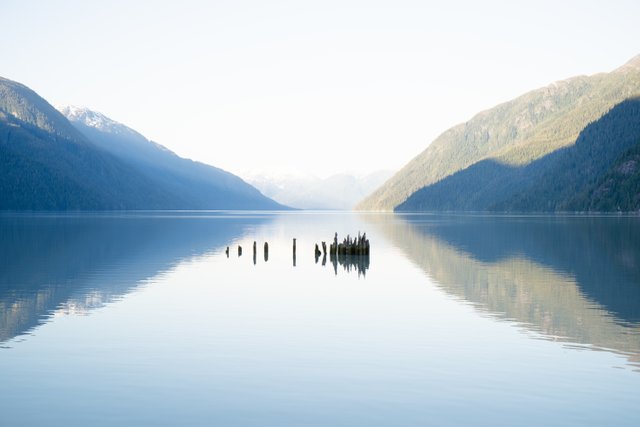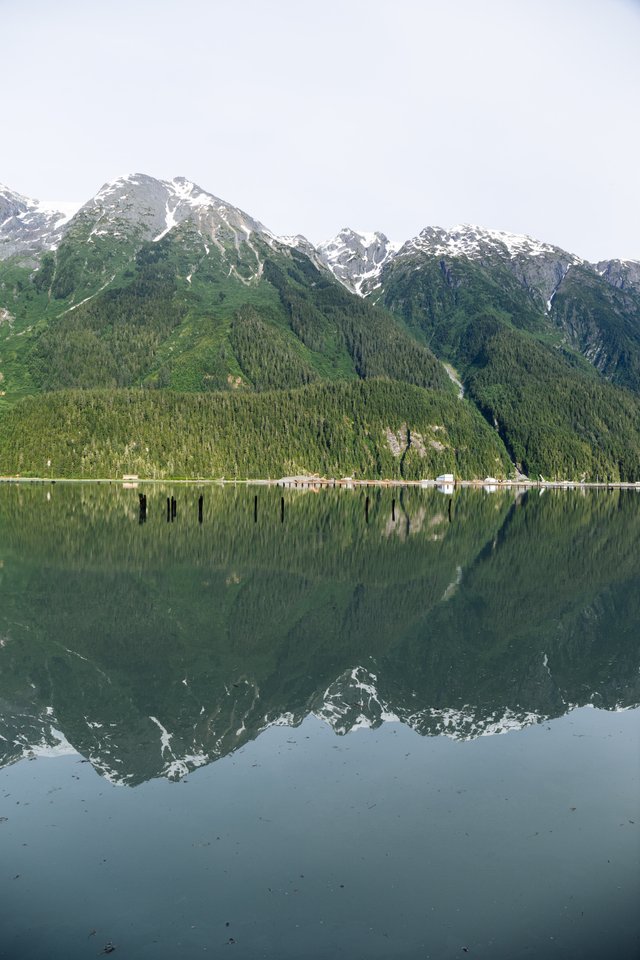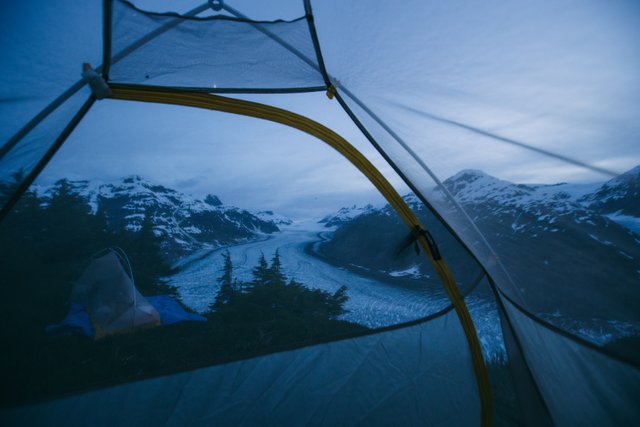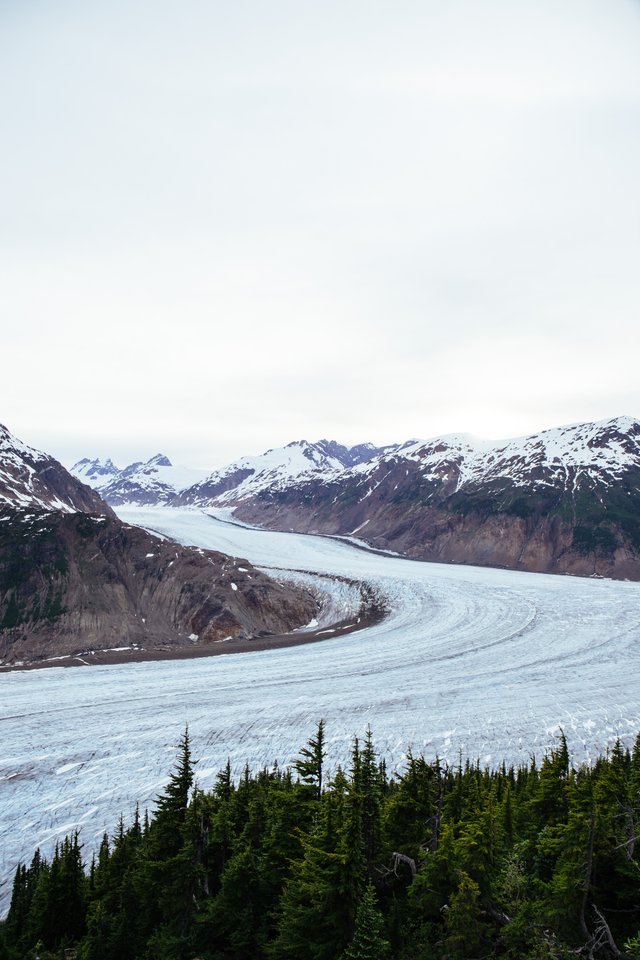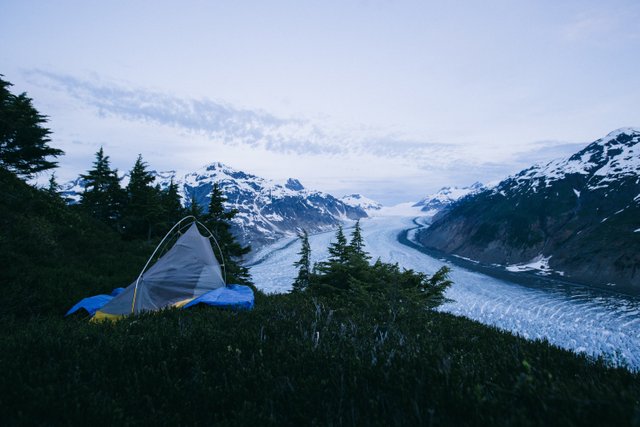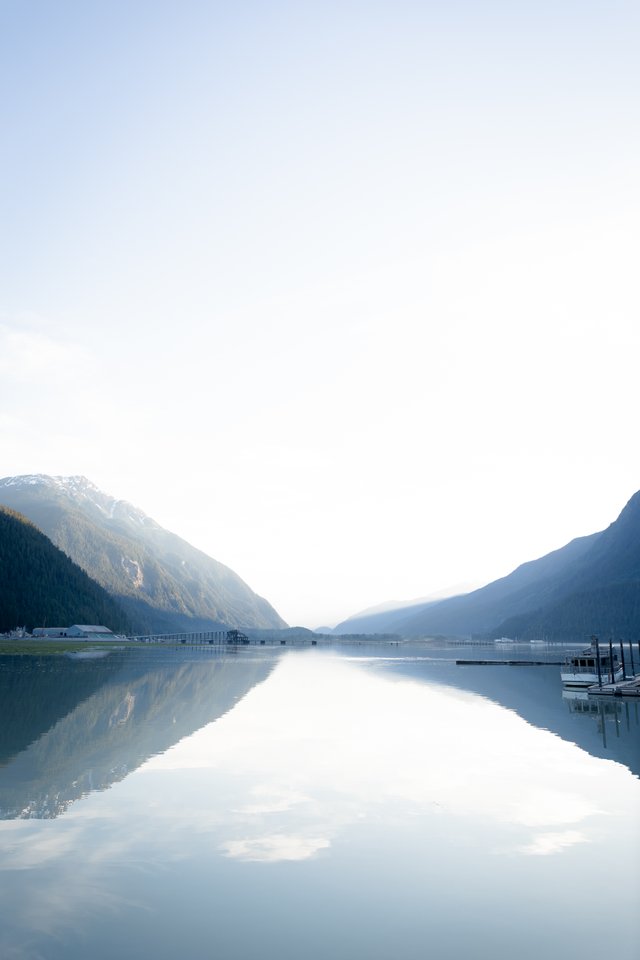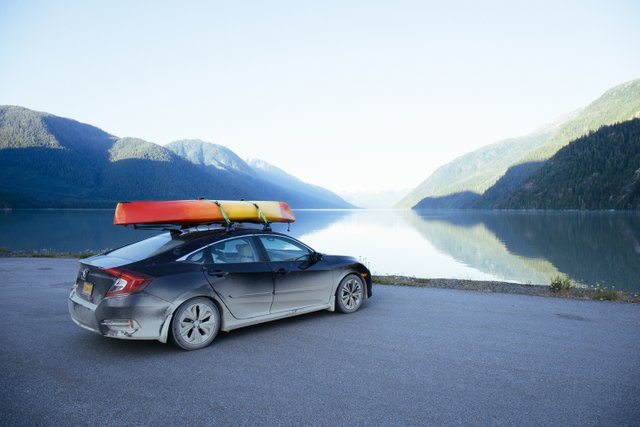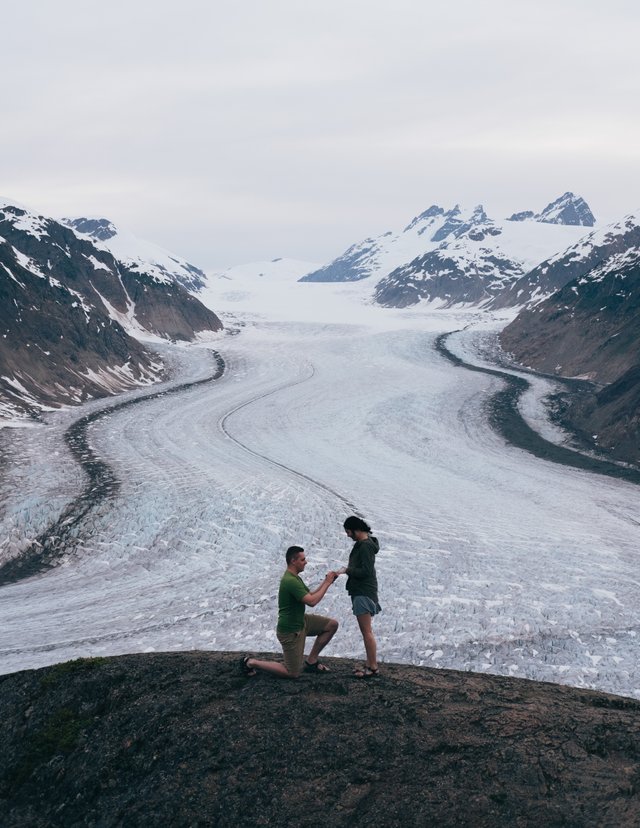 This last photo was taken by @chaseburnett
This was one special day of many, but it held some of my absolute favorite moments from the entire trip. Thanks for letting me share this with all of you.
Until next time,
Dimitri