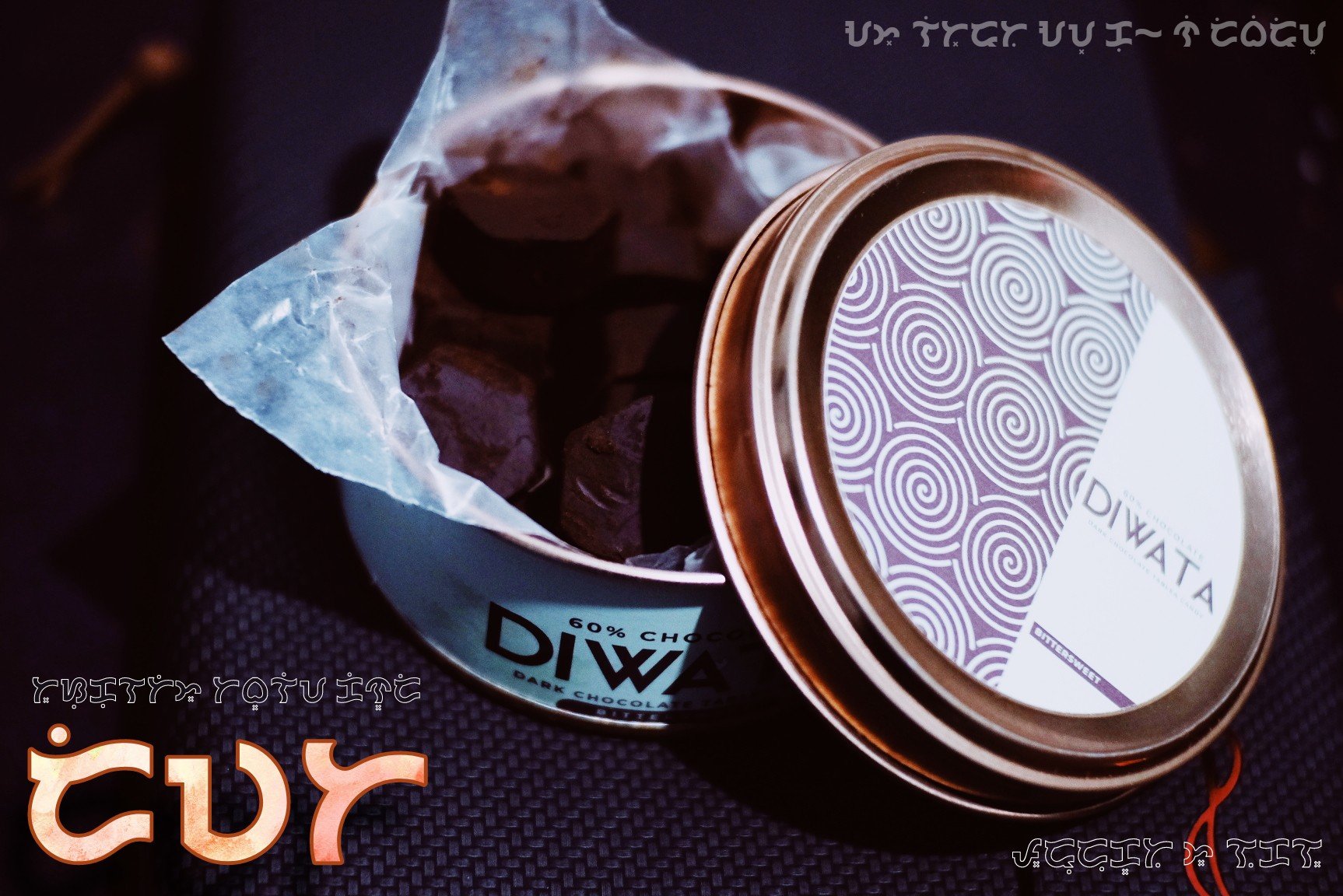 Good day!
You may be wondering what those written things are. Those are called Baybayin, I've been blogging about it since before.
Recently, I stumbled upon a font (.otf) called Matatas One that makes use of Baybayin and had the most proper implementation for a Baybayin keyboard font. It also looks modern but doesn't stray too far away from the original scripts so it's a bit easier to read than others.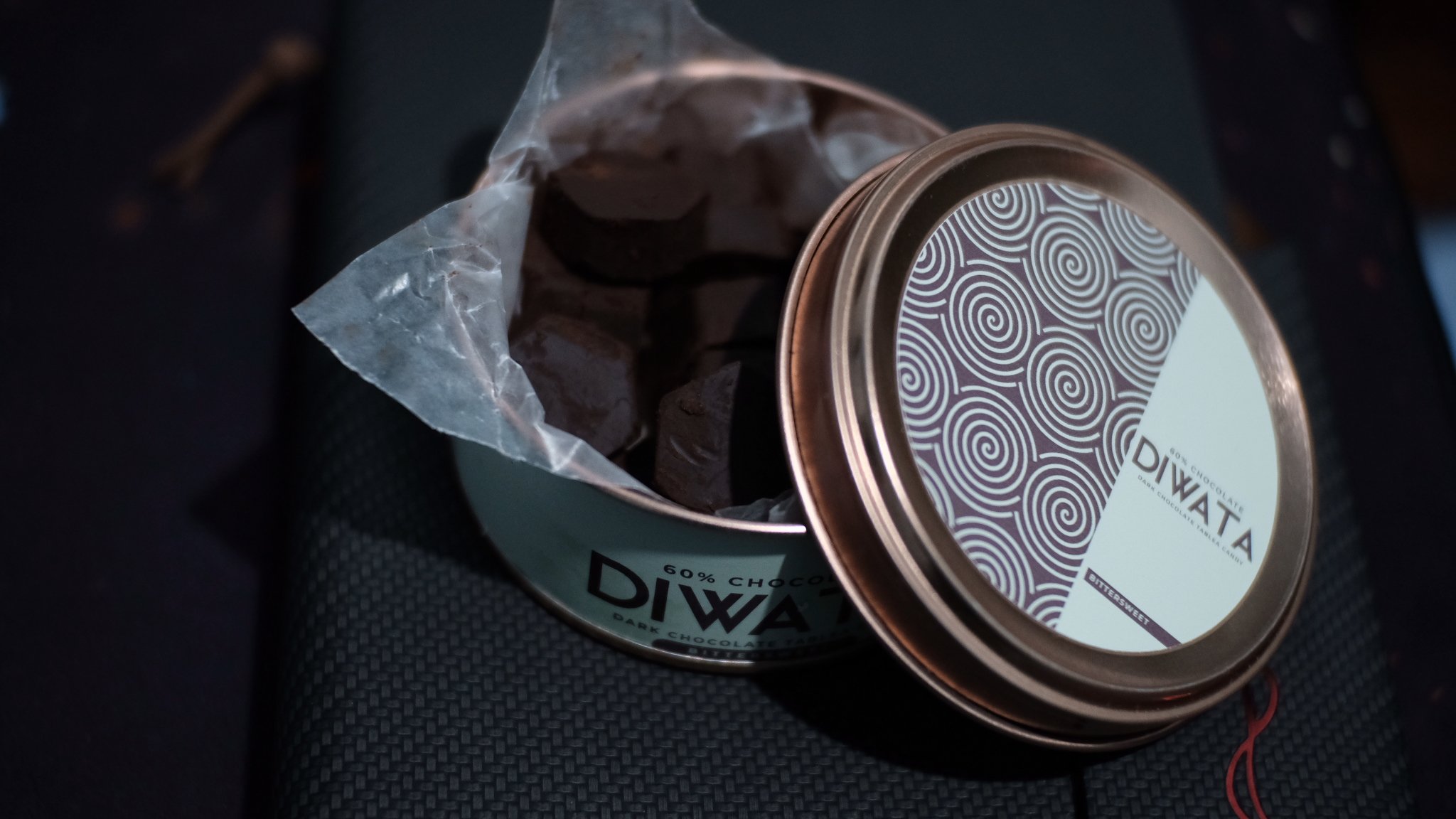 Above is an unedited image of my photograph. It's of a can of Diwata Dark Chocolate Tablea Candies. It tastes wonderful by the way!
First, I used VSCO mobile to edit the colors and cropped my original image. Then I used Picsart on my phone to add the scripts. I opted to do editing on my mobile since I'm having trouble using Photoshop on the laptop cause of lack of RAM. Really need to upgrade this one.
There are 3 sets of scripts written on the photograph above:
Upper-right reads "Ang litrato ay kuha ni Deveerei" which means "Photograph taken by Deveerei".
Lower-left top line reads "Tsokolateng tablea kendi" or "Chocolate Tablea Candy"; Lower-left bottom line reads "Diwata" which is the brand name and literally translates to "Fairy".
Lower-right reads "Produkto ng Lokal" means "Product of Lokal" (Lokal is the company selling these, translates to "Local").
Photograph above were captured with a Fujifilm X-T20 and a Meike 35mm f1.7 lens.
Thanks for checking my blog!