Playing With My Camera Series: Autumn in my Neighborhood
I walk a lot these days. I try to force myself to take more photos... and to exercise a little, since I gained some weight lately :)
This is a park, very near to my home. I walk this path every evening on my way home. Believe me, it's nothing special. Just my little oasis after long day at work.
Recently I took picture of that park and decided to give it royal handling - full post processing, just to see what you can make from one ordinary scene. This is result, and I am somehow satisfied. It seams that my park can be nice replacement for nature hiking when I am out of time.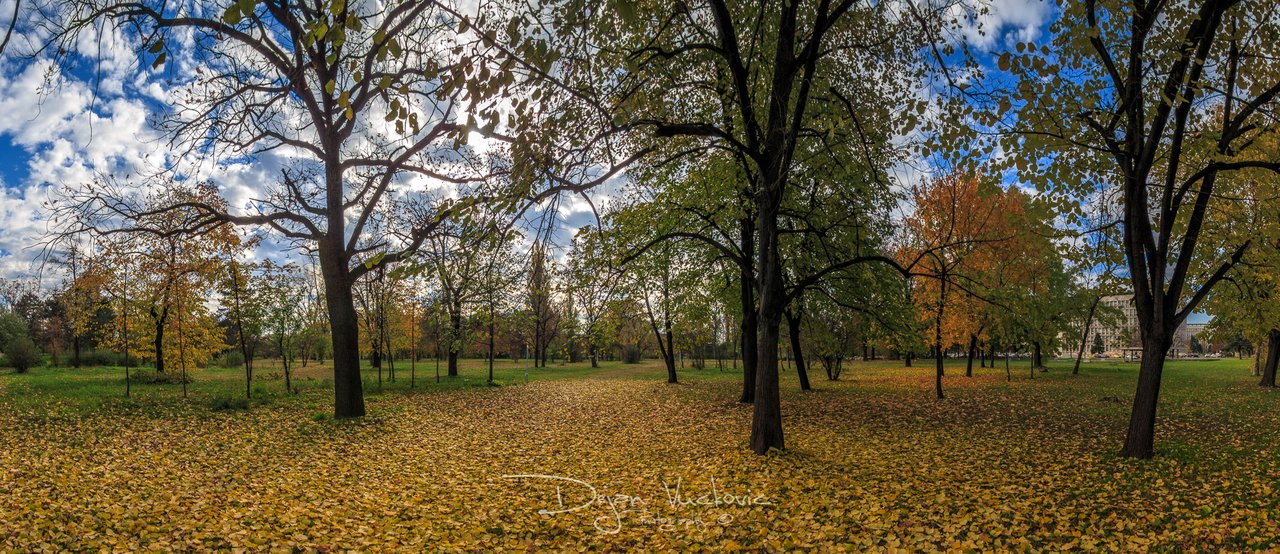 ---
Camera info: Canon PowerShot SX50 HS
Photo info: ISO-80, f/3.4, 1/1600 sec @16mm
Post processing: Panorama of 8 photos, created with Adobe Lightroom CC
---
I decided to contribute SteemIt with some of photo works as well. In Playing With My Camera Series, I'll post some of photos which do not have travel story beneath and cannot be part of Travel Blog Series. Photos in this series will be carefully chosen among others as technically superior, while my Photo Of The Day Series stays casual and everyday photography.
Hope you will enjoy in those photos as much as I enjoyed taking them.
---
I would like to candidate this photo for @juliank daily contests
in category #colourfulphotography
and also as my contribution to the
challenge of today #mydailypost Free Topic
by @sol25 and @leyargoz.