I really like this photo I shot in a hotel room. The cake was provided by the hotel.
Birthday cake represents a very high level of joy, therefore, after you ate it, leftover seems to represent the lost of the joy.
So I like the contrast carried by this image.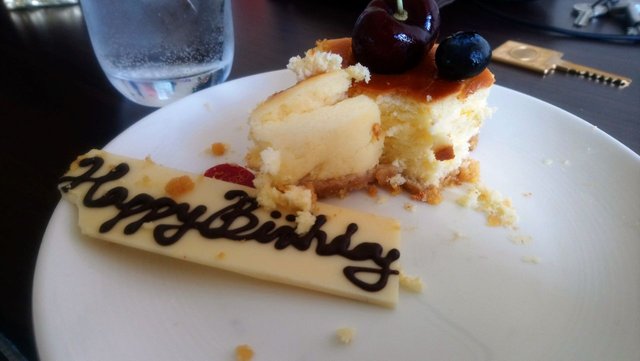 Maybe that's why in Buddha's teachings, love or joy is also the source of unhappiness - since you cannot have them forever.