Jindabyne's Unbroken Lines
Taken one sunny Jindabyne morning (Circa 2002) in the Snowy Mountains on the road to Perisher .  I love getting creative with double exposures on film. 
Created with the combination of my fisheye lens flare guard and lens cap, blacking out half the exposure on each shot. 
First the double yellow lines on the road and then my reflection in the car window. I miss the excitement of getting the rolls developed to see what panned out. Digital is not everything.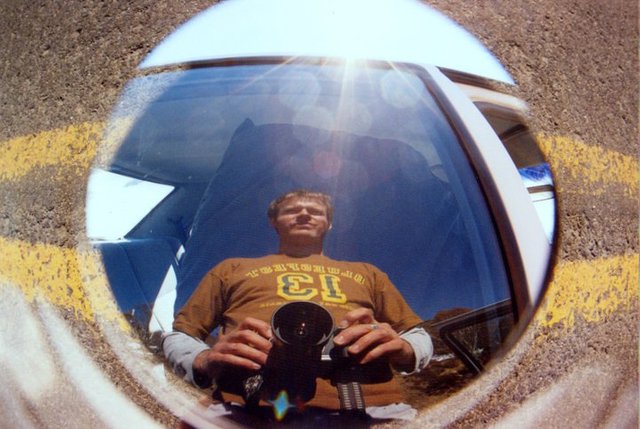 Cheers @daycrypter