Just a stone throw away from the here in Cyprus you can find Larnaca Salt lake. It's a complex network of four salt lakes (3 of them interconnected) of different sizes to the west of the city of Larnaca. The largest is lake Aliki, followed by lake Orphani, lake Soros and lake Spiro.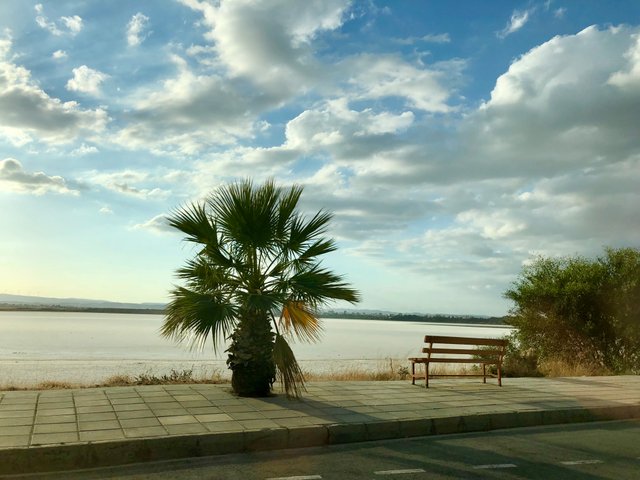 What defines a salt lake is just that; the water has a very high concentration of salt. During the winter time tens of thousands of birds migrate here, among them are Flamingos.
I will make a closer exploration one of these days and make an updated post !