Perfect Color Contrast of Green Lush Palm Trees against the Clear Blue Sky 🌌
These palm trees remind me a little bit of the ones they have in LA.They look really cool, I think one day I'll finally be able to go to USA and visit the city of angels, along with New York and Vegas.
I took this picture in Cyprus, Larnaca city.What I love about vacations is that after some time of doing nothing your soul is craving for the routine and for things to do.
I think people should always be busy with something, doesn't matter how old or how rich they are, there should always be a balance. This way a vacation will feel like one and bring you more joy and pleasure.
Life should be nice, there has to be something in a routine as well which would make you look forward for something every single day.
If out of one year of your life the only thing you are looking forward to is your vacation then there is definitely something that has to be changed.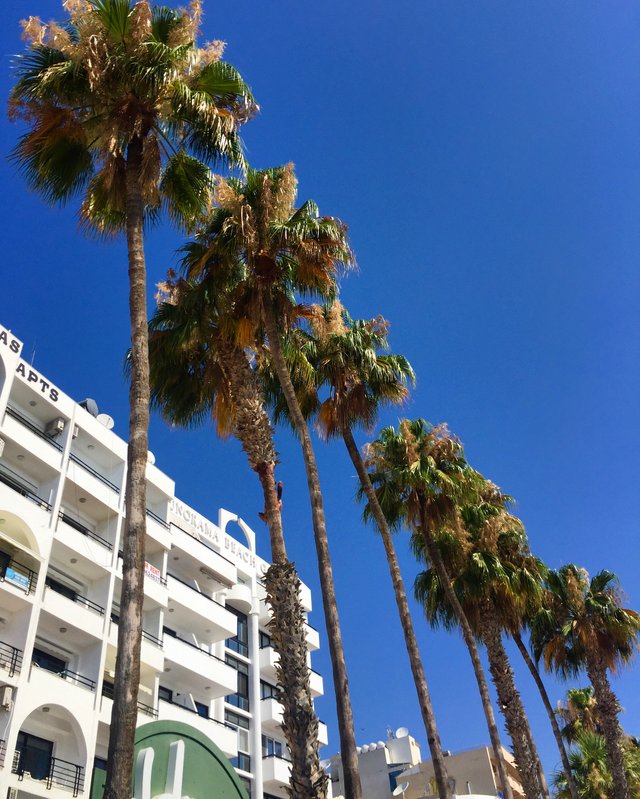 What do you think?