Happy and the photo of the Landscape❤️🛶🏞
Seems like Happy is thinking about something super serious here.It's probably something about food and where to get it next to the lake?!;)
It's 1st of May, a holiday here so we decided to go and visit my hubby's dad.
While we were standing and waiting for the train this lady came up and couldn't stop talking about how much she loves our dog. Let's be honest, no one really can just walk by her without saying how cute and sweet she is😁
She asked if she could buy Happy and of course she received a polite "No", but I told her if Happy would ever have some kids we can actually consider giving one of her puppies to her.
But now thinking about how cute and lovely her kids will be, I'm not really ready to give any of them away.I wouldn't mind having 5-6 Happys at home, running around being all chubby and cute😊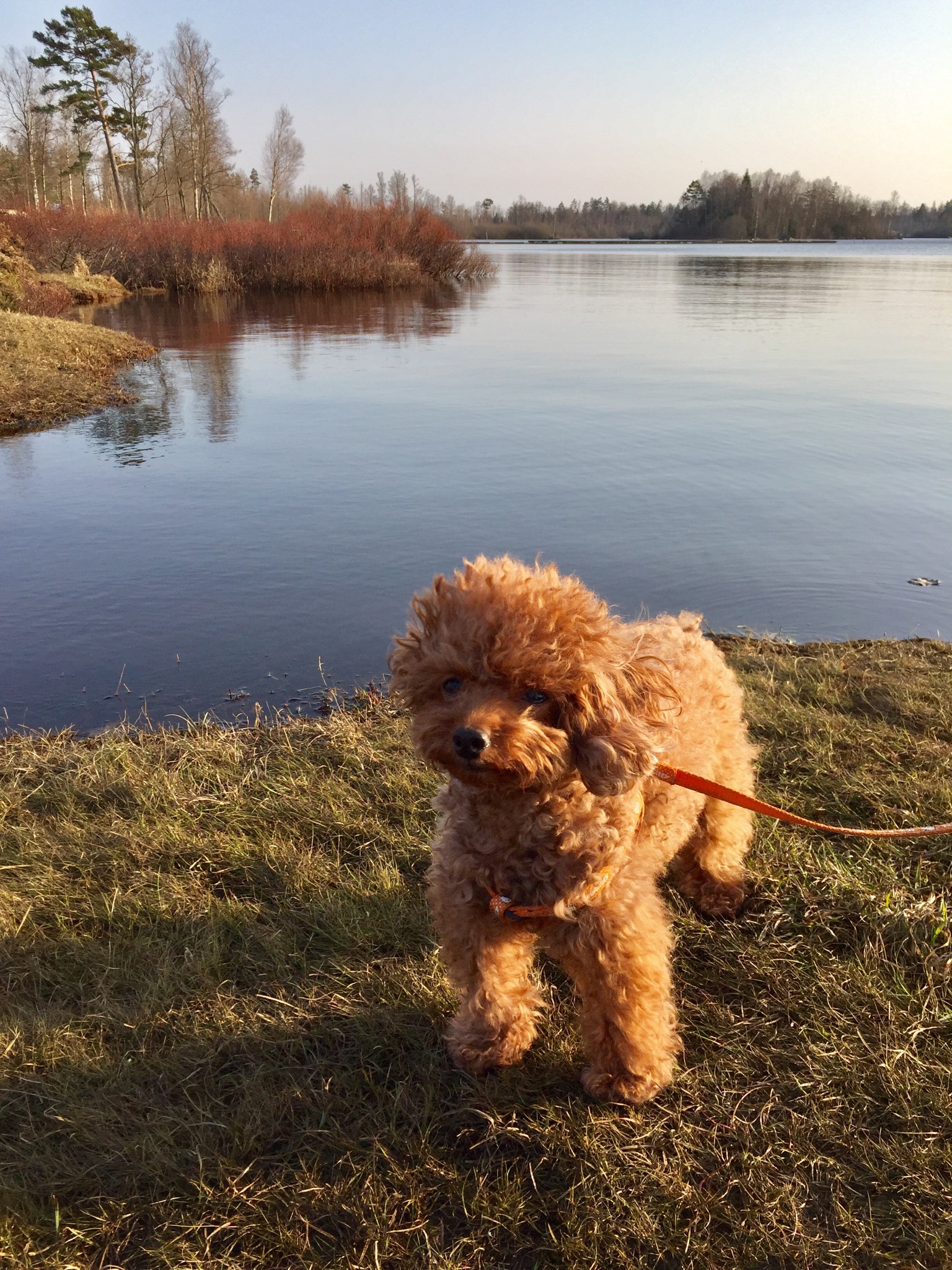 The Spring is really here, all trees are becoming green and the fields are getting covered with different kinds of flowers.So nice!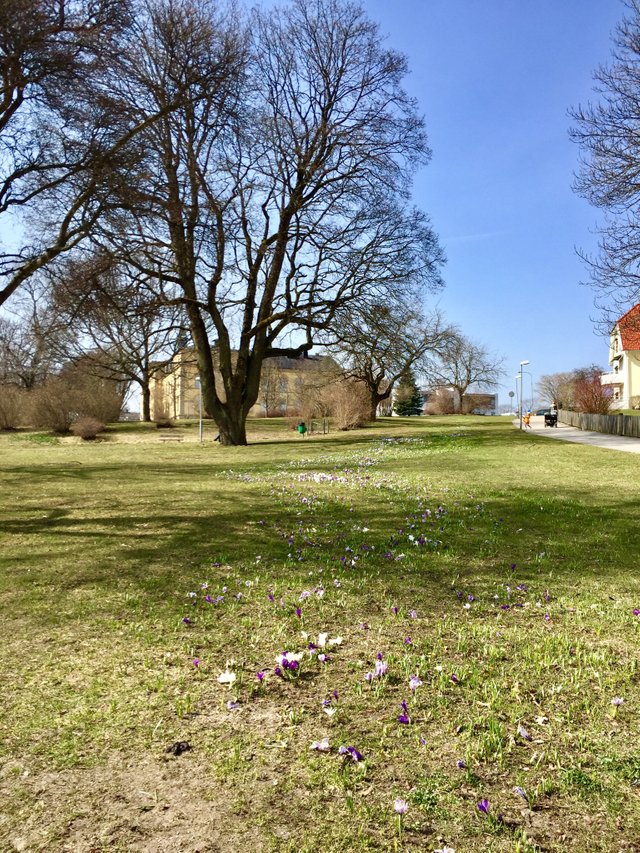 Can't wait till it becomes really hot, can't wait till the vacation time!More vitamin D and vitamin Sea preaaase😁😁😁