Hi guys! Today is a good day, I and Roma went for a walk. Roma is ecstatic about snow, even eating it 🙈 😆
If you remember my childhood, I also ate snow. I wonder why all children like to eat such a "delicacy" !?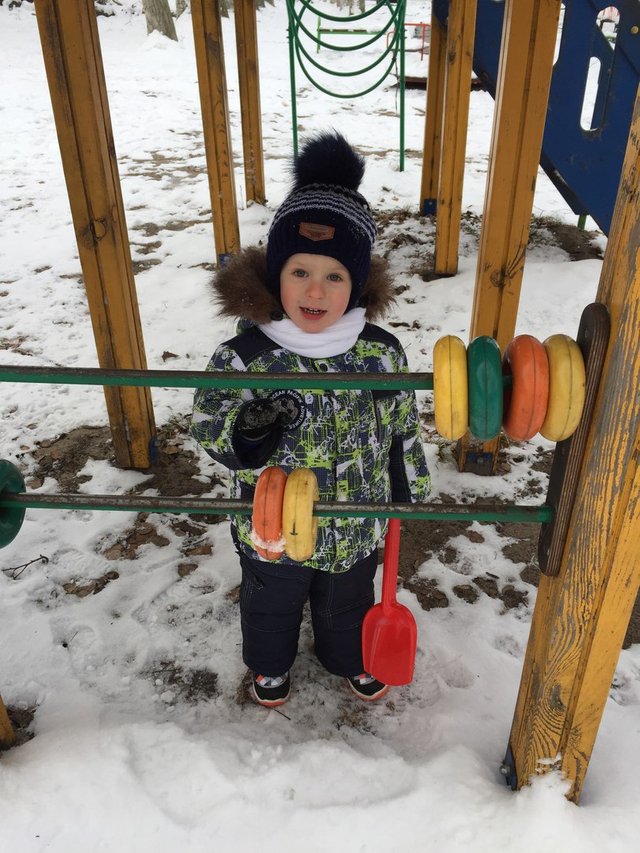 Winter Games
The most common and famous occupation is sledding and descent on an ice hill.Whatever your baby is not tired of daily sleigh riding, you can come up with different ways.Sledge and snow are as inseparable as ice cream and a waffle cup.In our time, teenagers can not be forced to take a sled. They are looking for an easier way. In order not to carry the sleigh behind them, they take a cardboard, or a piece of linoleum, so that you can ride it on the hill and throw it away. Yes, and descent into a piece of linoleum is much faster and more extreme. A lot of different things are suitable for speeding from a roller coaster - for this purpose they are perfectly suited, for example, tires from cars, it slides very well from the mountain, allowing to develop decent speed.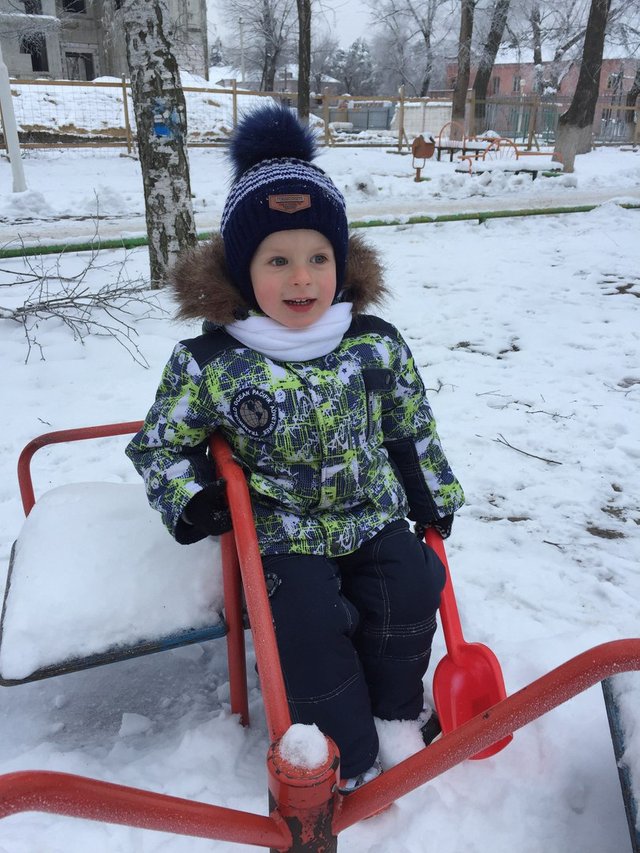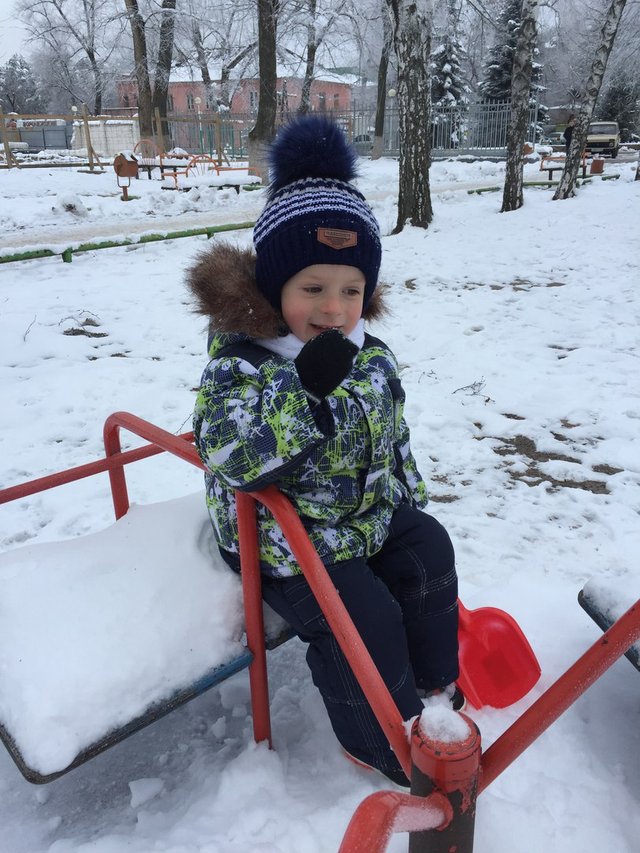 Snow Woman
Another kind of game, it's a snow woman. you can show the kid how to sculpt a woman from the snow. If you sculpt a snow woman in a big company, then you can fashion a snow family or a whole zoo of snow dwellers. And to sculpt a snow woman in a company is much more fun.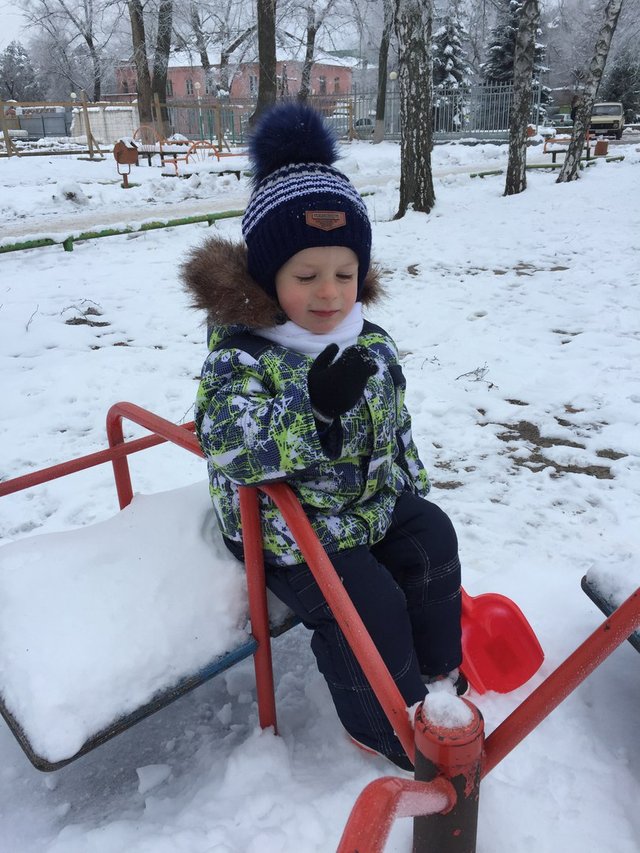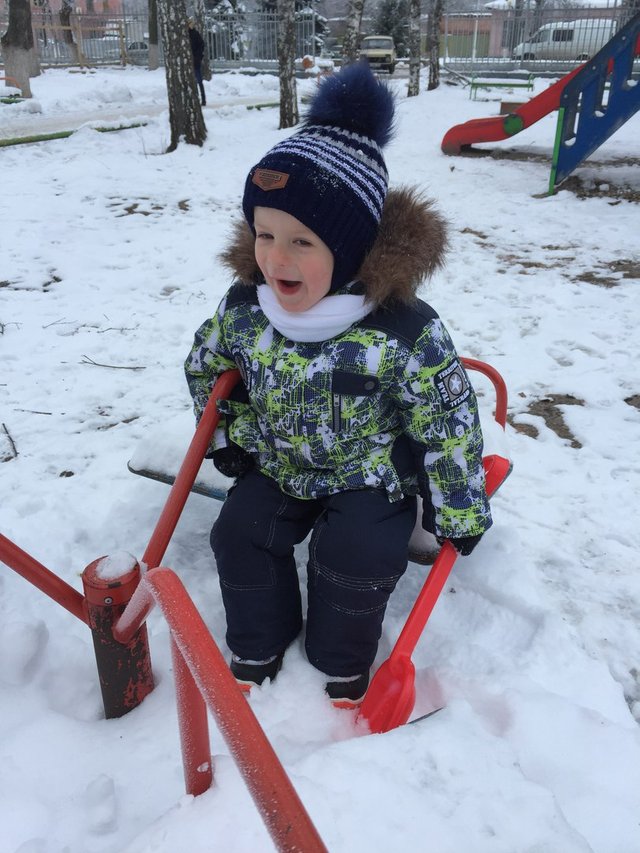 Snow angel
All in my childhood I made a snow angel.Show the child how to lie down on the snow, slam in the snow with your hands and feet, as if you were flying. It will turn out to be a beautiful silhouette and his clothes will be snow-white and angelic, and his hands will look like wings. Help the baby to get up, and do not break the "angelic" form. Now this snow silhouette will soar in the freshness of a sunny winter day.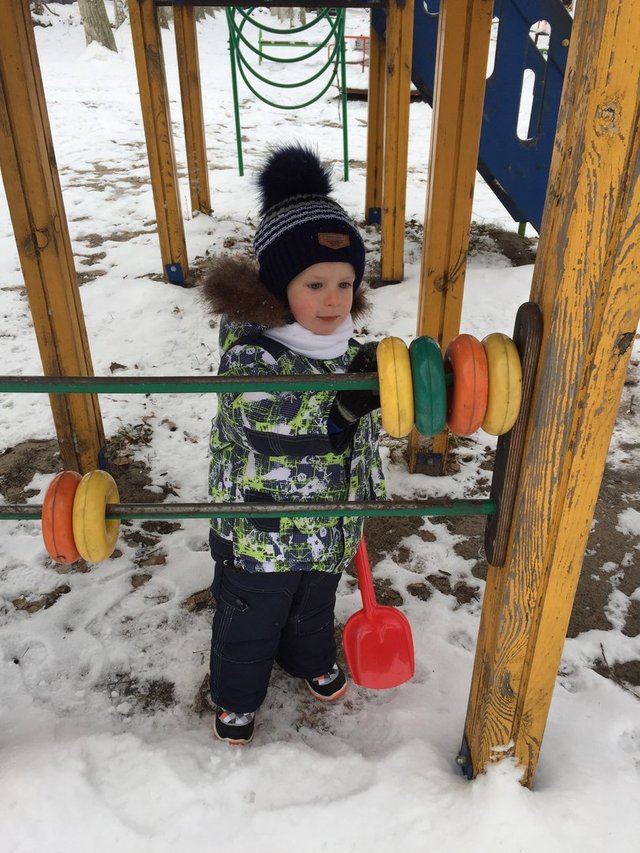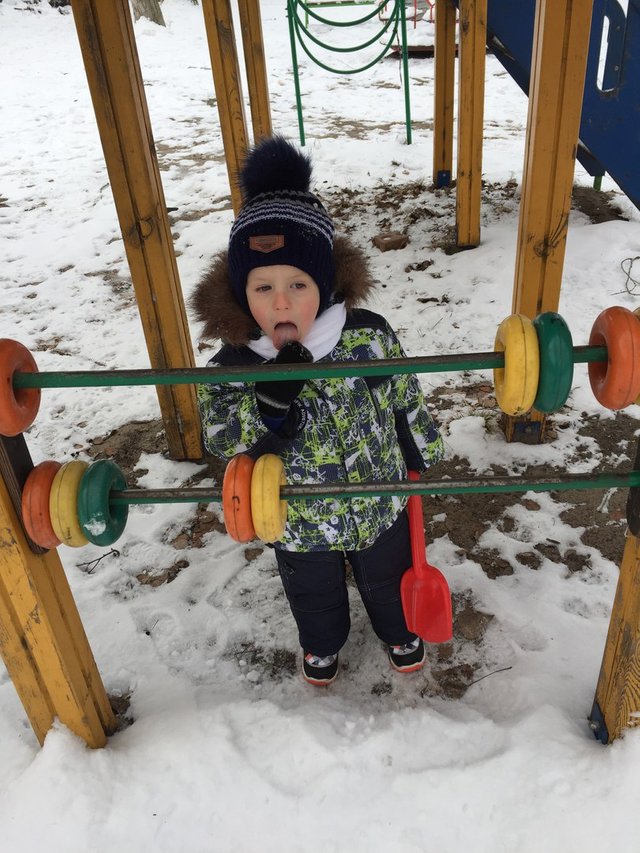 Wonderful winter walks with your kids. And let your baby be healthy :)