Alaska a Truthfully Magical Place. Places that I visited.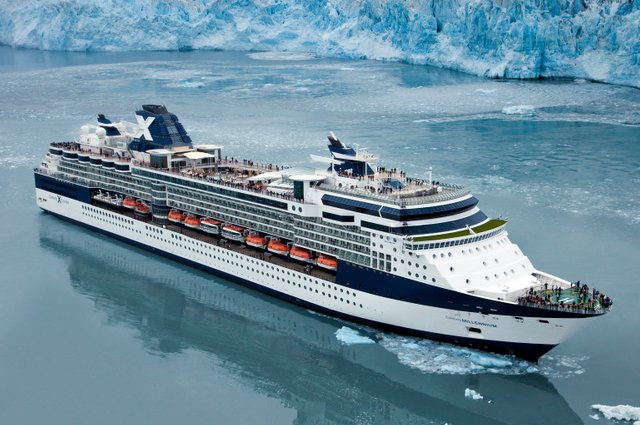 Hello Friends!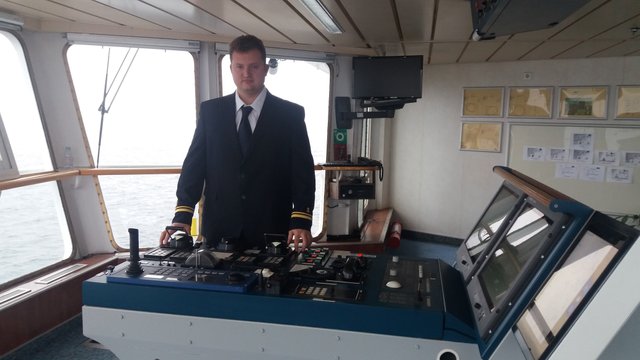 So In my previous post I wrote about my journey on the sea and also I showed some highlights of the places that I saw
https://steemit.com/photography/@cynetyc/my-journey-on-the-sea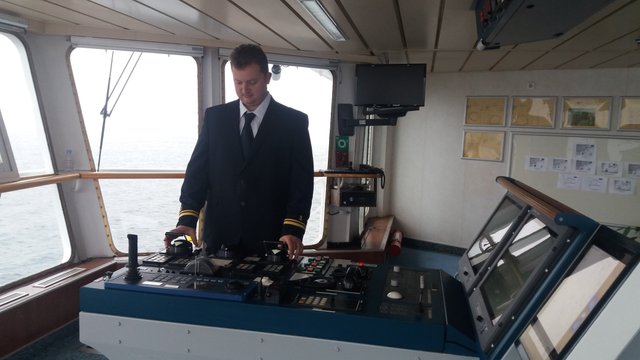 I had many jobs to do but in the same time I tried my very best not to lose any chance to make a photo and so I made many many photos.
Many of the photos that I taken I took from my small trips outside or directly from an outside deck from the vessel.
What is special about this next photos that I will show to you my audience is that are professionally made and I think you can spot the difference.
The photos are made by the vessel naturalist with a long scope camera.
I am very happy that I got this photos because they are amazing .
All this places represent Alaska and the best moments that we caught on camera.
So let us start our presentation !
The Northern Lights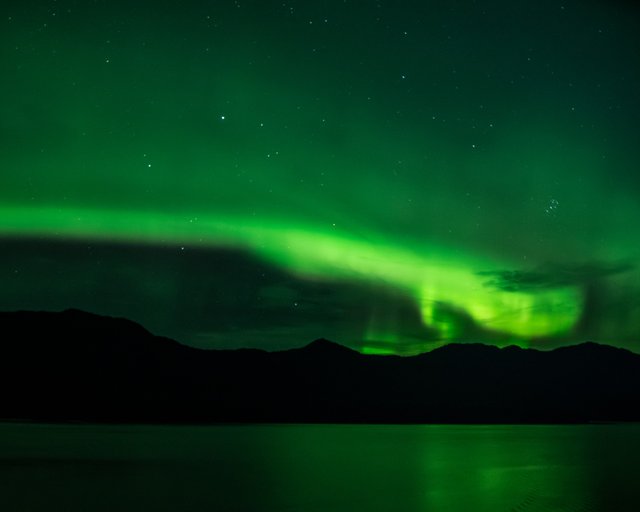 Here we were of course in Alaska and the time was about 2 am ...so we called the captain and the naturalist and they made a lot of photos.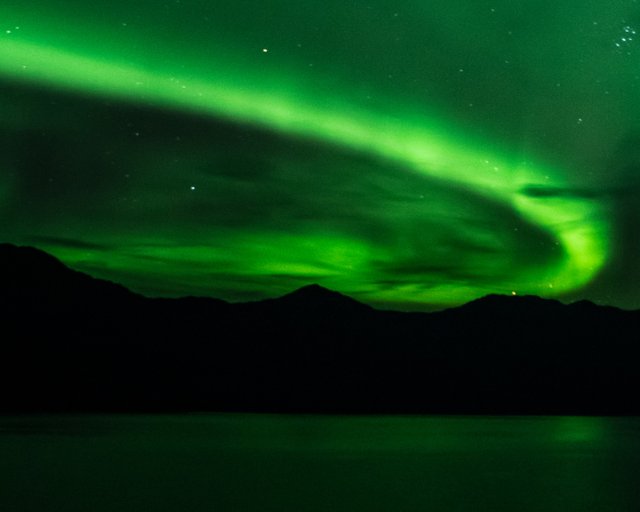 I am so happy that I got this chance to see this views because these are once in a lifetime opportunities.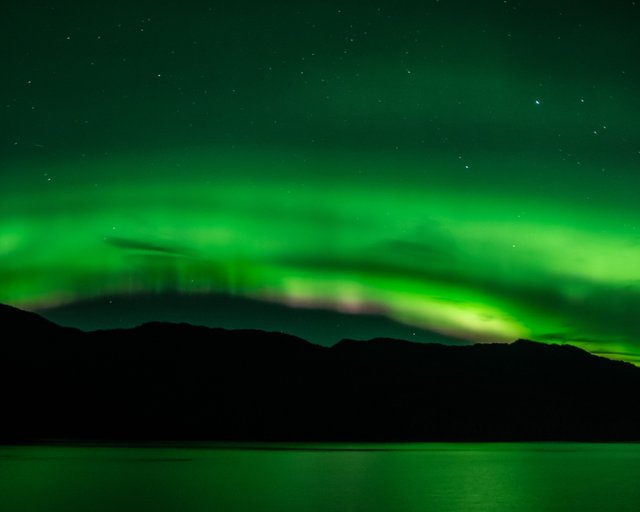 Sometimes I felt so stressed and.. when I look at this photos I fell so happy, because I have a story to share not only to you but to my family also.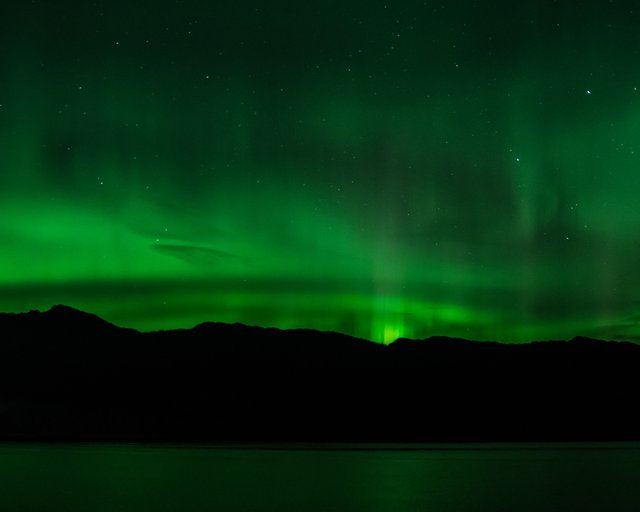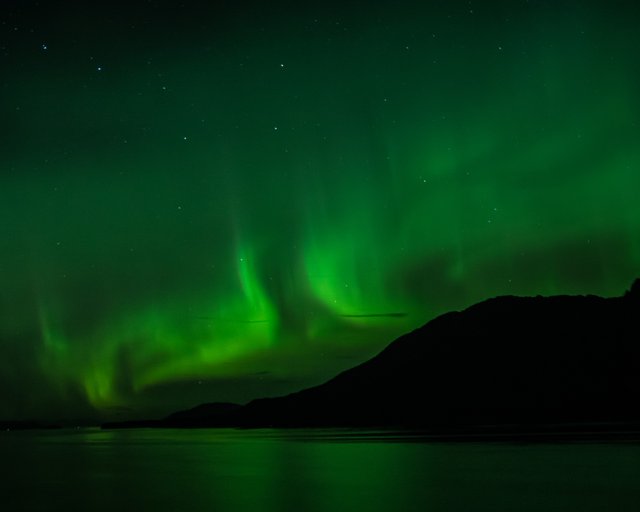 Wild life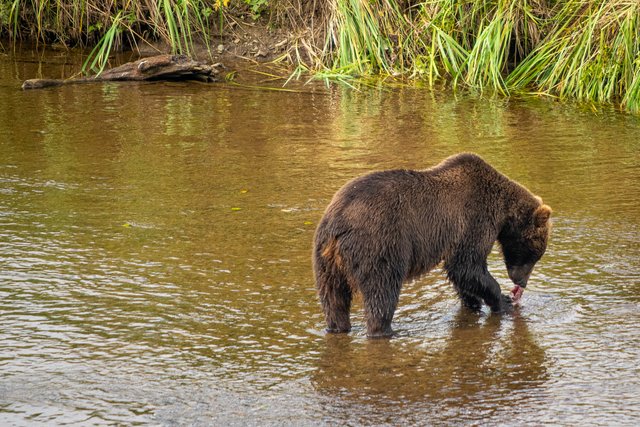 Now in Alaska there is a large variety of wildlife from bears to otters, to whales .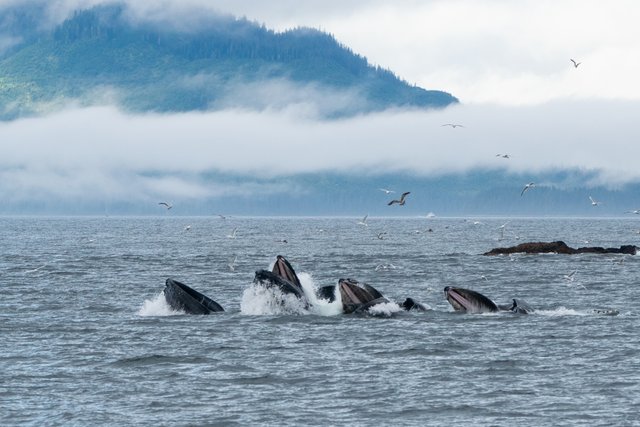 Maybe you ask : Why there are so many whales in one place? And the answer is very simple : They are catching salmon as it was the perfect time for this.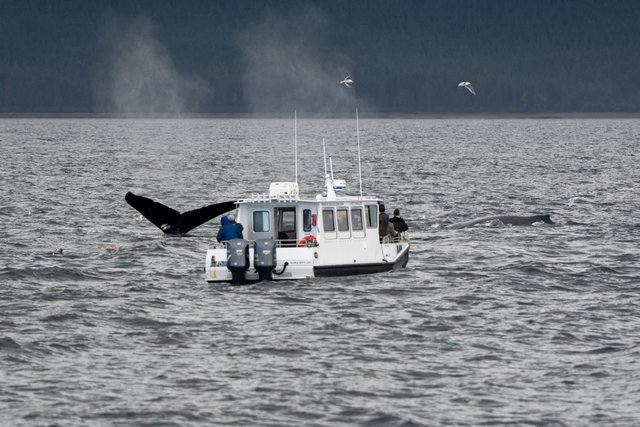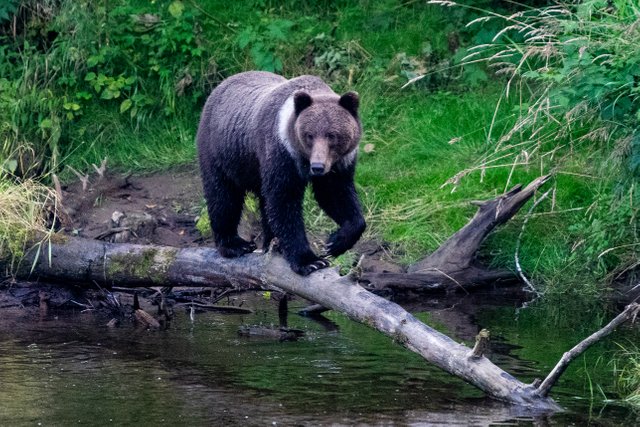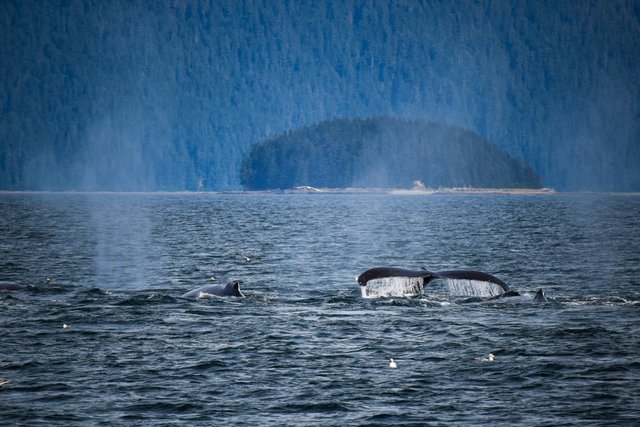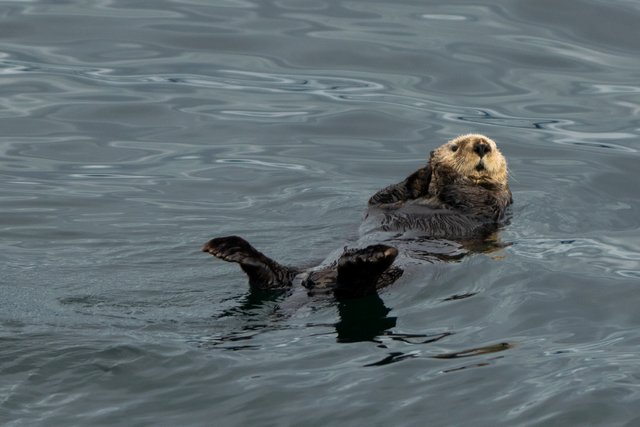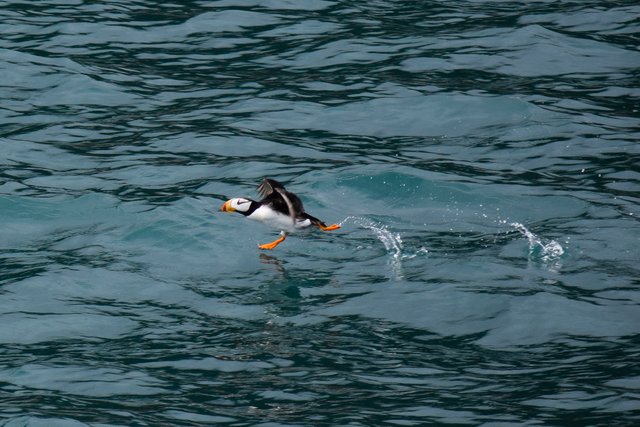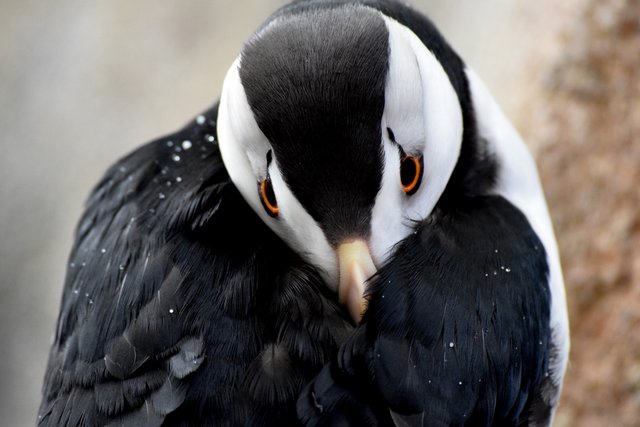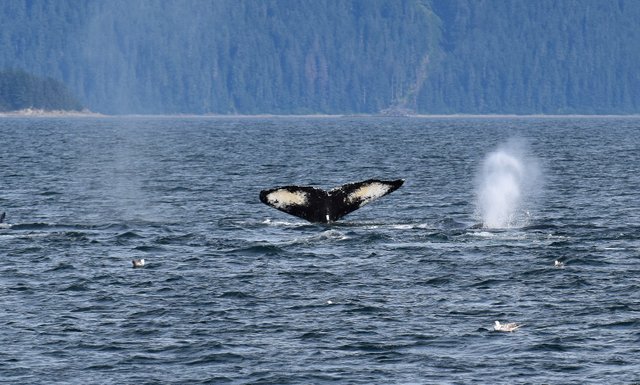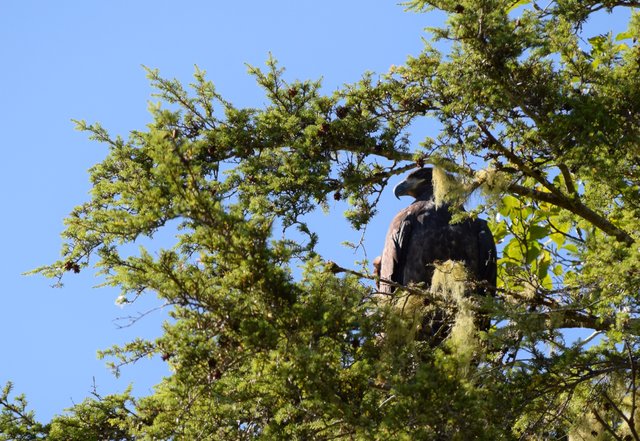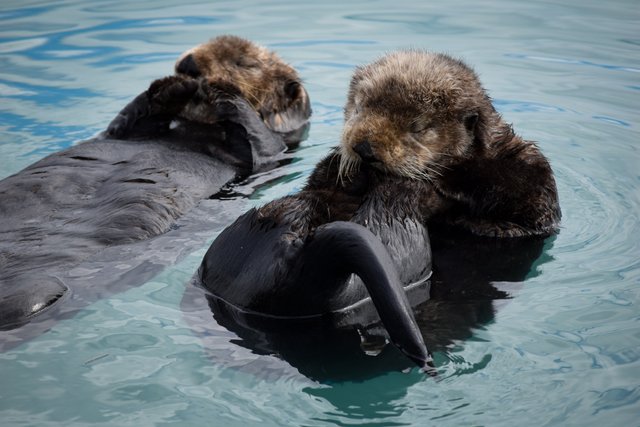 Hubbard Glacier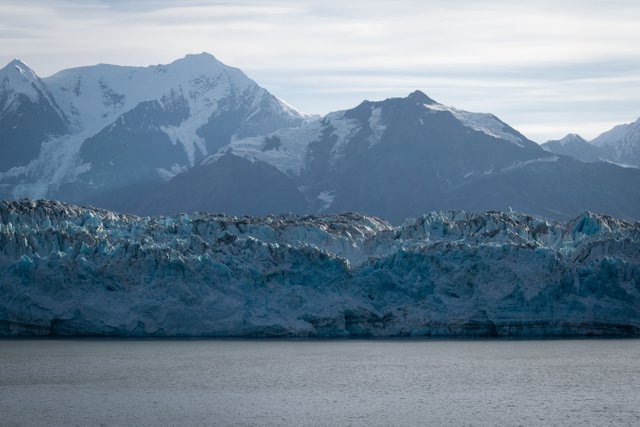 Now on our itinerary were 2 major points that we traveled to and we seen a lot of amazing things.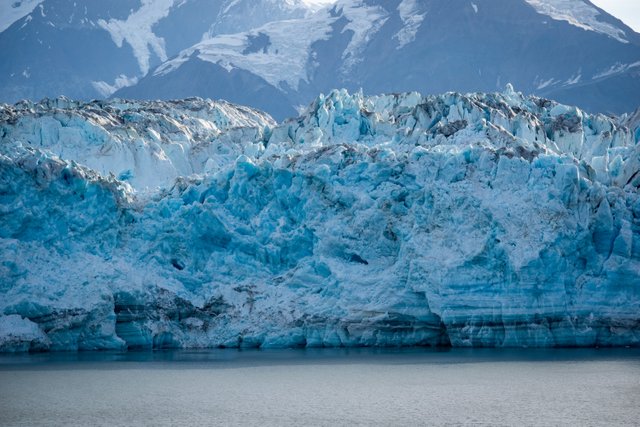 First place was called Icy Strait Point were we could see all the wildlife from my photos up and the second one was called Hubbard Glacier.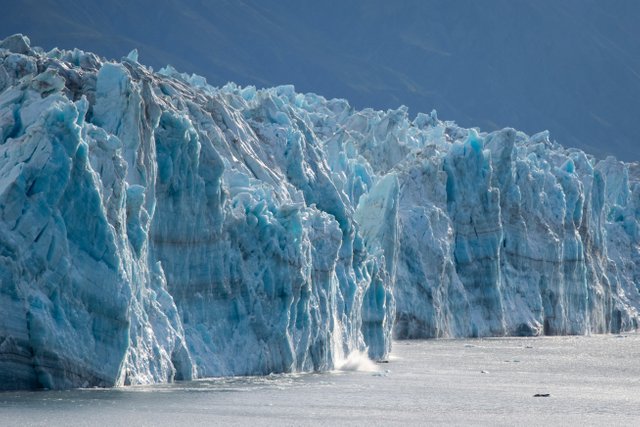 Hubbard Glacier was an amazing place but in the same time a dangerous place.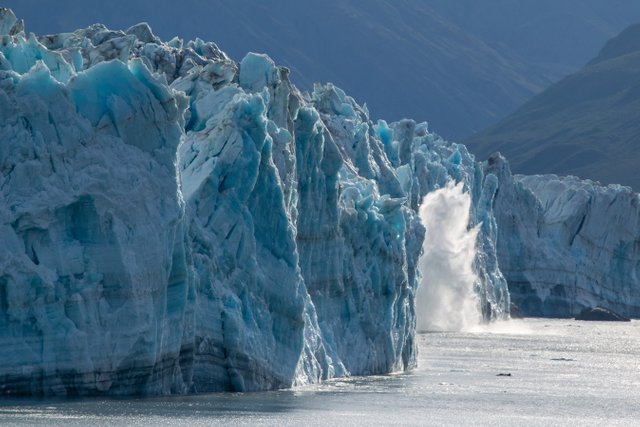 When navigating here all the bridge team and sailors are on high alert.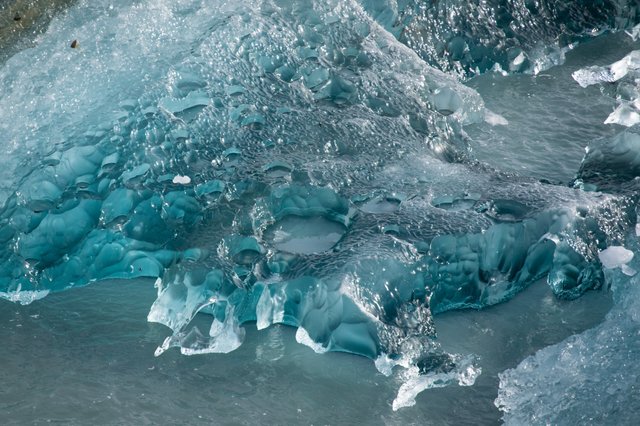 We had to watch out for the most dangerous pieces of ice that were in our area as we approach the glacier.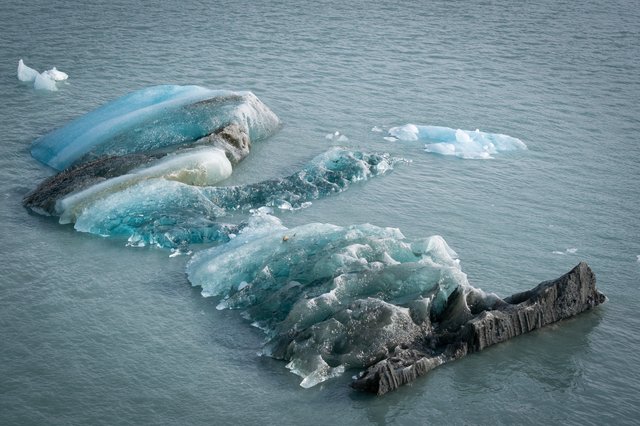 This place, Hubbard Glacier was formed by the continues snow that created layers that were on top of each other and became frozen solid thus creating frozen blocks of ice. The most important ones were blue-white ice and black-white ice, to be honest all of them were important because sometimes what is up is not necessary what lies bellow.
And that was it for today and as I end my post here I would like to wish you all a fantastic Christmas and ...
Merry Christmas!