Focus Stacked image of a 'Indian Bee'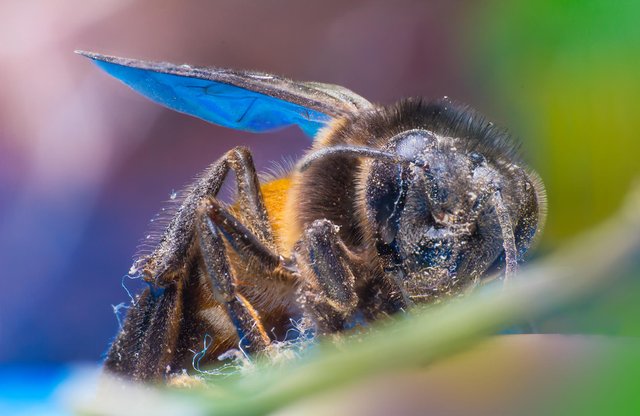 This is a stacked image of a Honey Bee, it is composed of over 20 images stacked together to create a larger depth of field than in otherwise possible when shooting super macro photography.
Subject: Apidae
Location: Koregaon Park, Pune, India.
Camera: Canon 700D
Lens: Canon 18-55mm
Attachment: Reverse Ring
Best Wishes,
Cotton.