Yesterday, my friend @embracingchaos invited me to see a movie at Soho House.
She's a member there and sometimes I get to be her "+1" for free in the prettiest little cinema I know. I'm very grateful for that! ​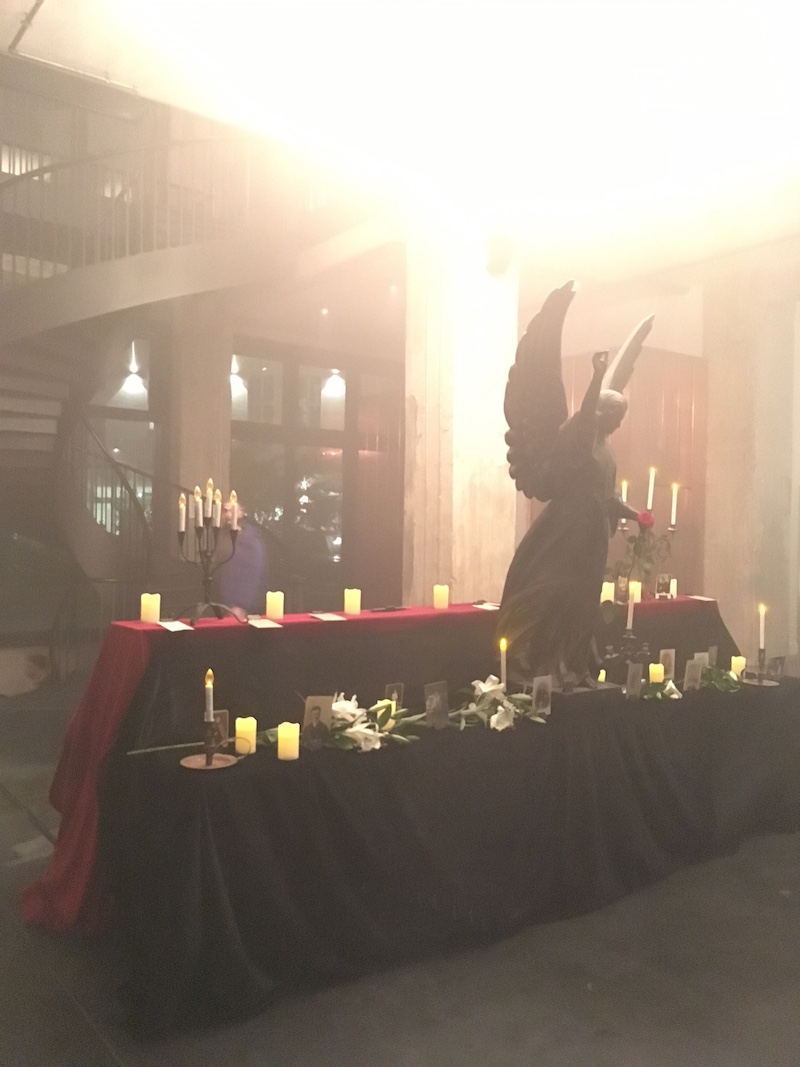 ​
When I arrived, I could see already through the glass doors that something was up - at first I thought something had happened - it was completely foggy, like there had been a fire. But nobody seemed alarmed, there were no blue lights, no fire brigade, so I went in, wading through the clouds until I spotted her.
"What's going on here?" I asked.
"Halloween!"
"Oh!"
All the staff apparently were part of a big murder mystery game that took place in the whole building, outfitted with costumes from the Babelsberg studios. It felt like we were propelled back in time to the 1920's.
Look at this bellboy for example: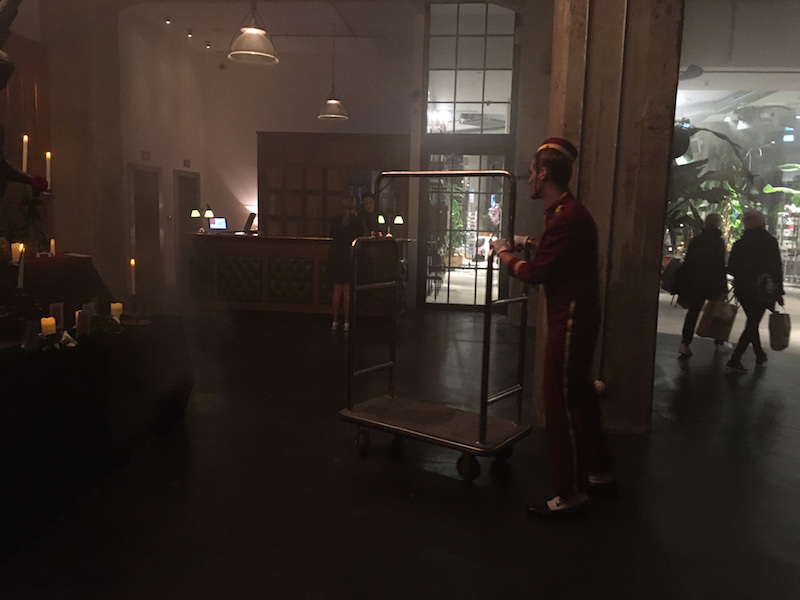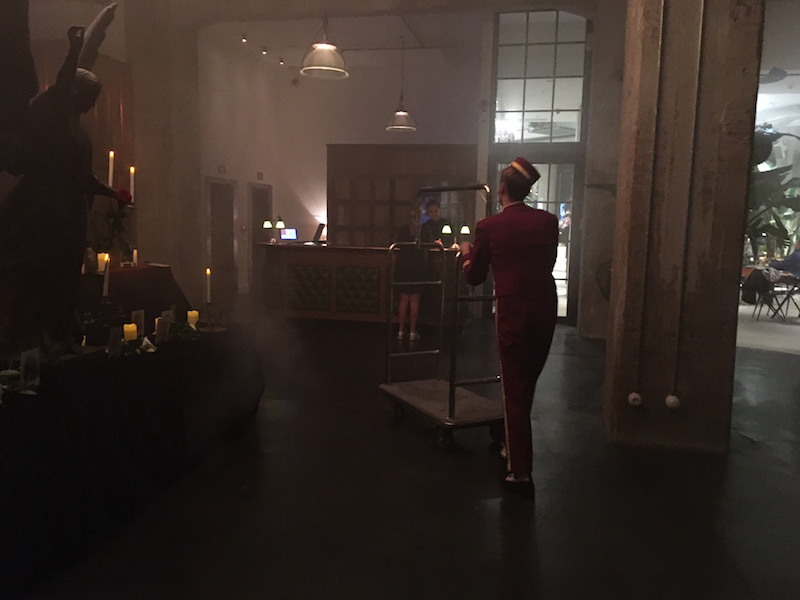 I'm not a huge fan of the Soho House, but I thought this was a nice idea, to create a game in which all the staff across all the floors and departments were involved.
I would have taken more pictures of all of the staff, but as you can see, due to the fog the quality wasn't very high anyway, plus photos are a bit frowned upon at the Soho House, in order to protect the privacy of the members.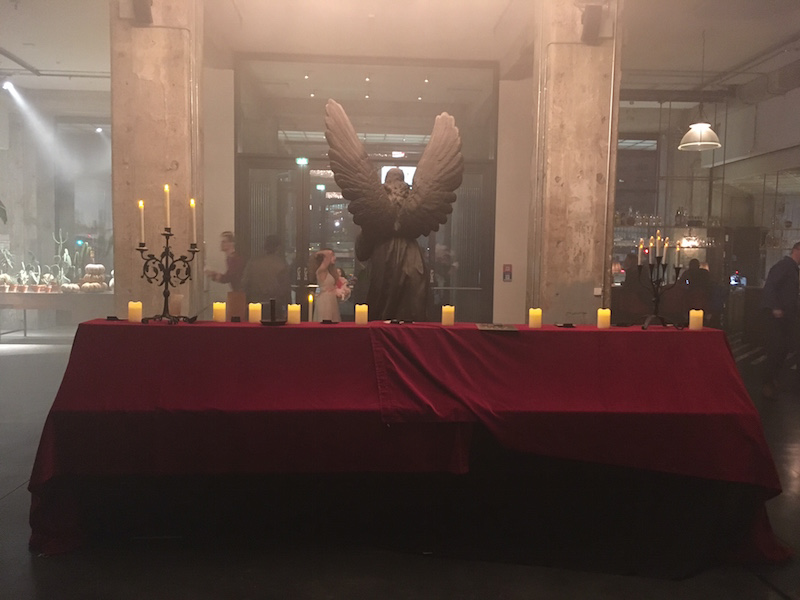 The closer we got to the basement though, the darker it got, and I could capture a couple of weird creatures :)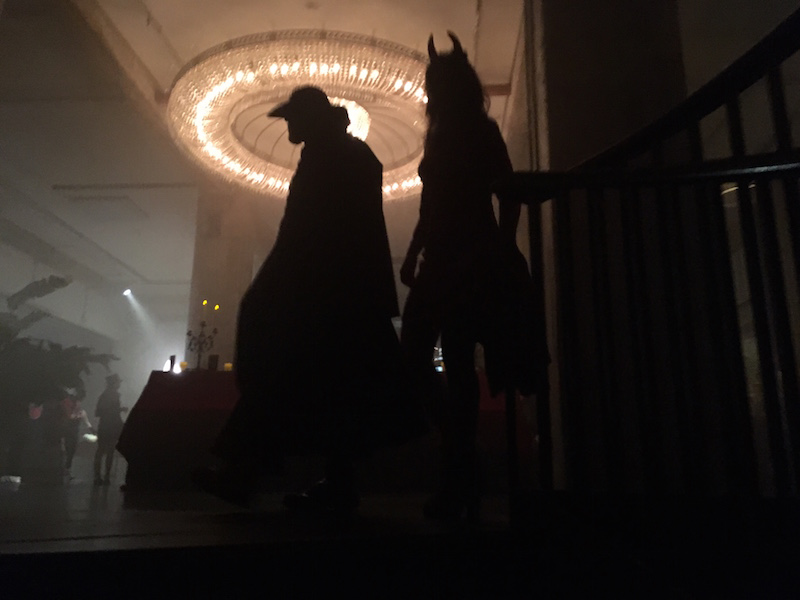 Btw - this is my first time posting through busy.org, prompted by this article, which introduces a new bot that might bring some of use more upvotes.
Testing, testing...
So if you haven't tried out busy.org yet - now may be a good time!
And if you want to know what movie we saw and get an impression of the cinema - scroll through my German article here.
Happy Sunday!
Anja