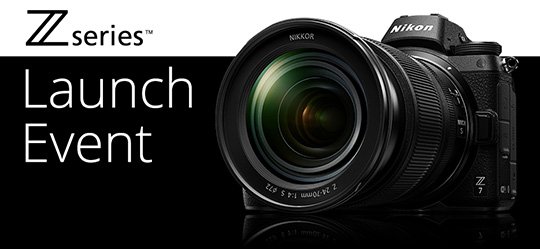 I just got home from the Nikon Z launch event in Conns Cameras, Dublin. where I was able to spend some time putting the new Nikon Z7 through the wringer, with the help of Nikon Ambassador Adrian Gaynor.
---
Firstly, I want to make a disclaimer...
It shouldn't be necessary, but I've never known a camera announcement to prompt such controversy and mud-slinging, from all across the spectrum of brands and disciplines in the world of photography and videography. So let it be known, I've owned and loved Sony and Canon cameras over the years, and currently own a Nikon DSLR and a Panasonic mirrorless camera, with a handful of glass for each. I'm not brand loyal, and the following blog post is my objective impression of a much anticipated new product.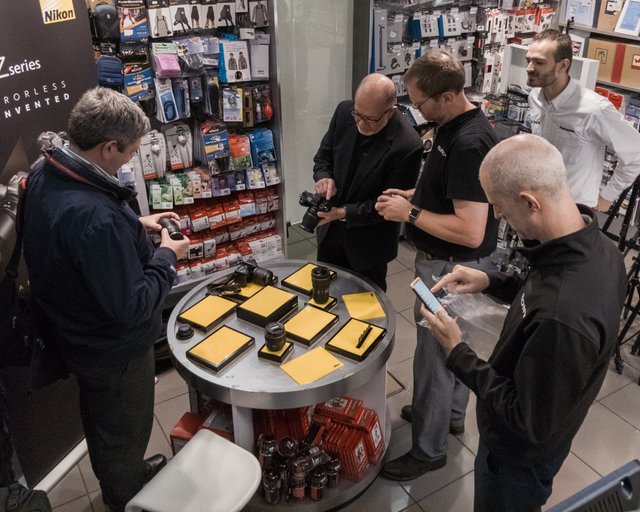 Photo credit: Conns Cameras
Z7 - First Impressions.
It has been said plenty in the last few days as more and more people get their hands on the Z7, but this deserves repeating: When you pick up the Nikon Z7, it feels like a Nikon camera. Reassuring (magnesium alloy) build quality, comfortable grip, and intuitive controls. I didn't spend much time menu diving, but everything looks typically straightforward, and I like the addition of a "quick access menu" which you can tailor to your own needs.
That EVF.
The electronic viewfinder is large, clear, and with very little noticeable lag. It's certainly the best EVF I've used. If you switch the lens to manual mode (or use any manual focus lens) and half-press the shutter button, peaking is automatically activated. Nice touch!
Image Quality.
A busy shop with mixed lighting is not an ideal scenario to test image quality, but it seems similar to the D850 in terms of ISO performance, colors, etc. 10 bit 4:2:2 N-LOG video via HDMI will likely appeal to video enthusiasts.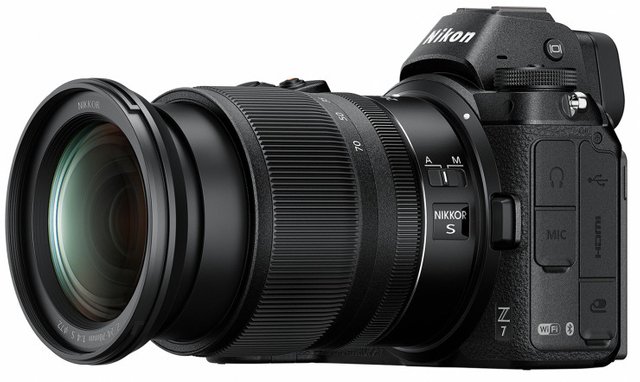 That card slot.
The lack of dual cards has caused a huge stir in the last few days since the Z6/Z7 were announced. While it is a legitimate concern for many, some of the criticism seems more like nose-rubbing from other brand "fanboys" who lack objectivity. I am one of the unfortunate victims of "wedding SD card failure", and it is completely understandable that many pro shooters will choose not to take the chance on these cameras. There's not much else to be said about this. If you feel you need two slots, you should perhaps consider a different camera. Of course, if you have a collection of Nikon lenses, that could be a costly matter indeed.
The battery.
An unfortunate error on the initial spec sheet last week claimed the battery would last "10-15 minutes" of video recording. This has since been amended to say 85 minutes. While I wasn't able to rigorously test battery life, the camera was passed around a number of enthusiastic testers this afternoon for the hour or so I spent there. We took hundreds of photos and a handful of videos without the need for a battery change. While I feel criticism about the single card slot is a legitimate concern for some, the battery performance of the new Nikons seems fine.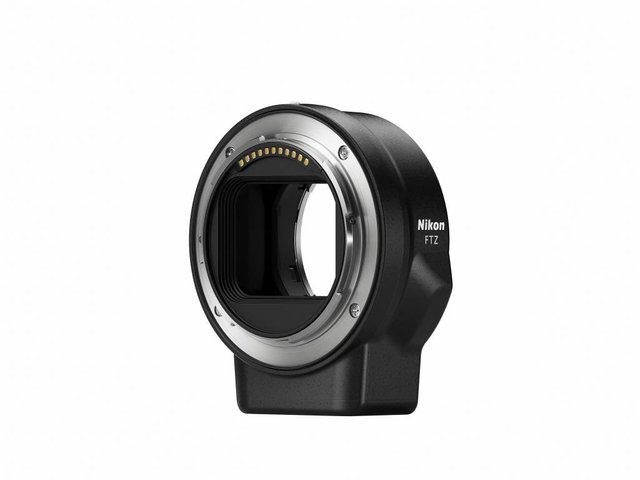 Lenses.
The "FTZ" adapter which allows you to use most of Nikons modern lenses, is sturdy, but lighter than it looks. Similarly, the new "S" lenses are also better built than they appear in the promotional photos. They're mostly metal, while being relatively light weight. The A/M focus switch was the only thing I felt could have been better built, but that's a minor gripe. The new lenses are extremely sharp from edge to edge, and the electronic "focus ring" can be programmed to perform other functions, such as exposure compensation.
Performance.
Having read the specs and some conflicting opinions in the past few days, I was keen to fill in the gaps today regarding the cameras performance.
In stills mode, in moderate lighting (the back of the shop) AF performed very well with both the S lenses, and the 24-70mm f2.8G that was on hand. I used it both with "face detection" and the more typical "AF point" modes. I wasn't able to test the Z7 in low light as you might find in a some churches, but certainly, in moderate light, the focusing is quick and accurate. The back dial allows you to cycle between faces in the frame, rather than having to look at the LCD and tap on peoples faces. Ideal for quickly going from bride to groom, without taking your eye away from the EVF, for example. Face detection kept focus perfectly as both the subject and my framing moved around. "Eye AF" similar to Sonys would have been fantastic, but alas, that feature is absent, for now.
In video mode, I was keen to assess how smoothly focus racking would be with both the native S lenses and with adapted F-mount lenses. In many cameras, racking auto focus via touchscreen will cause a certain amount of hunting before locking on to subjects, thus rendering AF racking useless for "cinematic" videography. I was impressed with the fluidity of focus racking with the (fly-by-wire) 24-70mm F4 S. When racking focus with the adapted Nikon 24-70mm 2.8G, it did a little hunting the first time, but was fine on the next attempt. More testing necessary, but it appears that smooth, cinematic automatic focus racking will be possible. It may however, need more than one take, or depend on lighting conditions. The speed of focus racking can also be tweaked in the menu. This is something I look forward to seeing tested in due course.
Conclusion.
The Z7 doesn't bring a lot of improvements over the Nikon D850, though of course, it's a hard act to follow. D750 and D810 owners however will have plenty to think about if deciding between upgrading to a D850 or Z6/Z7. Both shoot 4k video, but the Z7 is smaller and lighter, while the D850 offers better battery life, and dual card slots. Certainly, Nikon videographers (they do exist) will have an easier decision to make. Not only does the Z6/Z7 output 10 bit 4:2:2 video via HDMI, but they also feature in-body image stabilization, very handy for many video applications.
Lack of eye-detection AF, along with the single card slot will be a deal breaker for many, should they be considering the choice between a Z6/Z7 and the competition from Sony. Canon are also rumored to be announcing their own full frame mirrorless camera in the coming days so the competition is heating up. I would urge anyone considering the move from Nikon to Sony to try them both out first, if at all possible. The A7Riii is a superb camera, but not without its flaws. The A73 especially, has an EVF which some will find objectionable. The perfect hybrid mirrorless camera for stills and video simply doesn't exist. Each system has pros and cons.
As someone with a collection of Nikon glass, I'm pleasantly relieved with the performance of the Z7, based on my first hands-on experience. Had autofocus been as bad as some have reported, I may have had to make some difficult decisions going forward, but the overall feel and handling is very impressive indeed. For my needs anyway, the new Z7 (or perhaps a Z6) will be a "no brainer" upgrade down the line.