If you follow me on Steem, you probably know by now that I love the Great Outdoors. From hunting to fishing to four-wheelers to everything in between, I can really enjoy myself while out in nature.
The one thing that does get to me outdoors is snakes. I hate snakes with a passion.
Look at this big diamond back rattle snake that was on my buddy's four wheeler. This was a full grown rattle snake that could easily kill a human being with it's venomous bite.
Snakes creep me out enough on their own, but when I know that they are poisonous, it makes me cringe even further. I hope and pray that I never have to deal with a snakebite, but one thing is for sure. This particular snake won't be harming anyone!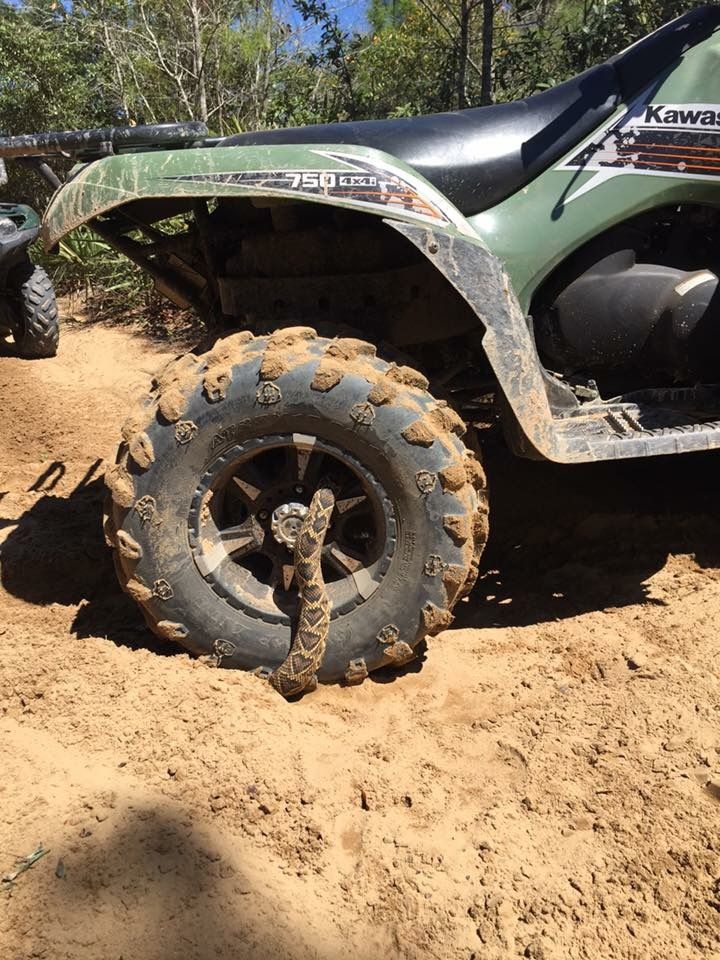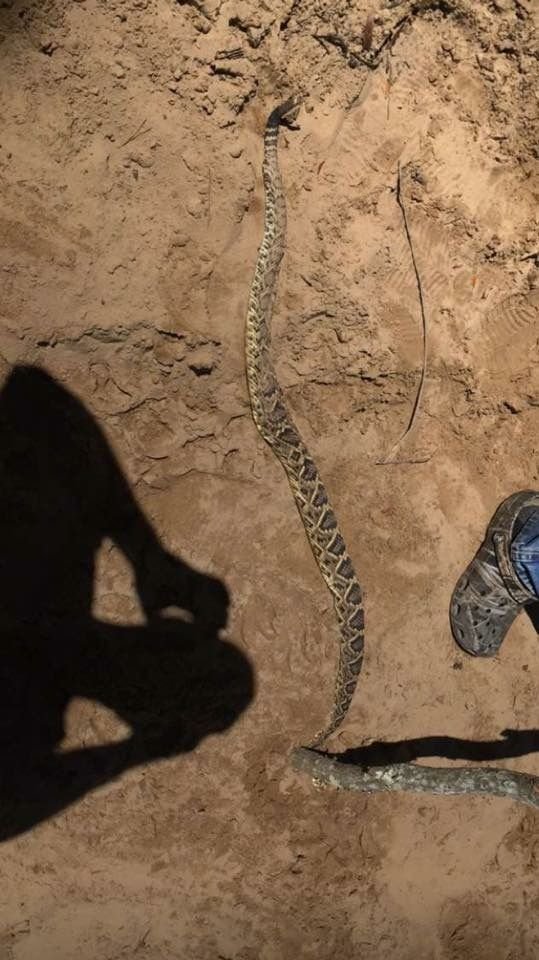 Stay High,